Complete guide to the Source London charging network
Not familiar with the Source London electric-car charging network? Here's how to sign up, pay and charge your car at one of its on-street points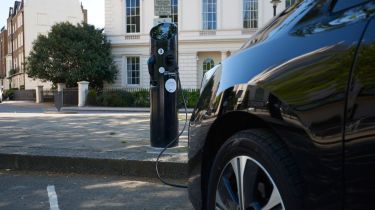 Source London is a network of on-street charging points in the UK's capital, with more than 1,700 units spread across the city. The company says it's the only service where you can reserve a charging point up to 40 minutes in advance of your session. Each booking comes with a parking bay included, which is a boon for drivers needing to stop on Britain's busiest streets.
In October 2020, Source London was bought by energy giant Total. The French firm has guaranteed that each of Source London's chargers will be powered using 100% renewable energy.  Total also plans to increase charger count 'tenfold' – which could equate to around 16,000 chargers in the capital by 2025.
On 1 December 2021, there was a comprehensive overhaul of Source London's billing structure in response to higher wholesale energy prices. In line with most other providers, charging is now paid for by the kWh and not by the minute, and the overnight price cap has been scrapped. Read on for full details of these changes.
How to I charge with Source London chargers?
Charging with Source London is relatively simple, although you'll need to book in advance using the app or website to guarantee your spot. Alternatively, you can simply arrive and start charging, with ad-hoc users needing to follow the instructions displayed on a screen on the charging unit itself in order to set up a charging session.
Source London members can use their RFID card to get started. Members are also able to monitor their usage, while pay-as-you-go drivers don't have this flexibility. You don't need to hang around while your vehicle charges, leaving you free to head to work or explore the surrounding area. Should you encounter any problems, the company operates a 24/7 customer-support service.
How much does it cost?
Source London offers three main membership types aimed at regular motorists – Full, Flexi and Residents – as well as other categories for professional taxi and private-hire drivers. Full and Residents cost £4 a month, while Flexi is available for a one-off £10 sign-up fee.
As of 7 March 2022, on the Resident plan (which requires proof of residence in the local area), you'll pay 32p per kWh to charge at one of the 7.4kW chargers in the borough for which you hold a resident parking permit. This rises to 39p per kWh on the Full plan and 60p per kWh on the Flexi plan. In the Central Surcharge Zone (covering Camden, Westminster and the Royal Borough of Kensington and Chelsea), those rates go up to 39p per kWh on Resident, 51p per kWh on Full and 71p per kWh on Flexi.
Rates for the faster 22kW chargers are now the same as for the 7.4kWh ones: 32p, 39p and 60p per kWh respectively for Resident, Full and Flexi members outside the central zone, and 39p, 51p and 71p per kWh at charging points within the three local authorities mentioned above.
Source London chargers are also accessible to pay-as-you-go users without any sign-up, although this is the most expensive option: 7.4kW chargers cost 69p per kWh this way, rising to 80p per kWh in the central zone. At all Source London points, idle fees of 4-6p per minute are charged if you overstay beyond the end of your charging session, whether you're a member or a one-off user.
Top 10 best seven-seater electric and hybrid cars 2022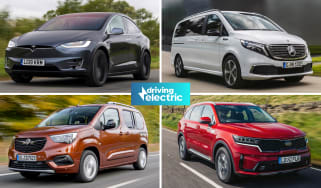 Top 10 best seven-seater electric and hybrid cars 2022
If the regular crop of electrified SUVs and family cars don't provide enough practicality for you, then take a closer look at the range of electric an…
Top 10 cheapest electric cars 2022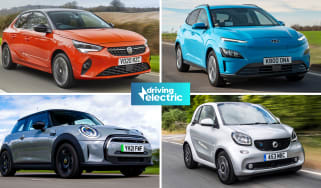 Top 10 cheapest electric cars 2022
Contrary to popular opinion, not all electric cars are expensive. Here are the cheapest ones available in the UK right now
1,972bhp Ford Electric SuperVan can do 0-62mph in under two seconds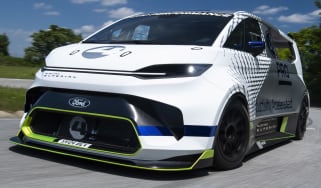 1,972bhp Ford Electric SuperVan can do 0-62mph in under two seconds
Based on the new E-Transit Custom, the Electric SuperVan has made its debut 2022 Goodwood Festival of Speed