Complete guide to the Source London charging network
Not familiar with the Source London electric-car charging network? Here's how to sign up, pay and charge your car at one of its on-street points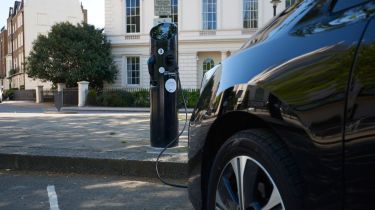 Source London is a network of (7-22kW) on-street charging points in the UK's capital, with more than 2,000 units spread across the city. The company says it's the only service where you can reserve a charging point up to 40 minutes in advance of your session. Each booking comes with a parking bay included, which is a boon for drivers needing to stop on Britain's busiest streets.
Source London was bought by energy giant Total in October 2020. The company plans to increase charger count 'tenfold' – which could equate to around 16,000 chargers in London by 2025. Every one of the firm's chargers is powered using 100% renewable energy. 
However, it seems no network is immune from rising wholesale energy costs; Source London removed its overnight price cap and raised prices back in December 2021, then pushed them up twice in 2022. Prices seemed to have stabilised since, however, with local residents benefitting from particularly competitive prices.
How do I charge with Source London chargers?
Charging with Source London is relatively simple, although you'll need to book in advance using the app or website to guarantee your spot. Alternatively, you can simply arrive and start charging, with ad-hoc users needing to follow the instructions displayed on a screen on the charging unit itself in order to set up a charging session. Some sites are also available at a slightly discounted rate via the Shell-owned Ubitricity app.
Source London members can use their RFID card to get started. Members are also able to monitor their usage, while pay-as-you-go drivers don't have this flexibility. You don't need to hang around while your vehicle charges, leaving you free to head to work or explore the surrounding area. Should you encounter any problems, the company operates a 24/7 customer-support service.
How much does it cost?
Source London offers both Pay-As-You-Go and subscription services – with the latter aimed at regular users. Operating a selection of 7kW and 22kW bollard-style charging stations, the price is not determined by the speed of the charger.
The Source London 'Full' membership costs £4 per month, with electricity charged at 55p per kilowatt-hour. Residents get a slightly discounted rate of 46p/kWh, but only in their local borough. A valid parking permit is required as proof of residency when setting up your account.
There are additional subscription services available for business users, private hire operators, and black cab drivers running one of the new LEVC London taxis. The current rate stands at 46-55p/kWh (with the same £4/month subs fee).
Members of the public using the Source London network less often can use the company's Pay-As-You-Go service. Drivers will be charged 65p/kWh – almost as much as the very fastest Ionity 350kW ultra-rapid motorway chargers.
Source London previously operated a Central Surcharge Zone, with these chargers commanding a higher price than those in other boroughs. This has subsequently been scrapped, with all boroughs operating an identical pricing structure.
At all Source London points, idle fees of 4-6p per minute are charged if you overstay beyond the end of your charging session, whether you're a member or a one-off user. It's worth noting that idle fees do not apply between midnight and 7am – allowing you to top up overnight and not get stung when your car finishes charging.
MINI Cooper Electric: pricing and specs for British-built electric supermini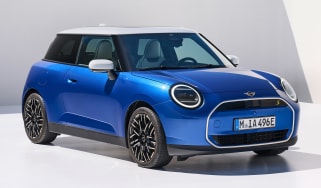 MINI Cooper Electric: pricing and specs for British-built electric supermini
MINI's latest electric hatchback introduces a revolutionary interior design, as well as larger batteries to provide a 250-mile range
Tesla Cybertruck: pricing and specs for Elon Musk's electric pickup truck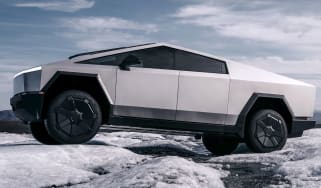 Tesla Cybertruck: pricing and specs for Elon Musk's electric pickup truck
The Tesla pickup truck is now on sale, with a range of up to 340 miles and a starting price of just over $60,000
Electric Renault 5: prices, 2024 launch date and teaser images of the MINI Cooper rival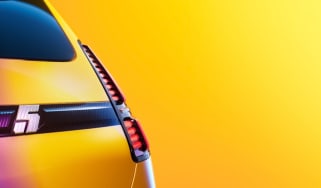 Electric Renault 5: prices, 2024 launch date and teaser images of the MINI Cooper rival
New official teaser pictures for Renault's electric supermini confirm the 5's reveal in February 2024