Complete guide to the Osprey (formerly Engenie) charging network
Everything you need to know about charging your electric car on the Osprey network – which was formerly known as Engenie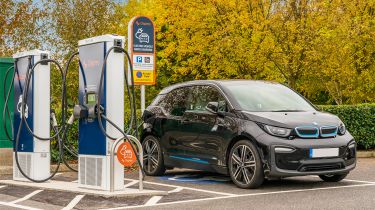 Osprey (formerly known as Engenie) is an electric-car charging network that's spread across the UK, excluding Northern Ireland. The change of name in late 2020 coincided with significant expansion for the firm, which includes the planned installation of 2,000 chargers across the UK by 2024.
Osprey's network is mostly made up of 50kW DC rapid chargers offering CCS and CHAdeMO connections, as well as some slower AC chargers using a Type 2 connection. These are the universal socket types for all modern electric cars, so will be compatible with all new models. Its latest 'Tritium' chargers, such as those at its Croydon and Wolverhampton hubs, can top up compatible cars at up to 175kW, with more of these units to be installed over the next few years.
In September 2022, Osprey raised the price of electricity across its network to an unprecedented £1 per kWh, however, from 1 November 2022 it costs electric-car drivers will pay 79p/kWh to top-up from an Osprey rapid charger. The price reduction was possible because of the UK government's Energy Bill Relief Scheme.
Osprey was the first electric-car charging network to sign up to have all of its locations across the UK evaluated for accessibility and safety by independent organisation ChargeSafe. Each charging station will be inspected and given a score out of five based on 63 criteria.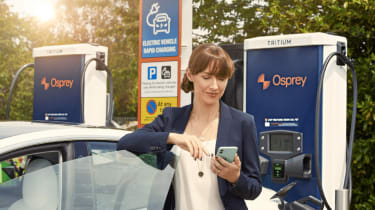 How much does Osprey charging cost?
As of November 2022, topping up your car at any of Osprey's rapid chargers costs 79p per kWh, down from £1/kWh. That means a 10-80% charge for an EV with a 45kWh useable battery capacity, such as a Peugeot e-208 or Vauxhall Corsa-e, now costs £24.88. Meanwhile, a 10-80% top-up of a Tesla Model 3 or Model Y, which both have a 75kWh battery, will cost you just over £40.
That also makes Osprey one of the most expensive charging networks in the UK to use, but at least there's no clunky user experience to deal with. There's no need to register with Osprey, either – all of its charging points are activated by contactless payment using your debit card or smartphone, and it all of the electricity it provides is from renewable sources.
You can also pay for a top-up at an Osprey point using various third-party accounts, including a Shell Recharge card, a New Motion card, Audi's e-tron Charging Service, Plugsurfing and the Allstar One card. Osprey is also supported by the Europe-wide GreenFlux programme, meaning users from the continent can access Osprey chargers using their usual apps and charge cards, and is one of several networks that accepts Zap-Pay.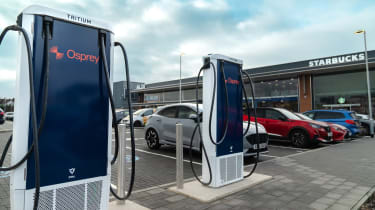 How fast can I charge at Osprey chargers?
Most Osprey chargers offer up to 50kW charging through CCS or CHAdeMO connections. On a mainstream EV like a Nissan Leaf, this will deliver 100 miles of range in around 45 to 60 minutes depending on the temperature and your battery condition.
Its latest Tritium chargers (pictured above) operate at up to 175kW, promising to more than halve that charging time for electric cars capable of charging at those speeds. The network expects to have 350 of those up and running before long.
Where can I find Osprey chargers?
Osprey chargers are located all over the UK, excluding Northern Ireland. In April 2022, the operator announced a tie-up with GreenFlux – opening up the Osprey network to electric car drivers from across Europe.
Partnership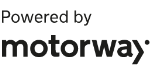 Need to sell your car?
Find your best offer from over 5,000+ dealers. It's that easy.
Hubs, like those in Croydon and Wolverhampton offer up to 12 high-power chargers, and Osprey wants to open as many as 150 within the next four years; the construction at eight new sites has already begun.
In addition to all this, the network has signed partnerships with shopping centres and garden centres, allowing drivers to charge their EVs at places such as Costa Coffee, Aldi, and stores run by British Garden Centres. In October 2022, Osprey announced plans to install eight new charging stations in North Devon – an area of the UK that's considered vastly under-resourced when it comes to rapid charging facilities.
MINI Cooper Electric: pricing and specs for British-built electric supermini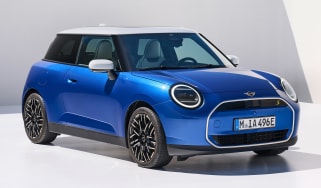 MINI Cooper Electric: pricing and specs for British-built electric supermini
MINI's latest electric hatchback introduces a revolutionary interior design, as well as larger batteries to provide a 250-mile range
Tesla Cybertruck: pricing and specs for Elon Musk's electric pickup truck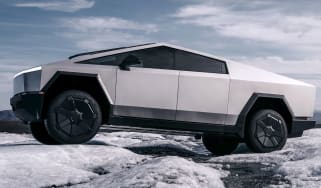 Tesla Cybertruck: pricing and specs for Elon Musk's electric pickup truck
The Tesla pickup truck is now on sale, with a range of up to 340 miles and a starting price of just over $60,000
Electric Renault 5: prices, 2024 launch date and teaser images of the MINI Cooper rival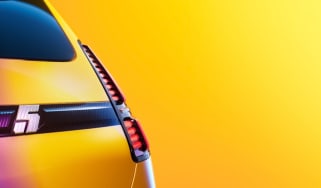 Electric Renault 5: prices, 2024 launch date and teaser images of the MINI Cooper rival
New official teaser pictures for Renault's electric supermini confirm the 5's reveal in February 2024