Volkswagen and Tesco Pod Point charging network hits 500,000 charges milestone
Pod Point electric-car charging is being rolled out to 600 Tesco supermarket car parks around the UK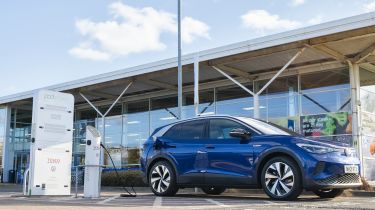 The rollout of Pod Point charging stations at Tesco stores around the UK, in partnership with Volkswagen, is now well under way. The scheme recently hit the milestone of 500,000 charging sessions delivered – equivalent to an estimated 10 million miles of local emissions-free driving.
Volkswagen and Pod Point say that, based on the average new petrol or diesel car sold in the UK, the scheme has reduced carbon emissions by approximately 2,120 tonnes – the same as more than 2,770 acres of forest will manage in a year.
Charging at 7kW from the points is free, and Volkswagen estimates that with the average UK consumer spending 50 minutes a week at the supermarket, they could get the equivalent of 1,170 miles motoring free per year by topping up while they shop.
In total, Pod Point will install 2,400 charging bays at 600 Tesco stores across the country, significantly increasingly the capacity for charging electric and plug-in hybrid cars. Customers are able to use 7kW fast chargers for free, or pay a small fee to use 50kW rapid chargers instead. As of April 2021, approximately 350 of the planned 600 locations have had their chargers installed.
"This is part of our wider commitment to addressing the environmental challenges that matter most to our customers, colleagues and communities," said Jason Tarry, Tesco's UK & Ireland CEO, when the scheme was initially announced.  "We want to be the leading electric-vehicle energy provider and to support our customers with more sustainable solutions. Our EV network provides a sustainable choice for our customers and charging while they shop is another little help to make their lives easier."
The venture is part of Volkswagen's plan to sell a million electric vehicles by 2025. Geraldine Ingham, head of marketing at Volkswagen UK, believes the Tesco deal is an "incredibly exciting" project which "underlines the scale and ambition of our electric-car programme in the UK." She added: "Working with these partners to provide such an extensive network of EV chargers should leave no one in any doubt about the Volkswagen brand's wholehearted commitment to an electric future."   
Meanwhile, Pod Point CEO Erik Fairbairn said: "This agreement represents a 14% increase in the number of public charge bays in the UK and is a monumental day for electric vehicle drivers. It's a massive leap forward for the UK and a significant step in our mission to put a Pod Point everywhere you park."
New Abarth 500e electric hot hatch revealed in full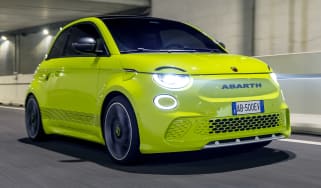 New Abarth 500e electric hot hatch revealed in full
The hot version of Fiat's electric city car does 0-62mph in seven seconds, and will be offered as a hatchback and convertible
Will an electric car work in the winter?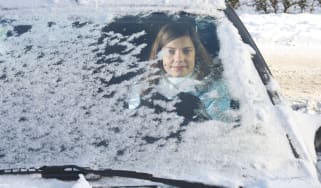 Will an electric car work in the winter?
Worried about a cold snap immobilising your electric car? Here, we explain how cold weather affects electric vehicles
Tethered or untethered home charger?
Tethered or untethered home charger?
All the pros and cons of home wallbox chargers with either tethered or untethered cables