Connected Kerb charging network: app, 'Chameleon' chargers and full guide
Want to charge your electric car on the Connected Kerb charging network? Here's how it works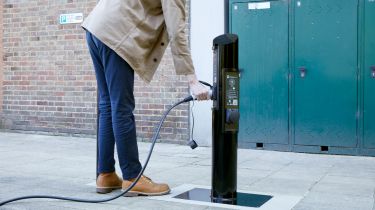 UK charging-point provider Connected Kerb has announced an ambitious goal of installing 190,000 new charge points in the UK by 2030 – the date when the government's ban on the sale of new combustion-engined cars comes into force. 
The company secured partnerships for the installation of 10,000 new chargers in 2021, and says it's aiming to conclude contracts for a further 30,000 during 2022. It hopes to continue this rate of expansion to hit the 190,000 target by 2030.
The AC on-street chargers are capable of speeds of between 7kW and 22kW and are primarily designed to offer those without off-street parking, a driveway or garage, somewhere to conveniently charge their electric cars. 
In April 2022, Connected Kerb revealed its latest on-street EV charger called the 'Chameleon'. Standing at just under one metre tall, the new unit is one of the smallest on the market capable of charging two electric cars simultaneously. The kerbside Chameleon charger is made primarily from recycled steel and is accessible for disabled drivers, including those in wheelchairs, according to Connected Kerb.
While Connected Kerb chargers can be found across the UK, the majority are currently in London. West Sussex Council is responsible for the bulk of this year's confirmed points, however, having awarded a tender to Connected Kerb for thousands of points on streets, in public-sector car parks and at community facilities in the area over the next 10 years. The rollout is believed to be the UK's largest-ever deployment of chargers by a local authority and is being described by Connected Kerb as "a blueprint for local authorities across the UK to deliver affordable, reliable, and accessible chargers in their thousands".
In addition, Kent County Council has chosen Connected Kerb to deploy at least 600 chargers by 2023. Other confirmed tenders for the company include 300 chargers in Coventry, 360 in Cambridge, 100 in Plymouth, 250 in Milton Keynes, 30 in Warrington, 30 in Medway and another 100 across Glasgow City Council, East Lothian Council, Shropshire County Council and Hackney Council.
In August 2021, Connected Kerb and Lambeth Council announced plans to install charging points on several council estates. The aim of the project is to improve charger accessibility, which remains a significant barrier to electric-car adoption for many people. Connected Kerb will work with the council to install 22 points across 11 estates in the borough. The revenue from the units will go to the council, to help fund the maintenance and expansion of the network. This project is part of Lambeth Council's strategy to install more than 200 charging points by 2022, with the goal of ensuring every household without off-street parking is within a five-minute walk of a charging point.
Not only does Connected Kerb have huge plans in this country, the UK-based company has been chosen to revolutionise electric-car charging in New York City. An initial trial by the New York DOT (Department of Transport) aims to install 10,000 new charging posts on streets in the city by 2030, while also electrifying one fifth of municipal parking spaces by 2025. It's said that half of residents don't have access to off-street parking.
Connected Kerb chargers
Connected Kerb produces three different types of on-street charging points, all of which use the Type 2 connector to ensure compatibility with most electric cars. The first are wall-mounted 'Limpet' chargers, which are capable of up to 7kW charging speeds. Then there's the 'Gecko' model, which can reach speeds up to 22kW. Importantly, Geckos can be retrofitted to lamp-posts and other existing street features as opposed to a wall. Finally, there's the kerbside 'Chameleon' unit which features two charging ports and stands at just under one metre tall.
Partnership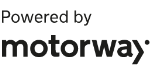 Need to sell your car?
Find your best offer from over 5,000+ dealers. It's that easy.
As well as acting as public charging points, Connected Kerb's chargers provide wi-fi access, with fibre broadband speeds of up to 1GB/s. Each unit is also future-proofed and ready for 5G mobile connectivity. The chargers are considered 'smart', which means they're capable of communicating with in-car apps. They can also be fitted with sensors that can monitor everything from air quality and road temperature to parking-bay occupancy and power demand forecasting.
This added functionality is key for making a business case for installing these charges in more rural areas. Local authorities could, for example, purchase road-temperature information to help make gritting roads more efficient, while broadband providers could use these chargers as an opportunity to offer broadband in areas that wouldn't otherwise be upgraded.
How Connected Kerb works and how much it costs
Users of Connected Kerb have two ways to access the network. You can either download the Connected Kerb app and scan the QR code on the charge point, or you can use a dedicated RFID card. Neither option requires a subscription, but users will need their own Type 2 cable.
As of August 2022, it costs 35p per kWh to use one of Connected Kerb's chargers, with no connection or membership fees. Drivers can find their nearest station using the app.
DrivingElectric Awards 2024: the winners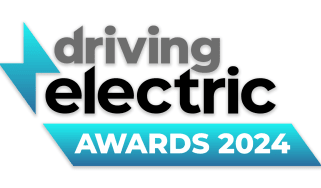 DrivingElectric Awards 2024: the winners
We celebrate the very best products in the EV world
Tesla Cybertruck: pricing and specs for Elon Musk's electric pickup truck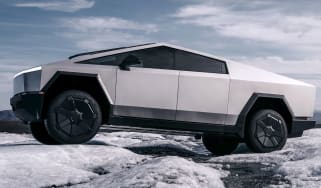 Tesla Cybertruck: pricing and specs for Elon Musk's electric pickup truck
The Tesla pickup truck is now on sale, with a range of up to 340 miles and a starting price of just over $60,000
MINI Cooper Electric: pricing and specs for British-built electric supermini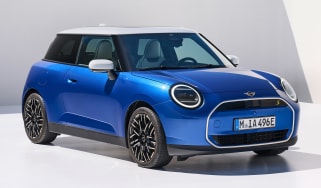 MINI Cooper Electric: pricing and specs for British-built electric supermini
MINI's latest electric hatchback introduces a revolutionary interior design, as well as larger batteries to provide a 250-mile range