How much does it cost to charge an electric vehicle?
It should cost less to run an electric car than a petrol or diesel one, but exactly how much does it cost to charge one up?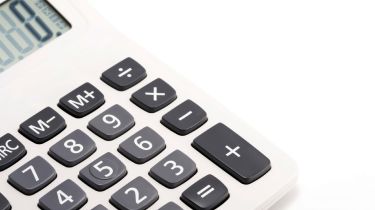 Electric cars aren't just cheaper to run than petrol or diesel cars: they're also quieter, more relaxing and faster. Plus, with clean-air zones popping up in cities (not just London) and concerns about pollution reaching a peak, it's becoming time for anyone considering a new car to think about going electric.
There are still plenty of questions to answer before you buy one, though, and one of the main ones is how much it costs to charge up. Let's start at the beginning: there are two ways to charge – either at home or using a public charger. From there, the cost depends on a number of factors including when you charge, where you charge, your car's battery size and how much charge you require.
Read on to find out all you need to know about charging your electric car, including rough costs and what to expect from any given charging situation.
Cost of home charging from a domestic socket
The vast majority of charging is done at home – after all, you're probably there every night, so it makes sense to get the car topped up for the next day's drive. According to the UK government's 'Go Ultra Low' campaign, up to 90% of electric-car charging is done at home. It's possible – but not recommended – to use a normal three-pin plug to charge a car, but most EV owners install a faster wallbox charging point – typically capable of 7.4kW charging – outside their home in a place accessible to the car's charging socket.
There's no installation cost to using a three-pin plug, as you just need to run a cable – usually included, but not always – to the nearest socket. Yet this method of charging is the slowest possible and manufacturers recommend that you only use it if it's not possible to use a wallbox, such as at a friend's house.
At a typical maximum current draw of 3kW, most electric cars will take many hours to charge fully, so the process is best carried out overnight. However, not all plugs can draw this amount of current – and manufacturers recommend not using a domestic socket as your sole charging outlet. It's better to see it as an emergency backup option.
The average electricity cost in the UK is just over 14p per kilowatt-hour (kWh). So, using a 3kW charger to fully top up a Nissan Leaf with a 40kWh battery would take 13.3 hours, at a cost of £5.76. With the Nissan's quoted range of 168 miles, that amounts to just over 3p per mile.
For a rough comparison, a typical petrol car costs 12p per mile to run, making an electric car much cheaper. However, because electricity is cheaper during off-peak times – such as the night – with an average price of 10p per kWh, a more representative cost of charging the Leaf overnight would be £4.
Cost of home charging from a wallbox
Sometimes, a slow overnight charge isn't convenient, which is why many choose to install a home wallbox in order to charge faster. A typical home charging unit can supply power between 3 and 22kW, although most operate at 7.4kW. The costs range drastically between brands but, as an example, a 7kW home charging unit from Pod Point will cost £859 to purchase and install. However, a grant from the Office for Zero Emissions Vehicles (OZEV) covers a portion of the installation cost.
There are several conditions to qualify for the grant, including that the work has to be carried out by installers authorised by the OLEV. You must also have your own off-street parking and have a plug-in car either on order or already in use (it can be a new or used car). It's worth shopping around, though, as other companies like supply 7kW home charging units.
A 7kW home charger significantly reduces charging time, with little change in the cost of electricity. A full 168-mile charge for a 40kWh Nissan Leaf would take less than six hours, vastly improving convenience for those occasions when you need to top up in a hurry. Over a year and 9,000 miles, there are significant saving to be made with an electric vehicle versus its petrol equivalent show.
At an average of 45mpg fuel economy, a petrol car will cost £1,209 to run in fuel alone. A 40kWh Leaf with a real-world range of 168 miles would cost £300 for the same 12 months. It's also worth noting that you can save even more by investing in solar panels and a household battery to generate and store your own electricity.
Cost of charging at public charging points
The cost of charging at one of the UK's thousands of public charging points depends on the one you visit. Various charging networks run different charging stations, each with their own pricing structure. The largest network of public charging stations in the UK is the BP Pulse network, with over 7,000 points across the UK. A subscription costs £7.85 a month, with new joiners getting the first three months free. Most of the charge points are free to use for members, with some stations incurring fees starting from 12p per kWh. Some of the faster chargers cost more than this, however.
Cost of motorway charging
If you're driving on the motorway, the likelihood of coming across a rapid charger capable of 350kW is increasing month by month. IONITY plans to have 40 such stations in operation in the UK by the end of 2020, giving ultra-fast turnaround times to electric cars with the biggest batteries.
IONITY started out by charging customers a flat rate of £8 regardless of how much energy they consumed. but since 31 January 2020, customers without contracts have been charged an ad-hoc rate of £0.69 per kWh. That translates to a 0-100% charge cost of approximately £27 for a 40kWh Nissan Leaf, or around £41 for a Tesla Model 3 Long Range.
To find out the charging rates of public charging stations near you, log onto www.zap-map.com and click on the map. After typing in your postcode, you can then click on the individual stations near you to find out their charging speeds, connector types and even if they are in use. The service will also show if they need a subscription and how much you will be charged – with prices often described in either £ per kWh or £ per minute/hour of use.
Top 10 best luxury electric cars 2022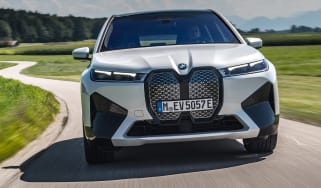 Top 10 best luxury electric cars 2022
From Audi to Tesla, here are our top picks of the most luxurious zero-emissions motoring options on the market right now
Top 9 best small electric cars 2022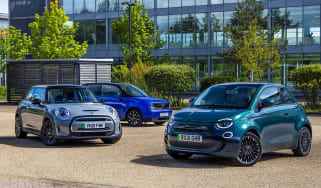 Top 9 best small electric cars 2022
Small electric cars make a lot of sense for commuting, city life and saving big on running costs. We pick out the best ones to buy in the UK right now
How much is the Benefit-in-Kind company-car tax on an electric car?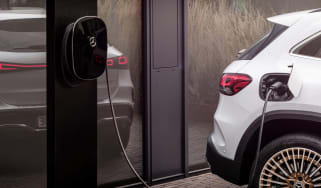 How much is the Benefit-in-Kind company-car tax on an electric car?
The company-car tax, or BiK, on electric cars is 1% during the 2021/22 financial year and will rise to just 2% in 2022/23, making a zero-emissions veh…