'Plug-in hybrid sales will recover'
Sales of plug-in hybrid cars may be down, but they will bounce back before long, argues Vicky Parrott…
Word is in this week that electric car sales are up by 158.1 per cent in July compared to July 2018. It's a stark statement on how electric cars are really beginning to gain traction in the mainstream car market, so just think how quickly the numbers will start to grow when models like the Vauxhall Corsa-e, Peugeot e-208 and VW ID.3 start to arrive.
What is perhaps more interesting and unexpected is the decline in plug-in hybrid (PHEV) sales. Conventional hybrids like the Toyota Prius and Corolla have risen by 34.2 per cent, but plug-in hybrid registrations are down by nearly 50 per cent.
I have a theory on this: there aren't enough plug-in hybrids on offer. This seems like an obvious observation, but it has escaped the attention of a lot of the media who are inciting panic about falling alternative-fuel car sales. The reality is that nobody's buying because the product isn't there yet.
The plug-in hybrids on sale today that you can actually buy and get on your driveway within a few weeks are either expensive or, to be blunt, undesirable. There's no middle ground right now. You're either buying a £50,000 BMW 5 Series or Volvo XC60, or you're buying a Hyundai Ioniq or Kia Niro.
The MINI Countryman and Mitsubishi Outlander PHEV are about the only happy mediums in between those extremes and they're questionable on a lot of fronts too.
But what about when you can buy a plug-in hybrid Skoda Superb, VW Passat, VW Golf, Renault Captur, Peugeot 3008, Peugeot 508, Audi Q5, Volvo XC40… the list goes on.
Plug-in hybrid tech is vital as a bridging technology. Yes, I suspect it will be superseded by pure electric cars - possibly even more quickly than the industry imagined. But shopping for one now is like shopping for cake in a butchers shop; you're going to be disappointed.
Shopping for a plug-in hybrid in 12 months, however… Well, at that point you really will be able to have your cake and eat it. They're even getting cheaper, if the price drops offered by the Passat GTE compared to its predecessor are anything to go by. And with cheaper, better and way more numerous plug-in hybrid options on offer, I'm willing to bet my off-peak tariff that PHEV sales will bounce back and then some.
First contact: facelifted Kia EV6 will look even more like a UFO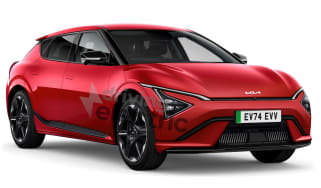 First contact: facelifted Kia EV6 will look even more like a UFO
Kia is readying an update for the EV6 crossover, which is set to include a new face and tech from the larger EV9
New Fisker Ocean Sport washes up in the UK: £36k for a 288-mile range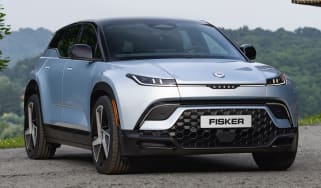 New Fisker Ocean Sport washes up in the UK: £36k for a 288-mile range
American EV startup Fisker has just launched its entry-level Ocean SUV in the UK, with a range of up to 288 miles
New Vauxhall Vivaro Electric is cheaper, yet has more range and tech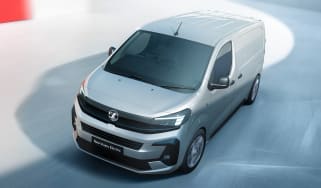 New Vauxhall Vivaro Electric is cheaper, yet has more range and tech
Vauxhall has given its Vivaro Electric panel van a mid-life refresh with a new face and some of the latest tech