Best-selling electric cars: 20% of new cars are EVs
EV market continues to grow in August, with over 17,000 new electric cars sold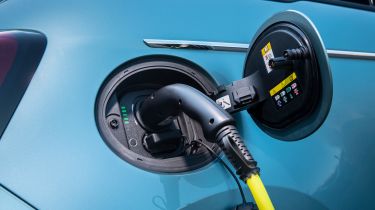 The popularity of electric cars (EVs) is booming as one fifth of new cars sold in August 2023 were zero emission. According to the latest industry data from the Society of Motor Manufacturers and Traders (SMMT), 17,243 new EVs were registered last month, representing a huge 72.9% leap over the same period last year.
Overall, 85,657 new cars were registered in August; down from the 143,921 registrations in July but to be expected due to people waiting for the September plate change. Fully-electric cars made up 20.1% of this total, making EVs the second-most popular 'fuel' type. There's still some way to go until EVs are more popular than petrol, however; electric cars still only make up 16.4% of new models sold year-to-date, compared to 41.6% for petrol cars.
But what were the best-selling electric cars? Well, the third-most popular car sold so far in 2023 – electric or otherwise – is an EV, while there's also another electric car on the August bestsellers list, too. Keep reading as we reveal the top 5 most popular EVs so far in 2023, according to the SMMT's latest figures…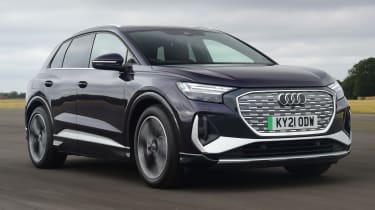 5. Audi Q4 e-tron – 8,809 sold YTD
A posher alternative to the likes of the Volkswagen ID.4 and Skoda Enyaq, the Audi Q4 e-tron is one of the most well-rounded electric cars you can buy. We love its supple ride – something we can't quite say about its VW and Skoda siblings – and the Q4 e-tron's interior feels just as plush and filled with tech as you'd expect from an Audi. Entry-level Q4 e-tron 40 models are supposedly capable of up to 322 miles on a single charge; we've been able to easily get close to the 300-mile mark, making Audi's family SUV an ideal choice for households that are constantly on the go.
Read our full Audi Q4 e-tron review to find out more.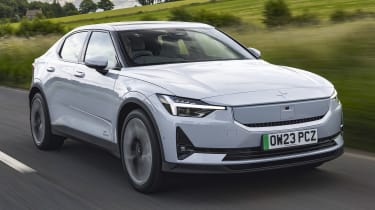 4. Polestar 2 – 8,981 sold YTD
The Polestar 2 sometimes seems to fade into the background compared with its BMW and Tesla rivals, but a recent mid-life facelift could keep the fastback model's success going. This switched base models from front to rear-wheel-drive and boosted the range of the Long Range model to a country-crossing 406 miles. This, alongside a smart, minimalist cabin and a surprisingly zippy driving experience are three reasons to love the Polestar 2 – we aren't fans of its overly firm ride, though.
Read our full Polestar 2 review to find out more.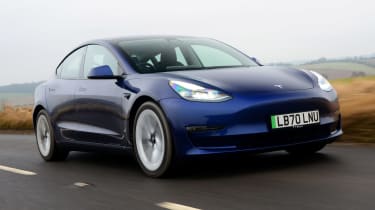 3. Tesla Model 3 – 9,067 sold YTD
The first of two Teslas on this list, the Model 3 was one of the first mass-market electric family cars and remains popular for good reason. Tesla's superb Supercharger network remains a big draw, as does the Model 3's competitive price, strong range and slick tech offering. One thing worth noting, however, is a recent facelift which not only boosted the range of both standard and Long Range models, but also included an exterior refresh and two new interior screens. With this in mind, expect to see Model 3 sales tail off before picking up again later in the year.
Partnership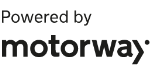 Need to sell your car?
Find your best offer from over 5,000+ dealers. It's that easy.
Read our full Tesla Model 3 review to find out more.
2. MG4 EV – 13,943 sold YTD
Our DrivingElectric Car of the Year for 2023, it's no wonder the MG4 EV is so popular. Starting at just under £27,000, MG's Volkswagen ID.3 rival is not only relatively affordable – it costs around £10k less than the competition – but it's also fun to drive, more practical than similarly-priced EVs and comes with a seven-year, 80,000-mile warranty. There's several models to choose from depending on your budget, but those looking to travel long distances should opt for the 323-mile Extended Range model, and keen drivers might want to look at the 429bhp XPower hot hatchback, which can reach 62mph in just 3.8 seconds. 
Read our full MG4 EV review to find out more.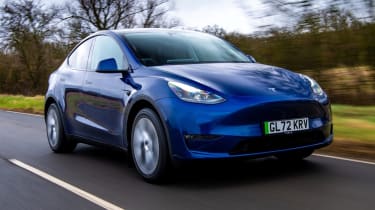 1. Tesla Model Y – 24,148
Say hello to not only the best-selling electric car in the UK, but also the whole world: the Tesla Model Y. Costing only slightly more than its Model 3 saloon sibling, the Model Y SUV is much more spacious and has a raised driving position for a more commanding view of the road. It's available in standard, Long Range and even Performance forms, but we think the base Model Y is punchy enough and its 283-mile range should be plenty for most families. While Tesla's build quality still leaves a lot to be desired – check our 2023 Driver Power survey for evidence of that – the Model Y remains Britain's most popular electric car by a long margin, even after topping the list in 2022.
Read our full Tesla Model Y review to find out more.
Electric, hybrid and plug-in hybrid sales in 2022
More than 260,000 electric cars were sold in 2022, with EVs accounting for 16.6% of new car sales last year, making them the second most popular fuel type behind petrol-powered models.
Petrol cars continued to take the lion's share of sales, accounting for 56% of registrations in 2022, while hybrid cars made up 11.6% of sales and plug-in hybrids (PHEVs) 6.3%. However, despite the growth of EVs' market share, new car sales overall dropped to 1.61 million, down 2% on 2021 and making it the worst year for UK car sales since 1992.
The Nissan Qashqai topped the UK sales chart, ahead of the Vauxhall Corsa – 2021's best-selling car – while the Tesla Model Y came in third. The Ford Puma and MINI Hatch rounded out the top five. 
The Model Y was the only pure-electric car to crack the top 10, but seven of the cars featured in the list are available with either electric or plug-in hybrid powertrains.
Tesla's Model Y was by far the UK's best-selling electric car overall in 2022, with over 35,000 examples registered, compared to a little over 19,000 of the second best-selling EV, the Tesla Model 3. The Kia e-Niro (which was replaced last year by the Niro EV) completed the top three, with just over 11,000 examples registered.
Meanwhile, more than 71,000 used electric cars found new homes in 2022, a 37.5% increase on 2021. Sales of secondhand hybrids and plug-in hybrids also rose by 8.6% and 3.6% respectively last year. Combined, electrified vehicle sales made up 4.1% of the used car market in 2022, up from 3.3% the previous year. Overall however, used cars sales in 2022 were down 8.5% on 2021, meaning around 640,000 fewer vehicles changed hands.
Top 10 best selling electric cars in 2022
Top 10 best selling cars in 2022
Top 10 best electric family cars 2023/2024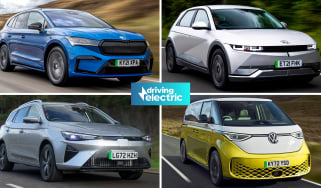 Top 10 best electric family cars 2023/2024
Peugeot E-3008: pricing announced for France's answer to the Tesla Model Y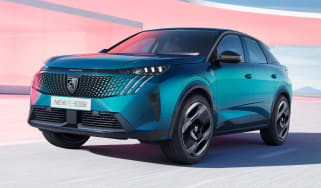 Peugeot E-3008: pricing announced for France's answer to the Tesla Model Y
First contact: facelifted Kia EV6 will look even more like a UFO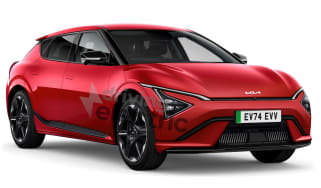 First contact: facelifted Kia EV6 will look even more like a UFO
Kia is readying an update for the EV6 crossover, which is set to include a new face and tech from the larger EV9
Electric Renault Twingo revealed as £17k rival to Citroen e-C3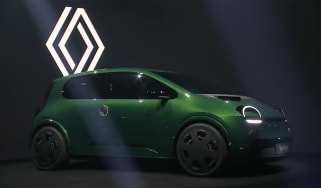 Electric Renault Twingo revealed as £17k rival to Citroen e-C3
Renault has unveiled its smallest EV yet; a sub £20k city car with a claimed high level of efficiency
New Fisker Ocean Sport washes up in the UK: £36k for a 288-mile range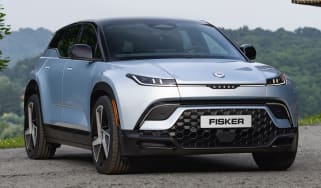 New Fisker Ocean Sport washes up in the UK: £36k for a 288-mile range
American EV startup Fisker has just launched its entry-level Ocean SUV in the UK, with a range of up to 288 miles