Top 10 best plug-in hybrid SUVs 2022
The finest plug-in hybrid SUVs offer low running costs, enough electric range for daily use and excellent practicality. These are the best plug-in hybrid SUVs to buy in the UK right now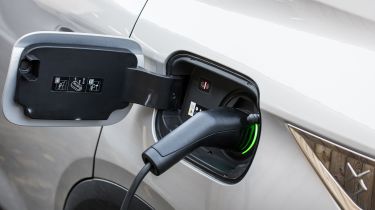 Previously, if you wanted a large and/or luxurious SUV, you had to put up with high running costs in almost every case. Yet advances in plug-in hybrid (PHEV) technology over the last few years mean it's now possible to drive an SUV that can also be very efficient, depending on how you use it.
Plug-in hybrids combine a petrol or diesel engine under the bonnet, assisted by an electric motor, which is fed energy from a battery pack. You fill up with fuel as normal, but also charge up at home or from a charging point. If the battery runs out, you can use the engine to get home and recharge, ready for the next trip.
Shorter journeys can be made without using the engine, saving you a lot of money in fuel over the long term. Yet since there's still an engine on board, you won't have range anxiety and will always be able to get where you're going, even if you have a change of plan and suddenly need to do a long trip at short notice.
In this article, we look at the best plug-in hybrid SUVs on sale in the UK right now. Read on to find out more about our favourites, and click through to their reviews for full details. Don't forget to follow DrivingElectric on Twitter, Facebook, Instagram and YouTube for the very latest news and reviews on plug-in hybrids SUVs – as well as all other types of electrified car.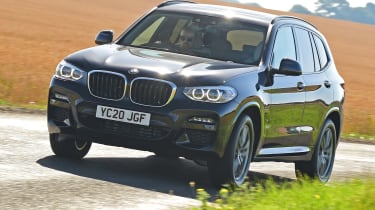 BMW X3 xDrive30e
The X3 is one of the best mid-sized premium SUVs you can buy and it's particularly impressive in plug-in hybrid guise. Using broadly the same drivetrain as the BMW 530e saloon, the X3 combines strong economy, 29 miles of electric range and low emissions that equate to great company-car tax costs. It's not just a fleet special, however: it's not much more expensive than an equivalent diesel. Read our full review here.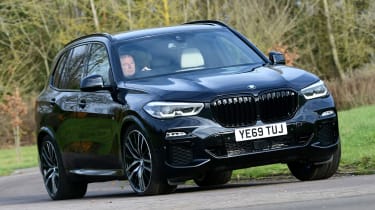 BMW X5 xDrive45e
The X5 is one of the best large plug-ins out there. The headline figure is its official electric range of 54 miles, which should cover the daily journeys of a large proportion of buyers, but it's also massively quick, covering 0-62mph in just 5.6 seconds. Handling is impressive for such a large and heavy vehicle, too, so as long as you can swallow the big purchase price, there are few downsides. Read our full review here.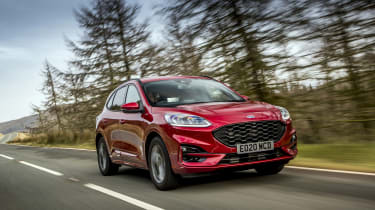 Ford Kuga Plug-In Hybrid
Good-looking, practical and with very impressive on-paper figures, the Kuga makes a good case for itself in what is becoming a very busy segment of the market. It's good to drive, too, retaining much of what makes the standard car feel sharp on the road. Company-car users will welcome the low CO2 emissions, while families will be happy with the Kuga's large interior and good-sized boot. Read our full review here.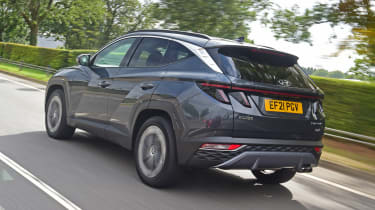 Hyundai Tucson Plug-In
Previous generations of Tucson took a 'solid and sensible' approach to family motoring, but could hardly be called exciting. Not so the latest generation, which boasts a well equipped and well thought-out interior, wrapped in one of the most striking-looking SUV designs yet. The Plug-In version is the efficiency champion, promising over 200mpg fuel economy and nearly 40 miles of electric range. Read our full review here.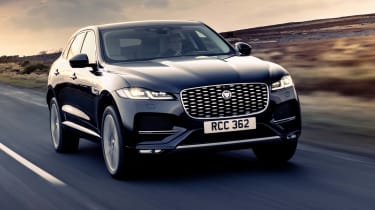 Jaguar F-Pace P400e
Jaguar's I-Pace electric car leads the charge for the brand's electrification efforts, but don't forget the F-Pace plug-in. It's one of the most enjoyable cars of its type to drive, plus it has all the benefits of electric power for up to 33 miles on a charge. It even offers rapid charging at up to 32kW – faster than most PHEVs can manage. It has a 17.1kWh battery, so a full charge only takes about half an hour. Look out for the P400e name to pick out the plug-in hybrid model from the rest of the range. Read our full review here.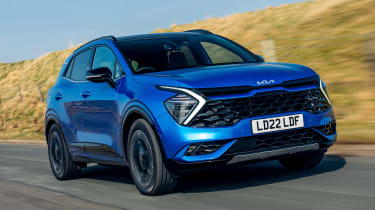 Kia Sportage PHEV
The latest Sportage combines arresting exterior styling with a spacious and superb quality interior. It's also the first Sportage to be available with a plug: this petrol-electric version will do 43 miles without touching a drop of fuel and promises fuel economy north of 250mpg if you make full use of that capability. It's pricey for a private buyer, but company-car drivers will be laughing all the way to the bank. Read our full review here.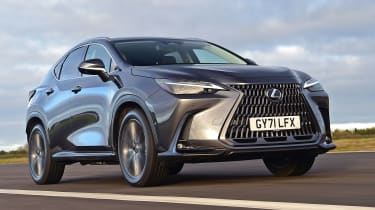 Lexus NX 450h+
Lexus stayed away from plug-ins for many years, preferring to stick with its familiar 'self-charging hybrid' setup. But now, like sister brand Toyota with the RAV4 Plug-In, it's starting to dip its toes in the water. The NX 450h+ adds refinement and class-leading efficiency to an already appealing package. There are several significant improvements over the previous-generation NX, such as more cabin space and a vastly improved infotainment system, while material and build quality are as strong as ever. Read our full review here.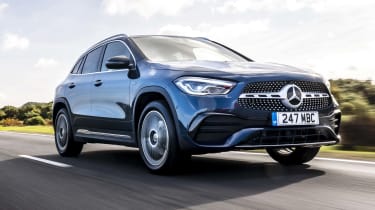 Mercedes GLA 250 e
The Mercedes '250 e' plug-in hybrid engine impressed us in the A-Class executive hatchback, so it's not surprising to find it works well in the A-Class-based GLA family SUV, too. It's one of the better-engineered plug-in hybrids we've tried, boasting a strong pure-electric range, punchy performance when the power sources are combined and smooth transition between the two. Mercedes' claim of over 200mpg is a decent chunk ahead of most rivals and 32g/km of CO2 also undercuts the competition. Read our full review here.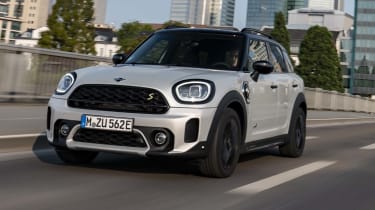 MINI Countryman Cooper S E ALL4 hybrid
Updated in 2020, the Countryman hybrid is a stylish, well built SUV with an electric range of up to 31 miles, strong fuel economy and low CO2 emissions. But aside from its competitive statistics, the MINI is one of the best-driving plug-in SUVs. With punchy performance, accurate steering and a genuine level of sportiness dialled into its chassis, this is the plug-in SUV to pick if you love to drive. Read our full review here.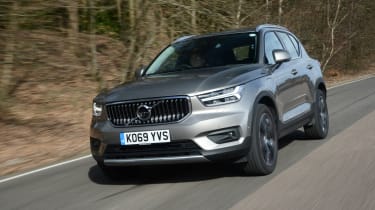 Volvo XC40 Recharge
It took a while to arrive, but the plug-in hybrid version of Volvo's small SUV was worth the wait. Powered by a 1.5-litre three-cylinder petrol engine paired with a 10.7kWh battery and electric motor, the XC40 Recharge T5 sends 262bhp to its front wheels (a less powerful T4 is also available). The result is a swift SUV that, while not overly inspiring to drive, is quiet around town and relaxed at a cruise. The petrol engine can feel a little thrashy and the suspension is on the firm side, but the XC40 remains the great small SUV it always has been – albeit with a useful 28-mile electric range and claimed 141mpg economy. Read our full review here.
New Fisker Ocean Extreme will have longest range of any electric SUV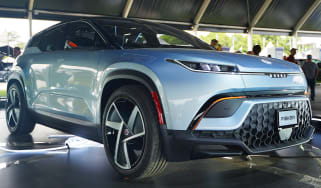 New Fisker Ocean Extreme will have longest range of any electric SUV
The latest rival to the Tesla Model Y, the Fisker Ocean boasts a 440-mile range and a revolving touchscreen
Electric Smart #3 SUV will be the biggest Smart ever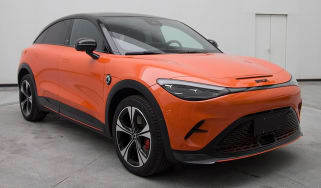 Electric Smart #3 SUV will be the biggest Smart ever
Smart is working on a rival to the Tesla Model Y, set to make its debut at the Shanghai Motor Show in April
Top 10 best 4WD electric cars 2023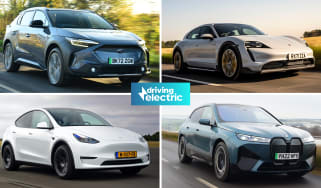 Top 10 best 4WD electric cars 2023
Whether you're looking to venture off-road, or just want some extra assurance in the winter months, we list the best four-wheel-drive electric cars on…