Company cars
Everything employees and businesses need to know for making the switch to electric or hybrid company cars or vans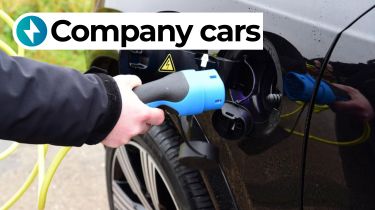 Electric cars are changing the world of work, just as they're changing all aspects of the modern automotive landscape. What does it mean for your company car, the van you drive for work or the fleet of vehicles your business runs? That's what we're here to explain.
In our company-car section, we look at all the issues around plug-in cars and business. What are the pros and cons of choosing an electric car or plug-in hybrid as your next company car? What are the tax implications of switching to an electric car or electric van fleet? How can businesses and employees best negotiate the issue of charging? All this and more is covered in the pages below.
We want to make your switch to using plug-in cars for business as simple as possible. You may not even have considered electric cars and vans as a viable option for the company you own or work for, but the fact is they're probably more suitable and cost-effective than most people think.
Better still, electric-car technology, charging infrastructure and the incentives to use EVs for business are improving all the time. There'll certainly be those for whom the time for change is not now, but it's definitely coming and we'll help you decide when to flick the switch.
Click the links below or scroll down for all our company-car-related content…
Best electric company cars: We pick the top 10 electric cars to choose today.
Best hybrid company cars: If a fully electric company car isn't for you, there are lots of hybrid options that bring big tax benefits.
Electric cars for business: We look at tax, leasing, general costs and charging issues around running electric cars for business.
How much is BIK company car tax on an electric car: The big question for company car users answered in simple terms.
The UK Workplace Charging Scheme grant explained: Charging cars at work? There's a grant for that! We examine the details.
Scroll down for all of our company-car content...
Top 10 best electric company cars 2023
Top 10 best electric company cars 2023
Hybrid vans explained: top models, running costs, pros and cons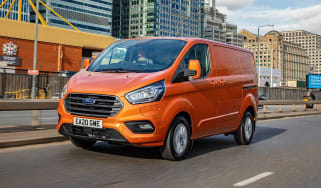 Hybrid vans explained: top models, running costs, pros and cons
Top 10 best hybrid company cars 2023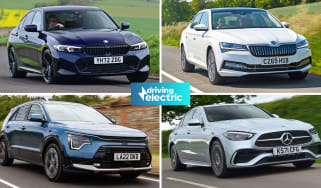 Top 10 best hybrid company cars 2023