Hybrid car lease: car leasing vs PCP
Could leasing be the best option for you? We look at whether leasing is the best way to buy a hybrid car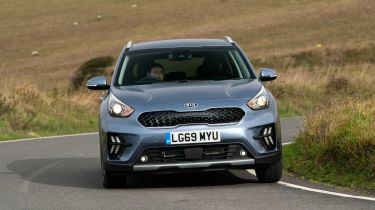 There are many ways to finance a new car, and hybrid models are no exception. Many drivers will choose to buy their electric, hybrid or plug-in hybrid car directly from a dealership on a personal contract purchase (PCP) deal – but leasing, or personal contract hire (PCH) is another viable option.
What is leasing?
Leasing is one of myriad ways to finance your new-car purchase, and the process for hybrid or plug-in hybrid models is exactly the same as it is for conventional petrol and diesel cars.
While ostensibly similar to a PCP deal, there are subtle differences with a lease or PCH. Both offer lower monthly payments than a conventional hire purchase (HP) scheme, but unlike a PCP there's no option to keep the car at the end of a lease. You just hand it back and start again.
This works well for someone who wants or needs to change their car regularly, as there's nothing to pay off or tie you in when the arrangements end. Furthermore, lease customers often won't need to worry about tax, servicing, maintenance or warranties – as these can be included or worked into the cost. 
The disadvantage is that once you've signed on the dotted line, there's very little flexibility with a lease deal. If your circumstances change – if you can no longer afford the repayments or need a larger car, for example – it's often not possible to end the agreement. 
As such, leasing companies almost always demand a good credit score to ensure you'll be able to meet the required payments for the duration of the loan. Initial rental fees may apply, and excess mileage and damage charges are common, too, so be careful to make sure you factor this in when negotiating a new lease deal.
There are benefits to leasing your next hybrid or electric car, of course, of which we'll go into more detail below.
What are the benefits of leasing a hybrid car?
The benefits of leasing a hybrid car are identical to those associated with leasing a petrol, diesel or electric model. Normally only offered on new cars, a lease is more like a long-term rental than a purchase agreement – in effect, you're making monthly payments to use the car, before handing it back at the end of the term.
The main advantage is those lower monthly payments. You, as the customer, will have no tangible asset at the end of the agreement – the car remains the property of the leasing company at all times. This means, while there's no 'balloon' payment and you'll have nothing to pay at the end, you've also nothing to trade in against your next car.
Another benefit of leasing a hybrid or plug-in hybrid car is that you'll do a decent job of avoiding any significant hybrid car tax hikes that the government may make over the next five to 10 years. The comfort of knowing you'll hand the car back at the end of the agreement means that if ministers decide to target petrol, diesel or hybrid drivers in the push towards a fully electric future, the chance of you being hit with a big bill is limited.
Do hybrid cars cost more to insure?
Unfortunately, some hybrid cars do cost more to insure than their petrol or diesel equivalents. This is largely due to projected repair costs in the event of a crash; relatively new technology, along with all the sensors and assistance systems found on many current hybrid and plug-in hybrid models, means that premiums can turn out slightly higher.
As more and more manufacturers launch hybrid vehicles, however, insurance costs are expected to fall.
What are the best hybrid cars to lease?
This is a fairly open-ended question, and it depends on the kind of car you're after. Most segments of the new-car market offer a wide range of hybrid and plug-in hybrid models, reviews of which can be found across DrivingElectric.com.
If you're after a car that's particularly easy and satisfying to run, then those listed in the latest Driver Power survey are worth considering. Hybrid cars fared well in the 2020 rundown – with seven of the top 10 models available with either a hybrid or plug-in hybrid powertrain.
SUVs are extremely popular at the moment, too, and thankfully there are loads of hybrid SUVs and 4x4s to consider. Many of these are offered as plug-in hybrids, too.
What hybrid car lease companies are there?
There are loads of companies that will lease you a new hybrid car. The word 'new' is important; lease deals are rarely offered on used cars.
Leasing.com offers particularly competitive deals; at the time of writing it had almost 100,000 plug-in hybrid (PHEV) lease deals, and an additional 63,791 hybrid offers. 
How much would it cost to lease a hybrid car?
You'll currently pay less than £250 per month for an Kia Niro PHEV 2 on leasing.com – with an initial rental payment of only £2,243. While leasing.com lists this deal and many others, the supplier in this case is a company called Carleasesupermarket.
Again, on leasing.com hybrids start from around £179 for a Hyundai Kona Hybrid. Cheaper models are available, but beware, as many of them are 'mild hybrids' with little more than a small belt-driven starter generator designed to reduce strain on the engine. These offer only a small improvement in average fuel economy, and rarely any opportunity for pure-electric running.
As with any type of car, the sky's the limit with regards to how much you can spend; leasing.com has top-spec plug-in hybrid Range Rover models listed for more than £4,000 per month. If you're looking at this kind of car, a PCP deal may make more financial sense. Check out our electric-car deals page for the latest leasing offers.
Best electric mopeds 2021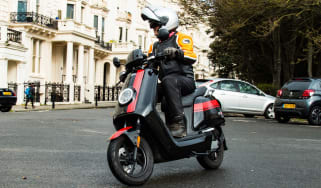 Best electric mopeds 2021
We run down the best electric mopeds you can buy, from some mainstream and some not so well known names
Best plug-in hybrid SUVs 2021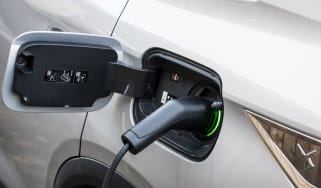 Best plug-in hybrid SUVs 2021
A good plug-in hybrid SUV should combine low running costs with excellent practicality. These are some of the best on sale right now
Fastest electric cars in the world 2021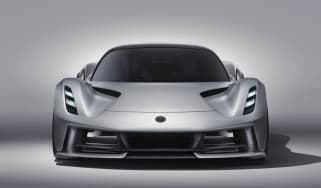 Fastest electric cars in the world 2021
The days of the trundling milk float are long gone: the latest electric cars are now some of the fastest vehicles in the world, full stop