Bad credit car finance: subprime loans explained
In the market for a new car but worried about your poor credit? Here's our guide to the world of subprime finance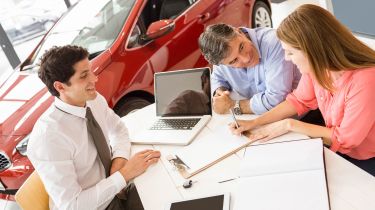 If you've got a history of defaulting on payments, lots of debt or have filed for bankruptcy, getting a good finance deal on a new car through the usual channels can be challenging. However, it's possible to get a loan to buy a new car, even with bad credit. These are commonly known as subprime loans.
Subprime loans are geared towards people who may not be able to keep up with repayments as they typically occur on a normal PCP deal. These loans take into account the loan provider's increased risk and so usually carry hefty interest rates. The loans can be taken out from both dedicated automotive providers and more mainstream lending outlets. 
It's worth noting that such a loan can become very expensive, as many will feature additional fees and market-dependent fluctuating interest rates. You'll definitely pay more for your car than a typical buyer with good credit as a result.
There are risks involved on both sides of a subprime loan agreement: if you as a borrower miss payments, it could end up with your car being repossessed and your credit score dipping even lower. It pays to make sure you can afford a subprime loan before taking one out.
All lenders are subject to rules set out by the Financial Conduct Authority (FCA). Sometimes called 'responsible lending rules', these must be adhered to by all lenders. It's very important to make sure that you're borrowing money from a lender that has permission to do so. You can check the Consumer Credit Register if you have any doubts. It pays to be sure that you're not entering into a scam when taking out a loan – especially for a large sum of money, such as that required to buy a car.
Another option for those with a low credit score is guarantor finance, whereby an assigned person will be liable to pay off your loan if you can't. This is a good option if someone is happy to help, but the risks and dangers if you can't afford it are very obvious. 
Alternatively, it may be a good idea to start improving your credit score before taking on an expensive loan to buy a car. There are a number of useful resources online to help you understand how best to do this – it's worth doing your research to see what's possible before you sign on another dotted line.  
First contact: facelifted Kia EV6 will look even more like a UFO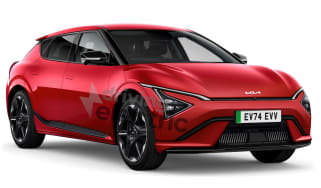 First contact: facelifted Kia EV6 will look even more like a UFO
Kia is readying an update for the EV6 crossover, which is set to include a new face and tech from the larger EV9
New Fisker Ocean Sport washes up in the UK: £36k for a 288-mile range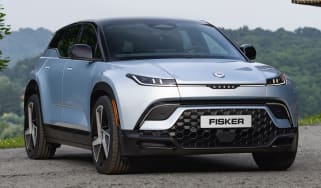 New Fisker Ocean Sport washes up in the UK: £36k for a 288-mile range
American EV startup Fisker has just launched its entry-level Ocean SUV in the UK, with a range of up to 288 miles
New Vauxhall Vivaro Electric is cheaper, yet has more range and tech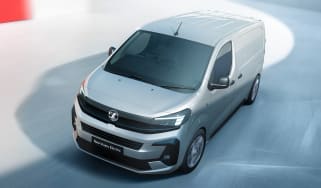 New Vauxhall Vivaro Electric is cheaper, yet has more range and tech
Vauxhall has given its Vivaro Electric panel van a mid-life refresh with a new face and some of the latest tech