Car insurance: how to get a cheap deal
Struggling to get a cheap deal on your car insurance? We've asked the experts to see why that might be the case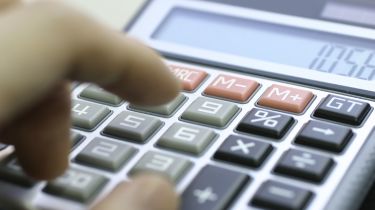 Getting the cheapest possible insurance quote has long been an issue for car owners – and especially young drivers. For all but the least expensive cars, quotes can be pricey. Beyond making the most of a price-comparison website or choosing a less extravagant car, most people assume there's no escaping big bills; paying hundreds of pounds a year is just part and parcel of car ownership. 
To see if this is the case, we consulted the experts to see if there really are any proven ways to reduce your premium. Speaking to our sister title Auto Express, Thatcham Research chief technical officer Richard Billyeald helped to explain exactly how it all works.
Trim levels and options
Thatcham Research helps insurers determine which insurance group a car fits in. While factors like your address and job can affect how much your insurance will cost, Richard Billyeald says there are other things to consider. Billyeald explained that insurance groupings are affected by the replacement cost of parts "commonly damaged in the most frequent accident types", including bumpers, headlights and exterior panels. 
So, if for example, if your car has optional LED headlights in place of cheaper-to-replace xenon items, it could well be that your insurance will reflect this. Choosing a more expensive trim level with more equipment will mean a payout from an insurer in the event of a total loss will be larger, so your premium will be pricier as a result.
It pays to check out the difference between trim levels on a comparison site before placing your order. This would be particularly pertinent with higher-priced, high-performance models with long options lists – the Jaguar I-Pace, Mercedes EQC or Porsche Taycan, for example.
Euro NCAP rating and safety 
Safety ratings and crash performance are taken into account by insurance companies. The safer the car, the cheaper the insurance – and this extends to active driver aids, too. A standard autonomous emergency braking system, for example, will drop your insurance by around five groups according to Billyeald, but equally the cost of repair of any additional sensors will also be taken into account.  
Named drivers
According to John Blevins, pricing expert at analytics firm Consumer Intelligence, those looking to reduce their premium should try adding their partner or spouse to their policy. "The pair will be sharing the driving, and statistically, couples who share both a car and the driving are less likely to be involved in an accident," he suggests. 
This tactic won't be effective if the driver you've added to your policy has a number of points on their licence, however. It won't work if they're a younger driver either – a demographic who have their own issues securing reasonably priced cover.
'Black box' insurance
This method is one of the best for reducing premiums. A black box works by assessing your driving data in real time, taking into account speed, acceleration and other parameters. This data is used to calculate your premium: drive safely and you'll make savings and even get rewards. 
According to John Blevins, this is particularly useful for younger drivers: "Our data shows that roughly 60% of the top five prices returned for the under-25 age group came from a telematics policy."
Electric car insurance
A more recent development in insurance is electric-car-specific cover. With the majority of electric-car owners only travelling short distances and lower overall annual mileages, a number of providers take this into account. Some will even let you 'pay by the mile' – something worth looking into if you're a particularly occasional driver. Others will throw in roadside recovery that covers a flat battery. 
There's some evidence to suggest that electric cars are more expensive to insure than their internal-combustion counterparts, but the gulf isn't necessarily huge. If you're looking to insure an electric car, our full guide on the subject can help.
DrivingElectric Awards 2024: the winners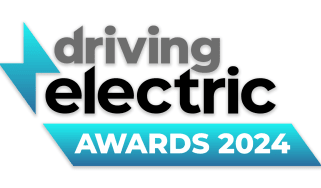 DrivingElectric Awards 2024: the winners
We celebrate the very best products in the EV world
Electric Renault 5: prices, 2024 launch date and teaser images of the MINI Cooper rival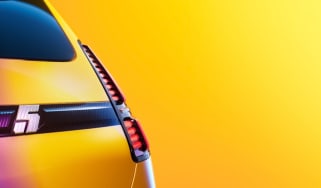 Electric Renault 5: prices, 2024 launch date and teaser images of the MINI Cooper rival
New official teaser pictures for Renault's electric supermini confirm the 5's reveal in February 2024
Tesla Cybertruck: pricing and specs for Elon Musk's electric pickup truck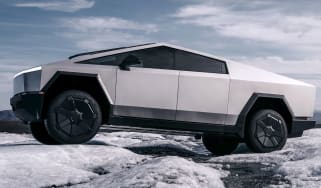 Tesla Cybertruck: pricing and specs for Elon Musk's electric pickup truck
The Tesla pickup truck is now on sale, with a range of up to 340 miles and a starting price of just over $60,000