Electric car leasing and personal contract hire (PCH) explained
Long-term car rental, otherwise known as car leasing or personal contract hire, is an increasingly popular way to purchase a car. This is how it works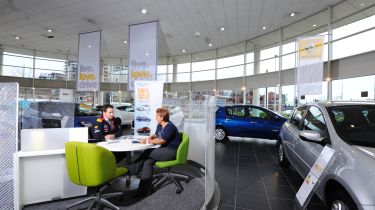 So, you fancy an electric car, but don't want to commit yourself fully. A lease – or personal contract hire (PCH) to give it its proper name – could be a good way for you to try the virtues of electric motoring without spending your savings or owning the car outright.
Over the past few years, personal contract hire has become very popular among UK car buyers, as you get access to a brand new car for much less than it would cost to buy it. Little wonder, then, that it's the finance of choice for 12% of customers. Car leasing is basically an extended rental. You decide how long you want to keep the car for, how many miles you think you'll cover and how much you want to put down as an initial payment. The more you put down up front, the less you'll pay monthly, and vice versa.
Once the term is up, you hand the car back with no option to purchase, so unlike with personal contract purchase (PCP), there's no balloon payment to worry about. The fact you're paying for a car that you never own puts many buyers off, but when you factor in the cost of depreciation, it can actually be a more cost-effective way to 'own' a car. At the end of the term, many dealers offer market rates to buy the car if you ask.
Another bonus for buyers, particularly those with their own businesses, is that unlike hire purchase (HP) or PCP, leasing payments are tax-deductible. Most people take leases out for two or three years, so it's a great way to try a car out without committing in the long term. That's especially tempting with electric cars, as it gives you a chance to see what it's like to live with. It also protects you from potential future issues like battery longevity.
There are a few things to be aware of, though. If you exceed the mileage limit, the dealer will charge you a pence-per-mile penalty at the end of the agreement. And any damage that goes beyond fair wear-and-tear guidelines set out by the BVRLA (British Vehicle Rental & Leasing Association) trade body will need to be paid for, so you should budget a few hundred quid to either sort out the inevitable dings and scratches or face an end-of-term bill for damage.
You're also responsible for the car's upkeep, which includes servicing and maintenance. You can have these, and breakdown assistance, incorporated into the leasing package by the dealer, but you'll pay more for the privilege, so work out if it's more cost-effective to pay for them yourself. Bear in mind that electric cars are a lot simpler to maintain, so ask how your dealer how much a service is and how often your car needs one.
Once you sign on the dotted line of a personal contract hire agreement, as a 'regulated' customer, you have 14 days to cancel your order. At the end of the lease, you usually have the option to take out another lease instead of simply handing the car back.
Where can I buy hydrogen and where is my nearest hydrogen filling station?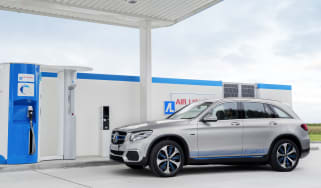 Where can I buy hydrogen and where is my nearest hydrogen filling station?
A guide to where you can find UK hydrogen fuel stations for filling up a hydrogen fuel-cell car
Tesla Supercharger network: complete guide to Tesla charging stations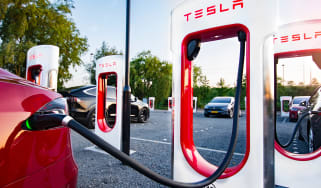 Tesla Supercharger network: complete guide to Tesla charging stations
The Tesla Supercharger network is expanding fast, providing reliable rapid charging throughout the UK to Tesla and non-Tesla owners alike
Top 10 best electric SUVs 2022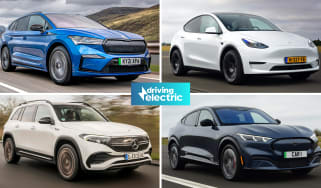 Top 10 best electric SUVs 2022
Electric SUVs combine style and practicality with low running costs, making them a very popular choice in the UK. Here are our top 10 favourites to bu…