Electric car leasing and personal contract hire (PCH) explained
Long-term car rental, otherwise known as car leasing or personal contract hire (PCH), is an increasingly popular way to purchase a car. Here's how it works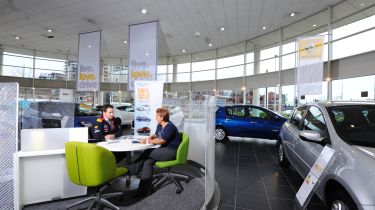 So, you fancy a new electric car, but don't want to commit yourself fully. Using leasing – or personal contract hire (PCH) to give it its proper name – could be an ideal way for you to try the virtues of electric motoring without emptying your savings account or committing to owning a car outright down the line.
Over the past few years, personal contract hire has become very popular among UK car buyers, as it offers access to a brand-new car for much less than it would cost to buy it. Little wonder, then, that it's the finance option of choice for 12% of customers.
How does electric car leasing work?
A car lease is basically an extended rental agreement. You decide how long you want to keep the car for, how many miles you think you'll cover each year and how much you want to put down as an initial payment. The more you put down up front, the less you'll pay monthly, and vice versa.
Once the term is up, you simply hand the car back. There's no option to purchase it at any point, so unlike with personal contract purchase (PCP) finance, there's no 'balloon payment' to worry about. The fact you're paying for a car that you never own puts many buyers off leasing, but when you factor in depreciation, it can actually be a more cost-effective way to 'own' a car.
Another bonus for buyers, particularly those with their own businesses, is that unlike hire purchase (HP) or PCP, leasing payments are tax-deductible. And as most people take leases out for two or three years, it's a great way to try a car out without committing long term. That's especially tempting with an electric car, as it gives you a chance to see what it's like to live with and ensures you won't get left behind as battery and charging technology advances.
Electric car leasing: pros and cons
As outlined above, the main advantage of PCH is how straightforward it is. You're just making a monthly payment for a set number of years to use the car, and that's it – no balloon payments or future values to worry about. And the payments are frequently lower than those of a PCP or HP finance agreement.
There are a few downsides to be aware of, though. If you exceed the mileage limit, the dealer will charge you a pence-per-mile penalty at the end of the agreement. And any damage that goes beyond fair wear-and-tear guidelines set out by the BVRLA (British Vehicle Rental & Leasing Association) will need to be paid for, so you should budget a few hundred quid to either sort out the inevitable dings and scratches yourself or cover the leasing company's costs in doing so.
You're also responsible for the car's upkeep, which includes servicing and maintenance. You can have these, and breakdown assistance, incorporated into the leasing package by the dealer, but you'll pay more for the privilege, so work out if it's more cost-effective to pay for them yourself. Bear in mind that electric cars are a lot simpler to maintain, so ask how your dealer how much a service is and how often your car needs one.
Partnership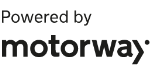 Need to sell your car?
Find your best offer from over 5,000+ dealers. It's that easy.
Once you sign on the dotted line of a personal contract hire agreement, as a 'regulated' customer, you have 14 days to cancel your order. At the end of the lease, you usually have the option to take out another lease instead of simply handing the car back.
The final disadvantage of leasing is that it tends only to be offered on brand-new cars, so even with the fixed monthly payments, acquiring a car in this way might exceed your budget. Dealers do offer other types of finance on secondhand cars, but the interest rates can be high.
New electric cars coming in 2023 and beyond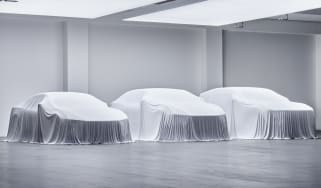 New electric cars coming in 2023 and beyond
With electric cars making up an ever-increasing proportion of sales, the industry is working flat out to launch new models – here's what's on the way …
Volvo EX30 electric SUV: prices, specs and ride review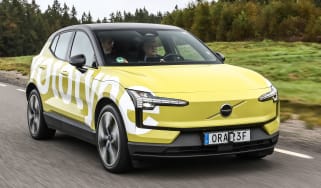 Volvo EX30 electric SUV: prices, specs and ride review
We ride shotgun in Volvo's smallest electric car, which is set to undercut rivals like the Kia Niro EV
"Everyone wins in the switch to EVs. We must hold our nerve on the 2030 ICE ban"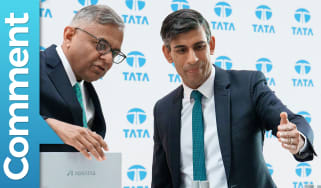 "Everyone wins in the switch to EVs. We must hold our nerve on the 2030 ICE ban"
DrivingElectric's Tom Jervis thinks the government's rollback on the 2030 petrol and diesel ban is a blunder that could kill EV consumer confidence