Best electric-car deals UK 2023
Looking to buy a new electric car using Personal Contract Purchase (PCP) finance? Here are the best deals on offer from electric-car manufacturers right now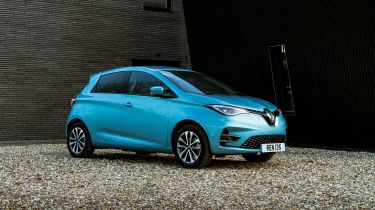 There are no two ways about it: Personal Contract Purchase (PCP) is now the most popular way to buy a new car in the UK. Gone are the days when you save up and buy with cash, the quickest – and often easiest – way to get into a new car is to pay monthly instalments over a set period, before trading in or trading up when the arrangement comes to an end. 
You can read our full guide to how it works here, but in a nutshell, you're paying for the depreciation in a car's value during the time you use it – usually three, four or five years. This takes the form of an up-front deposit (typically a few thousand pounds, which can be covered partly or fully by any car you have to trade in) and monthly payments for the duration of the agreement.
The advantage of PCP is that the stronger a car's residual value, the more affordable it becomes on a monthly basis, so it can make upmarket and premium models more attainable than you might have thought. That goes for electric cars, too. Here, we've rounded up a selection of current deals brands in the UK are offering on their zero-emissions models.
One thing we must reiterate is that while some of these monthly offers may look appealing, it's important to commit to a deal you can afford. Your credit rating is at risk if you don't keep up with the necessary payments, though the big advantage of PCP is that you can always hand the car back – possibly with a small penalty to pay – if you find yourself unable or unwilling to see out the contract.
As manufacturers' finance deals change all the time, it's best to consider these as representative examples to give you an idea of what you'll pay for a certain make and model. Dealers can always tweak these offers to suit you, if you want to pay a smaller or larger deposit, or have a lower or higher annual mileage limit. All deals were valid at the time of writing but are subject to change.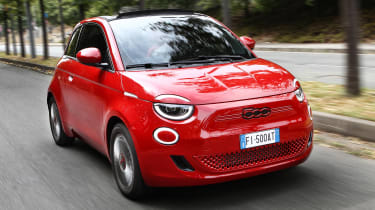 Fiat 500e with £3,000 off
£3,900 customer deposit (+ £3,000 Fiat deposit contribution)
£299 per month
6.9% APR
The Fiat 500 was DrivingElectric Car of the Year back in 2020, and almost three years later it has lost none of its retro charm. It's a fantastic small electric car, and now it's easier than ever to get your hands on one. Fiat is offering a £3,000 deposit contribution when you order any new Fiat 500 (RED) on PCP finance; the smaller-battery model costs just £299 per month over three years, with a £3,900 customer deposit. You can hand the car back at the end of the deal, or purchase it outright – choose the latter, and you'll only have to pay £612 more than if you'd bought with cash from the outset. Big battery models benefit from a longer range, but are still subject to the same generous deposit contribution. View the deal at Fiat.co.uk now.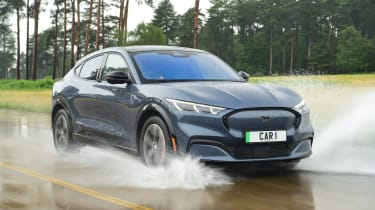 Ford Mustang Mach-E with 0% APR
£15,883 customer deposit
£749 per month
0% APR
Partnership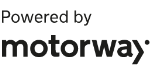 Need to sell your car?
Find your best offer from over 5,000+ dealers. It's that easy.
With ongoing supply issues and long waiting lists common across the new-car market, 0% finance is increasingly hard to come by. However, Ford Options is offering the accomplished Mustang Mach-E in Premium AWD guise for £749 with 0% APR finance. The representative deposit is hefty (£15,883) but if it's a car you're considering and you can afford the monthly payments, this is an excellent way to finance your next car. The Premium model comes fully-loaded, with a 15.5-inch portrait touchscreen, 19-inch wheels and 360-degree parking cameras. The Mach-E is one of the best-handling electric crossovers to drive, too. View the deal at Ford.co.uk now.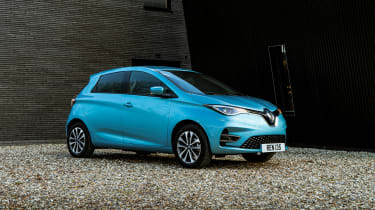 Renault Zoe for £299/month, 0% APR
£5,931 deposit
£299 per month
0% APR
You wait months for a 0% finance deal and then two come along at once. However, unlike Ford, which is only offering the low rate on select models, the entire Renault Zoe range can be snapped up with 0% APR. The cheapest version is the Zoe Techno R135 EV 50, whose cash price of £29,995 translates to £299 per month over two years, plus an optional purchase fee of just under £17k. Techno brings 16-inch alloy wheels, a 9.3-inch touchscreen and all-round park assist, plus the 52kWh battery will do up to 238 miles on a charge. Renault's offer details a relatively low 6,000-mile annual mileage limit, but if you're just using the car locally, that should be plenty. View the deal at Renault.co.uk now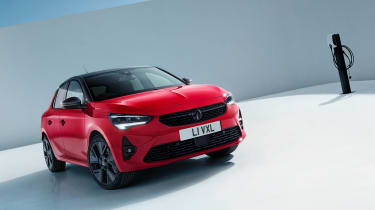 Vauxhall Corsa Electric with £1,500 off
£4,900 customer deposit (+ £1,500 Vauxhall deposit contribution)
£375 per month
8.9% APR
Vauxhall is currently offering the big-selling Corsa Electric with a £1,500 deposit contribution, bringing the monthly cost of a flashy Anniversary Edition down to £375 per month. It's a four-year deal, with a 6,000-mile annual limit, but the terms are flexible, so you can tweak it to fit your needs. You get limited edition paint and a black styling pack, 17-inch wheels, heated front seats and a heated steering wheel, plus a panoramic rear-view camera. If that's not enough, Vauxhall is offering the same deposit contribution on the flagship Corsa Electric Ultimate for £463 per month. View the deal at Vauxhall.co.uk now.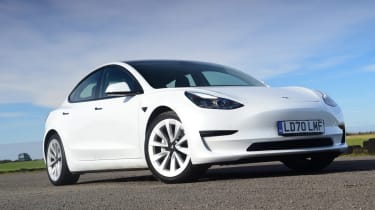 Tesla Model 3 price cuts
£6,000 customer deposit
£591 per month
6.9% APR
The cash price of the Tesla Model 3 and Tesla Model Y dropped significantly during the first few weeks of 2023. While that's not great news for customers who've already placed orders, those considering one of the most established EVs on the market could save a pretty penny. With prices starting from just £42,990, PCP buyers can drive away a Tesla Model 3 from only £591 per month, with an estimated delivery time of just 2-4 weeks. If you're apprehensive about making the switch, Tesla's Supercharger Network will make the transition to EV driving a doddle. View the deal at Tesla.com now.
Electric Ford Puma could become the UK's best-selling EV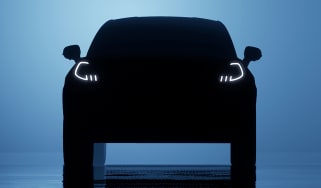 Electric Ford Puma could become the UK's best-selling EV
The Ford Puma EV is set to arrive in 2024 with a range of over 200 miles and a tweaked exterior design
Vauxhall Corsa Electric facelift brings sharp new look and tech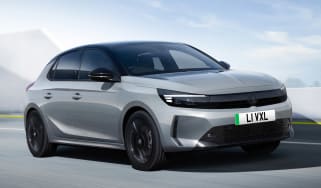 Vauxhall Corsa Electric facelift brings sharp new look and tech
Vauxhall's top-selling electric supermini has been updated for 2023, now getting the 'Vizor' from the Mokka Electric
Caterham EV Seven is the track day car of the future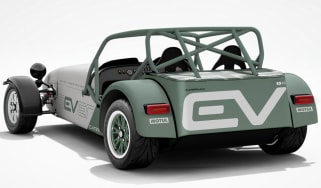 Caterham EV Seven is the track day car of the future
Caterham has revealed an all-electric version of its iconic Seven sports car… that you can't buy