Buying an electric car using PCP (Personal Contract Purchase)
PCP is the most popular type of car finance. This is how it works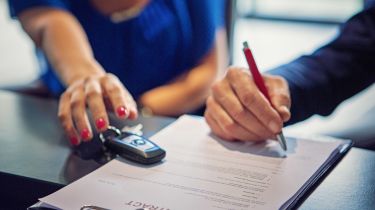 The undisputed king of car finance, PCP is used by 78% of UK car buyers. People are attracted by the low monthly payments and flexibility, as well as the fact you can use PCP to buy both new and used cars. But there are a few drawbacks, too.
With PCP finance, you pay instalments that cover part of the cost of a car – usually around a third of the list price. That means your monthly payment is lower than if you used a loan to buy the car outright. And with flexible terms, you can spread the payments out over a number of years to suit your budget. Most people take a PCP out over three years.
If you'd like to own the car at the end of the PCP, then you need to stump up a substantial final payment. This is known as the GMFV (Guaranteed Minimum Future Value) or 'balloon' payment. It's set by the finance company and can be thought of as an estimate of what the car's value will be at the end of the finance term. But if the car unexpectedly drops in value, you'll be protected. 
Depending on the total price of the car, the balloon payment can be quite high and might require you taking out a personal loan to cover. Sometimes, dealers set the GMFV lower than what the actual resale value of the car turns out to be, which means there's money left over for you to put towards the deposit on another car. That's great if you want to stick with the same brand. If not, you can't cash that money in and take it with you.
And while you might be attracted to the low monthly payments, low rate of interest and flexible terms, there are a few other things that can be off-putting about PCPs. Make sure you inspect the small print of your contract carefully, because you often have to pay for minor damage and excess mileage. These costs can ramp up and make the whole thing a lot more expensive than intended. Sometimes, when you factor all this in, it can be cheaper to go with a hire purchase (HP) agreement instead.
Be aware as well that PCPs are set up to the dealers' advantage. With the buying power of the large manufacturers, they have the financial muscle to offer really attractive PCP deals and set the GMFV low to tempt you into another car at the end of your agreement. That's great if you like the brand and have a good experience, but if you've had problems with the car or the service from the dealer, you might not want to stick with them.
PCP agreements on electric cars start at around £250 a month for a Smart EQ ForTwo, rising to more than £700 a month for prestige models like the Jaguar I-Pace. There isn't a great choice of used electric cars at the moment, but a four-year-old Nissan Leaf starts at about £140 a month. 
Partnership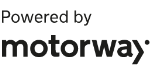 Need to sell your car?
Find your best offer from over 5,000+ dealers. It's that easy.
If you have a burning desire to own the latest electric car, a PCP can make a lot of sense. You get a brand-new car every three years or so and, because you're not buying it outright, you get a bit more car for your money than you'd be able to get with just a personal loan.
First contact: facelifted Kia EV6 will look even more like a UFO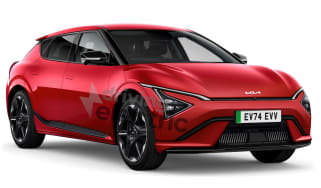 First contact: facelifted Kia EV6 will look even more like a UFO
Kia is readying an update for the EV6 crossover, which is set to include a new face and tech from the larger EV9
New Fisker Ocean Sport washes up in the UK: £36k for a 288-mile range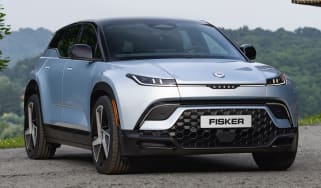 New Fisker Ocean Sport washes up in the UK: £36k for a 288-mile range
American EV startup Fisker has just launched its entry-level Ocean SUV in the UK, with a range of up to 288 miles
Electric Renault Twingo revealed as £17k rival to Citroen e-C3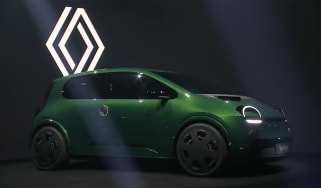 Electric Renault Twingo revealed as £17k rival to Citroen e-C3
Renault has unveiled its smallest EV yet; a sub £20k city car with a claimed high level of efficiency