Hybrid vans: all you need to know
Hybrid vans could bring significant fuel and tax savings to your business, but are they right for you and your company? Here's all you need to know on the subject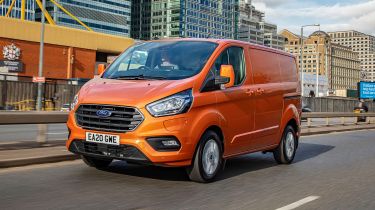 It's not just cars getting the electrification treatment; an increasing number of vans available today are either electric, or hybrid. 
Electric vans might be ideal for last-mile deliveries, but if you need to cover longer distances in a day, constantly needing to charge an electric van might not make it the best option for you. Therefore, a plug-in hybrid van may be your best choice for reducing emissions and fuel consumption, without compromising usability or range. 
Today, that most iconic of British vans, the Ford Transit Custom, can be purchased as a plug-in hybrid in both panel-van and Tourneo Custom minibus form, while London taxi maker LEVC has debuted a light commercial vehicle of its own. Read on to find out the benefits of hybrid vans, and why the industry is slowly moving towards them.
What is a hybrid van?
Much like a hybrid car, a hybrid van (or hybrid light commercial vehicle) is driven by two different types of motor. Most often this is a combination of a petrol engine and an electric motor – the latter drawing its power from a battery.
Currently, manufacturers are focusing on range extenders and plug-in hybrid models. Here, the petrol engine is either solely used to recharge the batteries, or acts as a back-up to drive the wheels when the battery runs out of power.
The Transit Custom and Tourneo Custom PHEV models use Ford's 1.0-litre three-cylinder EcoBoost petrol engine as a range extender for the lithium-ion battery that sit between their front and rear axles. The engine is there solely to boost the car's battery. Ford says the Transit PHEV has an electric range of 31 miles on electric power alone, which is boosted to 310 miles when the petrol engine is used to recharge the batteries.
The Transit Custom PHEV was the first plug-in hybrid light commercial vehicle from a volume manufacturer. Before it was put into production, Ford conducted a 12-month trial by loaning 20 of the vans to various businesses in UK urban areas. Companies and organisations that took part included parcel delivery firm DPD, utility British Gas, Transport for London (TfL) and even the Metropolitan Police.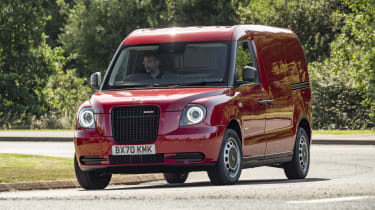 Another firm that builds a plug-in hybrid, range-extender electric van is LEVC (the London Electric Vehicle Company). Its VN5 van (pictured above) is based on the LEVC TX taxi, using the same 1.5-litre three-cylinder petrol engine sourced from Volvo, with an additional electric motor used to power the rear wheels.
The van has a 61-mile pure-electric range, which is boosted to 300 miles by the 1.5-litre petrol engine acting as a range extender. That translates to claimed average fuel economy of over 300mpg and official CO2 emissions of just over 20g/km, while LEVC reckons the VN5 will be able to perform a day's work for almost any operator without needing to be refuelled or recharged.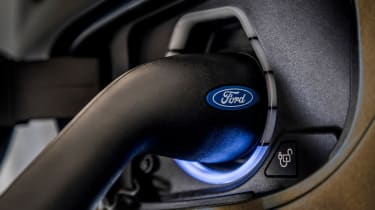 What are the benefits of a hybrid van?
London alone sees 280,000 commercial journeys made every day, thanks to the growth in online shopping. In congested cities with a lot of stop-start traffic, a hybrid van is ideal, as braking helps recharge the batteries, thus saving fuel. They also improve the air quality in city and town centres.
As long as hybrid vans emit less than 75g/km CO2, they're Congestion-Charge-exempt in London until October 2021. They don't have to pay to enter the capital's Ultra Low Emission Zone (ULEZ), either. Other UK cities are looking at bringing in similar measures, and most hybrid vans should remain exempt from them for some time to come.
Even better are features such as the geofencing technology on the Transit PHEV. When the vehicle recognises it's in a low-emissions zone, it can be configured to automatically switch to pure-electric mode and shut off the internal-combustion engine (as long as it has the range to do so), helping improve air quality. Fleet managers can set up their own geofences too, while also keeping track of their drivers' location and driving style.
Hybrid vans also benefit from the Government's plug-in van grant. At the time of writing, this stands at up to 20% of the van's purchase price, with a ceiling of £8,000. Hybrid vans generally have a higher payload than fully electric vans, as they have smaller batteries. This means they're able to transport more goods, and need to make fewer trips than their fully electric counterparts.
Why is the industry moving towards hybrid vans?
One of the big reasons for the shift towards hybrid and electric vans is the pledge made by the UK Government in 2017. The Department for Transport announced it would ban the sale of all non-hybrid vehicles, including cars and vans, by 2040. This proposed ban was later brought forward to 2030.
Another reason is the tax and running-costs improvements hybrid vans bring. The current 2.0-litre diesel-engined Ford Transit emits 180g/km of CO2, meaning fleet owners or individuals pay £830 in first-year tax. Emissions below 75g/km, as achieved by the Transit PHEV, mean a first-year tax rate of just £25.
Complete guide to the BP Pulse (formerly Polar Plus) charging network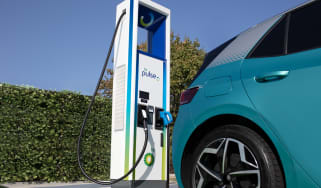 Complete guide to the BP Pulse (formerly Polar Plus) charging network
This is how to charge your electric or plug-in hybrid car on the BP Pulse public charging network (formerly known as Polar Plus)
Complete guide to BP Pulse (formerly Chargemaster) home chargers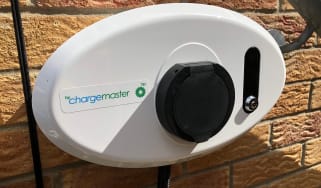 Complete guide to BP Pulse (formerly Chargemaster) home chargers
Everything you need to know about BP Pulse (formerly known as BP Chargemaster) home wallbox chargers for electric and plug-in hybrid cars
Electric car loans and grants in Scotland: a complete guide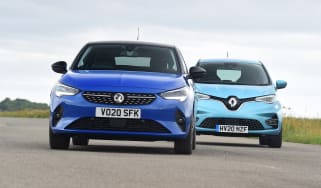 Electric car loans and grants in Scotland: a complete guide
If you live in Scotland and are looking to buy an electric car, there are a number of government schemes to help out