New Fisker Ocean Extreme will have longest range of any electric SUV
The latest rival to the Tesla Model Y, the Fisker Ocean boasts a 440-mile range and a revolving touchscreen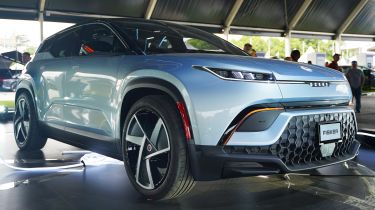 The Fisker Ocean Extreme is set to quell any feelings of range anxiety as it's been announced that the new electric SUV will provide a range of up to 440 miles – thereby giving it the longest range of any electric SUV when it goes on sale in the UK later this year.
Fisker is a relatively unknown brand here in the UK, previously notable for making high-end hybrid cars such as the curiously-styled Karma saloon. That hasn't stopped the revived California-based start-up from receiving over 50,000 global registrations of interest for its first electric car, the Fisker Ocean. CEO Henrik Fisker told DrivingElectric that production is slated to ramp up in the second half of 2023 in order to meet demand.
The Fisker Ocean is available in three distinct specifications – Sport, Ultra and Extreme – and starts from from £35,970, rising to £60,880 for top-of-the-range models. Eager UK buyers can place a roughly-£200 ($250) deposit to be one of the first in line to receive an Ocean after production commences. There's also a Fisker Ocean One model that's limited to 5,000 units, with every example already spoken for. 
When it finally arrives in the UK, the Fisker Ocean will face a mountain of competition from zero-emissions SUVs like the Tesla Model Y, Audi Q4 e-tron, BMW iX3, Ford Mustang Mach-E, Nissan Ariya and Toyota bZ4X, plus other equally accomplished EVs like the Hyundai Ioniq 5, Kia EV6 and Genesis GV60.
Fisker Ocean range, charging and performance
The entry-level Ocean Sport will have a range of around 275 miles on a full charge according to Fisker, which is already close to what's possible in a BMW iX3. The all-wheel-drive Ultra variant, on the other hand, has a longer 379-mile estimated range, while the Ocean Extreme, which also gets all-wheel drive, has an estimated range of 440 miles – the same as the limited-run Ocean One.
Fisker hasn't revealed information about the Ocean's charging speeds, or the exact sizes of its batteries, other than saying the units in the Ultra and Extreme models are "much bigger" than 80kWh. But it did say the two-wheel-drive and four-wheel-drive models will have two different battery chemistries.
The Ocean Sport's 'Touring Range' battery pack will use a lithium-ion-phosphate construction, while the 'Hyper Range' battery pack in the Ocean Ultra, Ocean Extreme and Ocean One cars will use a nickel-manganese-cobalt chemistry. The different technologies are used to keep the price of the Sport model as low as possible and give the Ultra, Extreme and One models what Fisker describes as "segment-leading range and performance".
The Ocean Extreme and One also come as standard with Fisker's SolarSky roof, which is a full-length opening roof that also incorporates enough solar panels to potentially add up to 2,000 miles of range each year for customers in sunnier climates. Entry-level Sport models get a more traditional fixed panoramic glass roof, while Ultra versions get an openable glass roof.
Despite being comparable in size to a Tesla Model Y, Fisker's top boss told DrivingElectric: "The Ocean may be an SUV, but it drives like a sports car," adding: "It's got the handling because it's got torque vectoring, and it's also got instant torque."
Partnership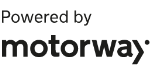 Need to sell your car?
Find your best offer from over 5,000+ dealers. It's that easy.
Performance-wise, the entry-level Sport model has a single electric motor that produces 271bhp, which is enough for 0-62mph in 7.4 seconds. The all-wheel-drive Ultra pumps out 533bhp and can accelerate from 0-60mph in 4.2 seconds, while the Ocean Extreme and Ocean One both produce 542bhp from their dual-motor setups, and will do the same 0-62mph sprint in 3.9 seconds.
Interior, technology and unique features
Inside, there's a slim 9.8-inch digital driver's display behind the two-spoke steering wheel, with the dashboard dominated by a 17.1-inch central touchscreen that supports Apple CarPlay and Android Auto, too. Choose the range-topping Extreme trim and this also gets a 'Revolve' function, which allows it to rotate – just like in the BYD Atto 3. 
When you're driving, the touchscreen sits in portrait-orientated 'Control' mode, but when parked, it can be flipped 90 degrees into landscape-oriented 'Hollywood' mode, so you can watch films. The Ocean can also receive over-the-air (OTA) software updates.
Other features available on the top-of-the-range Ocean models include a 16-speaker HyperSound audio system capable of 360-degree sound, automatic parking and what Fisker calls 'Limo Mode', which allows rear passengers to adjust their climate-control temperature and media volume using a separate touchscreen. The limited-edition Ocean One also features 22-inch alloy wheels, while the rest of the line-up gets 20-inch alloys as standard.
Unless you go for the entry-level Sport trim, the Ocean also features 'California Mode' which lowers all eight of the SUV's windows – including the sunroof and the tailgate's glass panel – to transform the zero-emissions family hauler into a "coastline-cruising convertible", according to Fisker.
The Ocean's cabin has been designed with sustainability in mind, with the fabric seats made from recycled T-shirts, and the flooring from recycled plastic bottles. Fisker said: "We wanted to make a luxurious interior, something different. For example, if you look at the front seats, they don't have seams. We've used a whole new type of technology called freeform, which we worked on to make it really luxurious and super modern. The whole idea was to do a clean, luxurious interior. Yes, it's simple, but it still feels luxurious."
The Ocean's 2,920mm-long wheelbase (the distance between the front and rear wheels) and 'floating' centre console are designed to help maximise cabin space. There are no capacity figures for the boot yet, and a seven-seater version may still be on the cards.
All versions of the Ocean feature Fisker's Intelligent Pilot safety tech, which for Sport models includes autonomous emergency braking, a rear-view monitor, blind-spot monitoring, front and side collision warning, driver drowsiness and attention warning, lane keep assist and auto high beam. Ultra trim adds to this with a 360-degree surround view monitor and upgraded AEB, while Extreme and One models go even further by adding a self-parking functionality and lane change assist among other features. 
Ownership experience
Unlike most new cars, the Fisker Ocean won't be sold via a traditional dealer network. Instead, the Ocean will be available to either purchase or lease online, while customers of the car-subscription service Onto will also have access to Fisker's all-electric SUV through the service.
When it comes to getting your Ocean cared for, the company's founder told us: "Either we pick up the car for service, or we'll do [it] mobile. So, you don't have to bring the car to service, we actually do it for you. We may either bring it to a service partner, or we bring it to our own larger service facility, which we will have outside of London." Meanwhile, Fisker Mobile Service will bring technicians directly to you and your car.
The Fisker Ocean is covered by a six-year/60,000-mile warranty and roadside assistance as standard, while the powertrain and battery gets a 10-year/100,000-mile guarantee. 
Future Fisker EV plans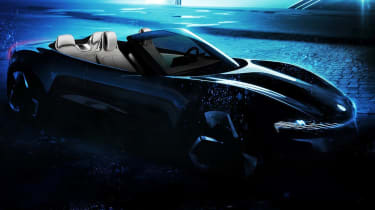 Fisker's follow-up to the Ocean will be a smaller electric crossover called the PEAR – an acronym for 'Personal Electric Automotive Revolution' – that's already in development. The PEAR will offer a range of up to 310 miles, rear and all-wheel-drive powertrains, and according to Fisker's CEO, could start from close to £25,000 when it arrives in 2024 – making it a strong rival for the MG4. The PEAR's underpinnings will also be used for another two models Fisker teased earlier in 2022, one of which we believe is an electric pickup truck.
Finally, Fisker has revealed it's working on a four-seat convertible GT car with a range of approximately 600 miles, currently called the Project Ronin (above). CEO Henrik Fisker shared on social media that the flagship Tesla Roadster rival will be capable of 0-60mph in close to two seconds – thanks to a combination of three electric motors – while offering space for four adults and their luggage.
Electric Renault 5: prices, 2024 launch date and teaser images of the MINI Cooper rival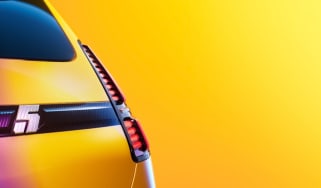 Electric Renault 5: prices, 2024 launch date and teaser images of the MINI Cooper rival
Smart #3 review: a compact coupe-SUV with Big Brother watching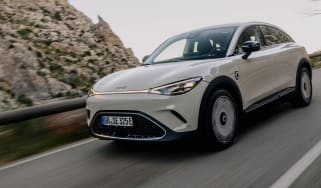 Smart #3 review: a compact coupe-SUV with Big Brother watching
New Fisker Ocean Sport washes up in the UK: £36k for a 288-mile range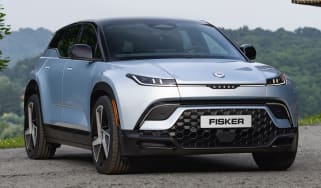 New Fisker Ocean Sport washes up in the UK: £36k for a 288-mile range
American EV startup Fisker has just launched its entry-level Ocean SUV in the UK, with a range of up to 288 miles
First contact: facelifted Kia EV6 will look even more like a UFO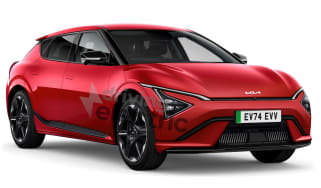 First contact: facelifted Kia EV6 will look even more like a UFO
Kia is readying an update for the EV6 crossover, which is set to include a new face and tech from the larger EV9
Big price cut: Electric Renault Megane prices slashed in time for Christmas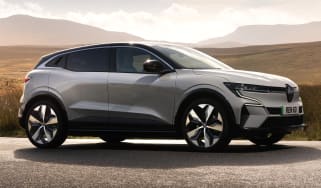 Big price cut: Electric Renault Megane prices slashed in time for Christmas
Renault Megane E-Tech gets a price drop of up to £3,500, bringing the starting price to just £34,495