Fisker Ocean electric SUV set for 2023 UK debut
The Fisker Ocean electric SUV will arrive in the UK in 2023, initially available exclusively through the Onto car-subscription service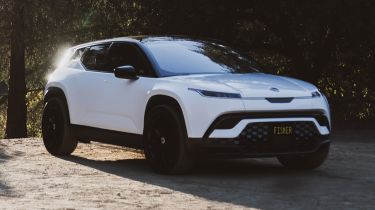 The Fisker Ocean will arrive in the UK in 2023, and will initially be available here exclusively through Onto, a car-subscription service. Onto customers will have exclusive access to 700 examples of the Fisker's all-electric SUV when it launches; production is expected to be begin late in 2022.
Rob Jolly, CEO of Onto, said of the new partnership: "We're thrilled to be partnering with Fisker to offer our customers even more choice when it comes to driving an electric car. Fisker's impressive goals for electrification, coupled with their reputation for always introducing the latest technology, match our own and we are excited to go on this journey with them."
The Fisker Ocean electric SUV made its public debut at the Consumer Electronics Show (CES) in Las Vegas back in 2020. Key features include a solar roof – which Fisker says will power the car for around 1,000 miles of driving in the course of a year – as well as recycled carpeting, 'eco-suede' upholstery, a vegan interior and reuse of rubber waste from tyre manufacturing in its construction.
That version of the 4.6-metre-long SUV featured 22-inch alloy wheels, and a pair of electric motors – one at the front and one at the rear – giving it four-wheel drive, suggesting a degree of off-road capability and ample towing capacity. Claimed range is 250 to 300 miles and the car also boasts wireless charging capability.
In place of a grille, the Fisker Ocean has a centrally mounted radar unit behind a glass panel on its nose, to support its driver-assistance and crash-avoidance systems. Inside, there's a large head-up display, along with a "unique, intuitive user interface" to control the car's systems. Another key feature of the Ocean is something Fisker calls 'California Mode', which lowers or slides aside nine glass windows or panels to open the entire cabin with one touch. This creates an open-air feeling, while still maintaining a full safety structure around the passengers.
Rather than appointing dealers, Fisker will sell the Ocean directly to consumers, in the mould of fellow US electric-car brand Tesla. Reservations opened in November 2019, with deposits of $250 being taken through the app or Fisker Automotive's website. The Ocean can be purchased outright starting from $37,499 (approximately £28,500 at the time of writing), but Fisker is also offering leasing options. These start from $379 (approximately £290) per month and can run for a month, eight months, 22 months or several years.
The brand says five different option packages are available to be ordered at launch, and these will be on display in Fisker 'experience centres' from some point in 2020.
Late in 2019, Fisker announced a partnership with Electrify America, a rapid-charging network that's set to have 35,000 charging points in operation across 800 stations in 45 US states by 2021. Electrify America's CCS chargers can deliver up to 350kW, with Fisker claiming a 200-mile top-up of the Ocean's 80kWh will take just 30 minutes.
Production of the Ocean is set to begin in late 2022, with deliveries to customers starting in 2023. In addition to the Ocean, Fisker is planning two more "mass-market" electric cars. It has said that its previously announced Fisker EMotion luxury saloon "will now be introduced to the market after an affordable model becomes available".
Top 10 best seven-seater electric and hybrid cars 2021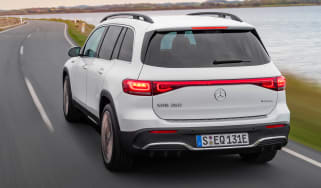 Top 10 best seven-seater electric and hybrid cars 2021
If the regular crop of electrified SUVs and family cars don't provide enough practicality for you, then take a closer look at the range of electric an…
Top 10 best luxury electric cars 2021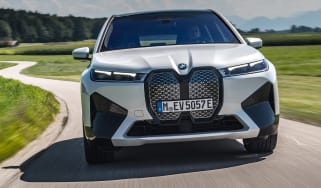 Top 10 best luxury electric cars 2021
From Audi to Tesla, here are our top picks of the most luxurious zero-emissions motoring options on the market right now
Electric car sales UK: Tesla Model 3 tops the charts in September 2021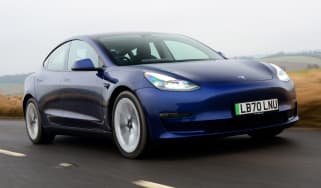 Electric car sales UK: Tesla Model 3 tops the charts in September 2021
The Tesla Model 3 was the best-selling car in the UK overall during September 2021, as the chip shortage continues to hit new vehicle supplies