Top 10 best used hybrid cars 2023
Our list of the very best used hybrid cars will help you to find an affordable and efficient car that's right for you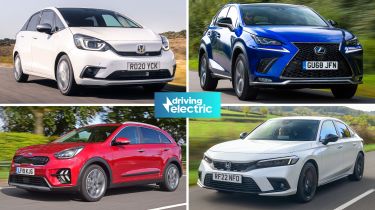 More and more people are looking to make the switch to electric cars, as pressure builds ahead of the UK government's proposed ban on conventional petrol and diesel-engined cars in 2030. But here at DrivingElectric, we are aware that EVs aren't right for everyone just yet; we're here to help you find the car that's right for you – electric or otherwise.
For some, that might mean switching to a hybrid. This may be especially appealing for those who cover lots of miles, or who don't have off-street parking to enable charging at home. One step on from this is a plug-in hybrid (PHEV) – a solution that to some might seem like a jack-of-all-trades, but to others, is the perfect stepping-stone to a full-EV.
Here, however, we're focusing on regular or full hybrid models that use a combustion engine (in most cases petrol-fuelled) to charge a small battery, which in turn powers a small electric motor. Benefits of this technology include impressive urban fuel efficiency, plus the ability to run for long distances without ever needing to plug in, which is one less thing to worry about.
More and more hybrid choices on the new-car market is good news for those looking for a used model – as the pool of secondhand examples is growing every day. So here is our list of the best used hybrid cars to buy in 2023:
Of course, we've also got a list of the best used plug-in hybrids, plus a rundown of the top used electric cars – and don't forget to follow DrivingElectric on Twitter, Facebook, Instagram and YouTube for the very latest news and reviews.
Ford Kuga Hybrid
The latest iteration of the Ford Kuga SUV is a practical choice that has been offered as a hybrid since 2020, so now they've started to appear on the used market. Entry-level ST-Line Edition trim offers lots of standard equipment, including a B&O sound system and an eight-inch infotainment screen with Apple CarPlay and Android Auto.
Opting for a used example with less than 15,000 miles on the clock, could net you a huge saving versus new. We found two-year-old ST-Line Edition cars for sale online for less than £27,000; ordering from the factory would set you back more than £38k. These cars get 19-inch alloys, a panoramic sunroof, heated seats and a heated steering wheel. Find a top-of-the-line Vignale and you'll get more driver-assistance technology, as well as a leather interior and head-up display, among other upgrades. 
Many hybrids can feel uninspiring to drive, but Ford has done a good job with the Kuga – it's still one of the best SUVs to drive, despite its sluggish CVT automatic transmission. 
Read our full Ford Kuga Hybrid review to find out more.
Honda Civic
The Civic is one of the newer models here, but some examples are already filtering through onto the used market. Honda has been dabbling with hybrid tech for some time now – see the excellent CR-V, and Jazz (below) – but the Civic is its best take to date.
Partnership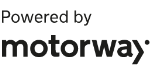 Need to sell your car?
Find your best offer from over 5,000+ dealers. It's that easy.
Its low centre of gravity and well-weighted steering mean it's fun to drive, while interior quality is vastly improved over the old car. It's still hugely practical too, with enough room for a family of four and all their belongings. Factor in the low running costs and the latest Civic is one of the best hatchbacks currently on sale.
As mentioned, it's still relatively new, so there aren't that many available secondhand, but at the time of writing there was still a handful available with low miles for less than £30,000. A new order would cost you almost £4k more.
Read our full Honda Civic review to find out more.
Honda Jazz
The Honda Jazz has been a solid supermini contender since it launched in 2001, but the most recent generation raises its game with its hybrid-only engine range. In fact, Honda's e:HEV powertrain is fairly sophisticated for a car in this class, and does little to dent the Jazz's appeal as a practical urban runaround. Used examples now start from around £17,000 which is a saving of around £4k against a brand-new one.
The latest Jazz is also available as an SUV-styled variant called the Crosstar, with slightly more durable water-resistant upholstery and tougher exterior styling cues. Used examples of the Crosstar start from around £21,000, offering a more significant saving off the list price, which starts from almost £26k. If you're on a more modest budget, it's worth noting that some previous generations of the Jazz were also offered with hybrid power. 
Read our full Honda Jazz review to find out more.
Hyundai Tucson 
Hyundai has come a long way in recent times, and the Tucson is proof of that. It's a fantastic family SUV, whichever version you go for, but the Hybrid is our pick of the bunch; comfortable, refined and offering strong fuel economy, plus a super practical interior with room for the whole family.
Granted, the latest Tucson is still quite new, so if you want broader choice on the used-car market then the Honda CR-V Hybrid might be a better bet. Yet, even at two years old, there are plenty of Tucsons to choose from; prices start from less than £25,000 for a mild-hybrid model, but we'd go for the full hybrid. Around £27k will get you an 18-month-old SE Connect car with 17,000 miles on the clock, but given all Hyundais get a five-year, unlimited-mileage warranty from new, you've little to worry about buying secondhand. 
Read our full Hyundai Tucson review to find out more.
Kia Niro
The Kia Niro was one of the first SUVs to use hybrid power, and while the latest version improves on the original formula in near-enough every area, there's still plenty to like about the original. Comfortable, efficient and roomy enough to work well as a family car, it has the ability to slash your motoring bills significantly – especially if you're coming from a thirsty petrol or diesel model. 
On sale since 2016, we'd recommend buying as new as possible. Doing so means there's a good chance you'll be able to find one with some of the original manufacturer warranty still intact; every Niro came with a seven-year, 100,000-mile warranty, giving you peace of mind to buy used.
Even three-year-old examples can be had for well under £20,000, while early models – or those with higher mileages – are trading hands for half that. 
Read our full Kia Niro Mk1 review to find out more.
Lexus NX 300h
Like the Kia Niro (above) the Lexus NX is a car that has been recently replaced. But that only means there are fantastic deals to be had on the old version.
The NX is an upmarket family SUV that uses Toyota-sourced hybrid technology to great effect. Used Lexus models have a reputation for reliability, so despite their affordable prices, you can feel safe in buying one of these relaxing, high-quality cars. Early models with big miles can cost as little as £16,000, though raising your budget gets you a much newer car with a longer list of kit.
The NX 300h (the new model is badged NX 350h) uses a 2.5-litre petrol engine with an economy-focused tune, plus an electric motor to boost efficiency. It's great for city traffic, and while the NX isn't all that much fun to drive, it's comfortable and the interior is well-made.  Furthermore, if it's been serviced once a year, it should still be covered by the brand's excellent warranty scheme. 
Read our full first-generation Lexus NX review here.
Renault Captur E-TECH Hybrid
The latest Renault Captur has been available with a wide range of powertrains for a while now, one of which is the E-Tech full hybrid. The hybrid Captur is based on the Renault Clio hatchback, with which it shares this powertrain. The Captur sits higher up than the Clio and has tougher looks plus a little more interior space – although some of this space is lost to make room for the batteries in the hybrid version.
The Captur E-Tech uses more than just electric power to make it as fuel-efficient as possible, such as the ability to coast with its engine off at cruising speed. It's also a comfortable car to ride in, with a good-quality interior. There aren't too many used options on the market yet, as the car only came out in 2021, but manufacturer-approved used examples start from just under £23,000 with around 20k miles – a couple of thousand less than a brand-new equivalent. 
Read our full Renault Captur E-Tech Hybrid review to find out more.
Toyota Prius
The Toyota Prius is, for many, the original hybrid and still the first one that comes to mind when you mention the word. Having been around in one form or another for over two decades, there is plenty of choice on the used market, but it's the most recent fourth-generation car that makes the most sense as a second-hand buy. On sale since 2016, there are a huge number of cars available at a wide range of price points.
Prices range from around £13,000 for early cars with reasonably high mileage, rising steadily for newer models in better condition. We wouldn't discount a well-used Prius, however, as the 1.8-litre petrol-electric powertrain is all but bullet-proof, with a really strong reliability record – part of the reason they're so popular with private-hire taxi drivers. The current Prius is incredibly comfortable, good to drive and highly efficient, too. 
Read our full Toyota Prius review to find out more.
Toyota RAV4
There's a very good reason why we've put three Toyotas on our list of the best used hybrid cars. In truth, we could've populated almost the entire top 10 using just Toyota (and sister brand Lexus) models – the maker's investment in petrol-electric technology is second to none and the cars really are among the very best in the business.
The Toyota RAV4 offers all the benefits of the Prius – low running costs, a comfortable, easy drive and excellent refinement – in a more stylish, more practical SUV body. Few family cars are as easy to live with, which is why residual values are strong; even near-four-year-old models with over 100,000 miles on the clock trade hands for £20,000 or more.
And yet – like the Prius – high miles shouldn't necessarily be a red flag. These cars are incredibly reliable, and Toyota as a brand always performs strongly in our annual Driver Power owner satisfaction survey. That said, if you buy a lower-mileage car you can top up the RAV4's already-generous five-year warranty up to 10 years/100,000 miles simply by having your car serviced at a main dealer. 
Read our full Toyota RAV4 review to find out more.
Toyota Yaris
If you thought hybrid technology was the reserve of big SUVs or saloon cars, think again. Toyota has been fitting its petrol-electric powertrains to the Yaris supermini for years now, and the most recent iteration is better than ever.
That's important to note, actually. We'd struggle to recommend the previous-generation Toyota Yaris; the powertrain is sluggish and the gearbox has a tendency to whine when you're in a hurry. The newer car (2020-onwards) is much more refined, and can happily manage longer journeys when the need arises.
Almost everything we've said about the Prius and RAV4 – regarding reliability, at least – applies to the Yaris too, so don't be put off by higher-mileage models. We found a three-year-old 20-plate car with 68,000 miles for £16,500, but £18-20k should get you something with less than 20,000 miles – and plenty of the manufacturer warranty still intact. 
First contact: facelifted Kia EV6 will look even more like a UFO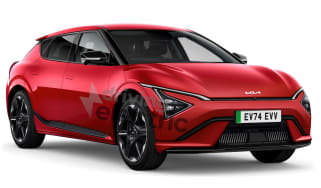 First contact: facelifted Kia EV6 will look even more like a UFO
First contact: facelifted Kia EV6 will look even more like a UFO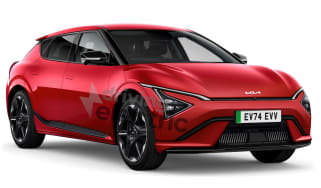 First contact: facelifted Kia EV6 will look even more like a UFO
Kia is readying an update for the EV6 crossover, which is set to include a new face and tech from the larger EV9
Electric Renault Twingo revealed as £17k rival to Citroen e-C3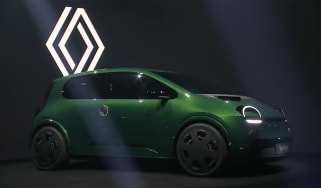 Electric Renault Twingo revealed as £17k rival to Citroen e-C3
Renault has unveiled its smallest EV yet; a sub £20k city car with a claimed high level of efficiency
New Fisker Ocean Sport washes up in the UK: £36k for a 288-mile range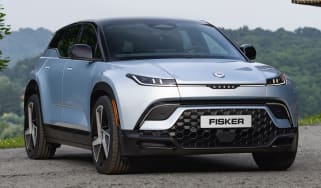 New Fisker Ocean Sport washes up in the UK: £36k for a 288-mile range
American EV startup Fisker has just launched its entry-level Ocean SUV in the UK, with a range of up to 288 miles