Vauxhall Astra Electric review: hatchback icon struggles to keep pace in the EV age
The Vauxhall Astra Electric looks and feels almost identical the the petrol-powered model… until you look at the price
Pros
Sharp design
Tidy handling
Smooth powertrain
Cons
Clunky infotainment system
No one-pedal driving
Expensive
| Car type | Range | Wallbox charge time | Rapid charge time |
| --- | --- | --- | --- |
| Electric | 258 miles | 8hrs (0-100%, 7.4kW) | 26mins (20-80%, 100kW) |
Vauxhall Astra Electric verdict
The Vauxhall Astra Electric is, quite fittingly, the Vauxhall Astra of the electric family car world: a well-rounded choice that doesn't really stand out in any particular area. It looks good, drives well and has an electric range that should be sufficient for the majority of buyers. Like the regular Astra, the Electric's Pure Panel infotainment system is a bit difficult to use and there are some cheaper plastics in the cabin, but we like the generous amount of standard equipment on offer. If you're a company car driver who can turn something of a blind eye to its lofty asking price, the Astra Electric is certainly worth putting on your shortlist if you're after an EV that feels very similar to a traditional petrol car.
Details, specs and alternatives
It's fair to say Vauxhall's seen some decent success with its first two electric cars, with the Corsa Electric and Mokka Electric being amongst the best-selling EVs in the UK. Now, there's a third entry into the lineup, in the form of the Vauxhall Astra Electric: a zero-emissions version of the long-running Astra family car.
Available as a hatchback or a Sports Tourer estate, the Vauxhall Astra Electric utilises some of the same running gear as the smaller, facelifted Vauxhall Corsa Electric. The Astra gets that car's 154bhp electric motor, mated to a 51kWh (usable) battery for an electric range of up to 258 miles. Also like the Corsa, 100kW rapid charging comes as standard.
With only one powertrain setup available, the biggest decision facing buyers (other than choosing a colour, perhaps) is which of the three trim levels to choose from. Despite there now being an entry-level Design model to choose from, even this starts from around £38,000 – staggering, given the petrol-powered Astra costs around £10k less.
At least it comes with a decent level of standard kit; all Astra Electric examples get auto-dipping LED headlights, air conditioning, dual 10-inch infotainment screens with sat-nav, Apple CarPlay and Android Auto, plus front-and-rear parking sensors.
Step up to the mid-spec GS Line and you get a sportier bodykit, as well as heated front seats, dual-zone climate control and a host of driver aids including adaptive cruise control and a 360-degree camera system.
Finally, there's the range-topping Vauxhall Astra Electric Ultimate which costs over £43,000 – roughly £3,000 more than a Tesla Model 3. This does boast a panoramic sunroof, pixel-LED headlights and sporty Alcantara suede upholstery, but regardless, we don't think it's worth the lofty asking price.
Range, battery size & charging
| Range | Wallbox charge time | Rapid charge time |
| --- | --- | --- |
| 258 miles | 8hrs (0-100%, 7.4kW) | 26mins (20-80%, 100kW) |
As mentioned above, the Astra Electric packs a 51kWh battery to provide a range of up to 258 miles on the combined WLTP tests. Compare this to the Peugeot E-308 which uses the same running gear and is only capable of 267 miles, and this looks a little disappointing. Things get worse when you look at the rest of the competition, though, as a Volkswagen ID.3 can officially manage 265 miles before needing to be plugged-in, while a base Tesla Model 3 Rear-Wheel Drive is capable of up to 344 miles on the official tests, provided you stick with the smaller 18-inch wheels.
Partnership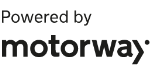 Need to sell your car?
Find your best offer from over 5,000+ dealers. It's that easy.
At least Vauxhall's claims are pretty accurate; during our time with the Astra Electric, we managed to return around 240 miles on a charge without breaking a sweat, which isn't too far off that 258-mile maximum. A heat pump is fitted as standard to all Vauxhall Astra Electric models – not something that can be said for all rivals – which should help maintain efficiency during the colder months.
Vauxhall says you'll be able to charge the Astra Electric at a 100kW public rapid charger from 20-80% in just 26 minutes; while rivals do offer faster charging speeds, the difference in top-up times is minimal. If you're one of the few to have a home with three-phase electrics, the Astra is capable of AC charging at speeds of up to 11kW, for a full charge in around 5hrs 45mins. 
Most people, however, will have to make do with the 7kW charging speeds possible at a regular home wallbox, with the same full charge taking around eight hours. In a pinch you can always use a regular three-pin plug to charge the Astra Electric, but prepare to be waiting around as this'll take 19 hours to charge the car to 100%.
Running costs & insurance
The Vauxhall Astra has long been an affordable family car for the masses, something that's not the case for the Astra Electric. Starting at around £38,000, the Astra is more expensive than almost all of its key competitors, including the Kia Niro EV and Renault Megane E-Tech. It shouldn't cost all too much to insure, though, with all models sitting in the relatively low group 26.
Thankfully, like all electric cars, the plug-in Astra is exempt from road tax (VED) until 2025 and also escapes being charged for entering London's Congestion Charge and Ultra-Low Emissions Zones. Company car drivers will be especially intrigued by the Astra Electric due to its ultra-low 2% Benefit-in-Kind rating – buyers could be paying as little as £151 per year in company car tax by choosing the electric Vauxhall.
Performance, motor & drive
| 0-62mph | Top speed | Driven wheels | Power |
| --- | --- | --- | --- |
| 9.2s | 106mph | Front | 152bhp |
Thanks to cars like the Tesla Model S Plaid and Porsche Taycan, electric cars have garnered a reputation for offering neck-snapping acceleration. While the Vauxhall Astra Electric still offers the same instant torque delivery as those cars, it's much more relaxed at gathering speed, reaching 62mph in a leisurely 9.2 seconds. This makes it slower than many of its key competitors and not quite as capable for swift motorway overtakes. There's a strange delay whenever you floor the accelerator, too. Although the car does ultimately feel pretty zippy at lower speeds, making the performance more than sufficient for pootling around town.
The petrol-powered Vauxhall Astra was already one of the better cars to drive in its class and with the Electric weighing almost 100kg less than the equivalent Cupra Born, it's certainly the case here, too. While its front-wheel-drive setup may not be as inherently sporty as the Cupra's – or even the MG4's – the Vauxhall Astra Electric boasts sharp and responsive steering, tucking-into corners nicely on a twisty road. 
We've always found the Astra a little firm and this is still the case with the Electric. That doesn't mean it's in any way uncomfortable, however; even on our test car's 18-inch alloys, the ride is smooth and perfectly palatable on longer stints.
Many EVs have a 'one-pedal' driving mode, which utilises the regenerative braking system in order to slow the car down when you take your foot off the accelerator, subsequently feeding power back into the battery. The Astra Electric has a 'B-mode' which does this to an extent, although unlike the Nissan Leaf, it won't bring the car to a complete halt, which could be a disappointment for some. The brakes themselves can be a little difficult to modulate, too, feeling spongy at first and then overly grabby whenever you press the pedal harder.
Interior, dashboard & infotainment
The interior of the Vauxhall Astra Electric is virtually identical to the petrol model's, meaning it's got a clean and modern design, but it's let down by some questionable material choices. Some of the trim on the dashboard and door panels feel a bit low-rent, which is passable in the £27k petrol Astra, but a bit more of a problem in a car that can easily cost upwards of £40k.
More of an issue is the Astra's 'IntelliLink' infotainment system; mounted in what Vauxhall dubs a 'Pure Panel' setup, this comprises dual 10-inch screens and comes as standard with sat nav, Apple CarPlay and Android Auto on all Astra Electric models.
You'll probably want to use one of the latter as Vauxhall's software can be a bit of a pain to use; while it's not the most laggy, the touchscreen can sometimes think you're selecting something when you're actually trying to swipe to the next screen. It's also annoying that the home screen is largely taken up by the settings for your climate controls as these don't get a separate display for themselves – although we do have to give credit where it's due, as at least there are some physical toggle switches to make temperature adjustments.
We also feel that, depending on your driving position, the screens and controls can appear a little far away. The 10-inch instrument cluster, while offering sharp and clear graphics, hasn't got much in the way of configurability. Thankfully, it can display sat nav maps, unlike the set-up in the Kia Niro EV.
Boot space, seating & practicality
| Length | Width | Height | Boot volume (seats up/down) |
| --- | --- | --- | --- |
| 4,374mm | 1,860mm | 1,441mm | 352/1,268 litres |
One of the biggest drawbacks of converting a traditional petrol car to electric power is that sometimes automotive designers have to sacrifice a bit of interior and/or storage space in order to house the necessary components. The Astra Electric is a key example of this as its 352-litre boot is almost 100 litres smaller than its petrol counterpart. This is roughly the same as what you'd get in an MG4, though, with there being enough space to fit one large suitcase or a couple of cabin bags.
The Electric's back seats are virtually the same in terms of comfort and space as the regular Astra; there's sufficient room for two adults to sit in there comfortably, with plenty of headroom and sufficient legroom. Unlike many made-for-purpose EVs, the Astra Electric still has a large hump in the floor which makes sitting three abreast a bit difficult.
Those worried about the lack of space should check out the Astra Sports Tourer estate which has a larger 516-litre boot and a longer wheelbase (the distance between the front and rear wheels) for added legroom in the back.
Reliability & safety rating
The Vauxhall Astra Electric is built on tried-and-tested underpinnings, so should, in theory, be reliable and easy to maintain. The latest-generation Astra was too new to feature in our 2023 Driver Power customer satisfaction survey, although the old seventh-generation model managed to muster a respectable 54th-place finish out of the top 75 cars. 
What we can say at this stage, however, is that the Vauxhall Astra Electric should be pretty safe. The petrol car was tested by Euro NCAP in 2022 and was awarded a four-star safety rating, with strong scores for adult and child occupant protection. All Astra Electrics come as standard with a plethora of safety kit including autonomous emergency braking (AEB), lane-keep assist, rear-cross traffic alert, adaptive cruise control and a 360-degree camera system.
Click here to see why you can trust DrivingElectric reviews.