Dacia Spring review
The cheap-as-chips Dacia Spring opens up electric motoring to people who hadn't previously considered an EV
Pros
Cheap
Big boot
Reasonable range
Cons
Interior quality
Refinement
Rapid charging costs extra
| Car type | Range | Wallbox charge time | Rapid charge time |
| --- | --- | --- | --- |
| Electric | 137-143 miles | 5hrs (0-100%, 7.4kW) | <60 mins (10-80%, 30kW) |
Dacia Spring verdict
With a proposed starting price of less than £20,000, the Dacia Spring is set to take the UK electric car market by storm when it goes on sale in 2024. This alone cements its value credentials, though a raft of accomplished used rivals – like the Peugeot e-208 and Vauxhall Corsa Electric – could soon pull its bargain billing into doubt. The Spring offers good range, a big boot and a surprising level of technology and equipment, but it feels cheap, and the underwhelming driving experience means that while it's capable of longer journeys, it's unlikely you'll want to venture too far. Dacia promises that UK cars will be "enhanced by several significant improvements in design and equipment" – so until we know exactly what that involves, our definitive verdict must wait.
Details, specs and alternatives
The Dacia Spring heralds a new dawn for cheap electric cars. Confirmed for sale in the UK from mid-2024, the EV city car is expected to cost less than £20,000 – undercutting other mainstream rivals like the BYD Dolphin (from £25,490) and MG4 (from £26,995). Compromised quadricycles like the Citroen Ami start from under £10k, but have restricted performance and limited range.
Speaking of range, despite a relatively small 26.8kWh battery, every Dacia Spring can officially do between 137 and 143 miles on a charge. Topping up is quick and easy via a home wallbox (taking roughly five hours) though DC rapid charging is an optional extra in markets such as France and Germany. It's not yet clear if this feature will be standard when UK cars arrive in due course.
Despite its budget billing, the Spring won't be the cheapest Dacia you can buy – some of the maker's petrol superminis and SUVs cost less. Size-wise, however, this is the entry point into the Dacia range, aimed at people considering a small urban runaround or second car. The manufacturer has no further electric vehicles planned at this stage, though parent company Renault has been selling the likeable ZOE EV for over a decade.
Given its price, the Spring is likely to attract customers who've not yet owned an electric vehicle. However, the timing of its introduction means there are plenty of used EVs now available for similar money. Models like the Peugeot e-208, Vauxhall Corsa Electric and Hyundai Kona Electric all offer good real-world range and can be had for less than the predicted base price of the Dacia Spring.
As the car isn't on sale in the UK yet, prices and specs haven't been revealed. However, a few versions have been offered in Europe since 2021 – both with the same battery, plus a choice of 44bhp and 64bhp motors. We've only driven the more powerful '65' model thus far, though it's worth noting that there is no guarantee which variants will be offered here from 2024.
Range, battery size & charging
| Model | Range | Wallbox charge time | Rapid charge time |
| --- | --- | --- | --- |
| 45 | 143 miles | 5hrs (0-100%, 7.4kW) | <60 mins (10-80%, 30kW) |
| 65 | 137 miles | 5hrs (0-100%, 7.4kW) | <60 mins (10-80%, 30kW) |
As with so many electric cars, quoted range depends on exactly which version and specification you go for. While the UK trim structure hasn't been confirmed, European cars can officially manage up to 143 miles in normal driving, or around 30% more if you restrict your movements to the city streets.
Partnership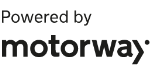 Need to sell your car?
Find your best offer from over 5,000+ dealers. It's that easy.
Given how light (sub-1,000kg) the Spring is, efficiency is strong. We easily saw more than 4 miles per kWh during our test, though that comes with a word of warning; performance isn't exactly sprightly, and trying to extract every ounce of power will undoubtedly harm your projected range. Take things easy, however, and the Spring is not only cheap to buy, but cheap to run, too.
Having such a small battery also means the Spring is pretty quick to charge. A full top-up from a 7kW home wallbox will take around five hours, and even on a standard three-pin domestic socket, you should see almost a full charge overnight. 
Again, UK specs will be confirmed in due course, but in Europe, 30kW rapid charging is a €600-800 (£515-690) option. Tick this box and you'll be able to replenish the Spring's cells from 10-80% in just under an hour. It'll likely improve future residual values, too.
Running costs & insurance
So far, Dacia has only told us the Spring will come to the UK in late 2024; no further details on the line-up have been announced. However, given the car's budget billing, we'd hope things like insurance and running costs would be reasonable.
Again, we'll need to wait for exact details on warranty cover, but all existing Dacia models sold in the UK come with a three-year, 60,000-mile guarantee. We suspect the battery and electric drivetrain will be covered separately – possibly for up to eight years.
Performance, motor & drive
| Model | 0-62mph | Top speed | Driven wheels | Power |
| --- | --- | --- | --- | --- |
| 45 | 19.1s | 78mph | Front | 44bhp |
| 65 | 13.7s | 78mph | Front | 64bhp |
Providing you're not in a hurry, the Dacia Spring is a perfectly acceptable way of getting from A to B. We've only driven the more powerful '65' variant, but even that won't set the seat of your pants on fire; with 64bhp, 0-62mph takes 13.7 seconds.
And yet that's the difference between the Spring and something like a Citroen Ami. This is a fully-fledged and remarkably usable electric car – with no restrictive top speed or lifestyle-limiting rules on where you can or can't drive. Admittedly, this is an EV best suited to the city streets, but occasional motorway journeys are possible.
As with all electric cars, because you've got all the power and torque in an instant, the Dacia doesn't feel all that slow. If you're trying to make swift progress away from junctions or traffic lights you will find your right foot pushing past the false stop on the accelerator pedal, which gives the car a little extra oomph, but overall the Spring feels swift enough most of the time. We suspect the base '45' model will be achingly slow, though, so if that ends up coming to the UK, we think it's best to avoid it.
Dacia reckons the average distance a Spring drives in a day is about 20 miles, and ultimately, you're not going to want to do a whole lot more. The nippy motor is one thing, but the slow steering and unwieldy handling is another. The compact dimensions and good visibility make it well-suited to the city, but the seemingly high centre of gravity means it leans a lot in corners and can get blown about on motorways and faster roads.
It's incredibly noisy, too. There are a few areas where it's obvious corners have been cut (or costs have been saved) and the complete lack of sound deadening is one of them. Even on start-up you can hear the air conditioning compressor whirring away, while on the road there is plenty of wind and road noise. At a steady 60mph, communicating with your passenger requires raised voices.
If you're covering any kind of a distance on a regular basis then a used EV like a Vauxhall Corsa or Fiat 500 might be a better bet…
Interior, dashboard & infotainment
It'd be unfair to suggest the Dacia Spring is completely lacking when it comes to creature comforts. Yes it's noisy at speed, but the cabin is perfectly serviceable – with our top-spec test car getting a touchscreen infotainment display with navigation, Apple CarPlay and Android Auto. It's currently unclear whether this will be an optional extra on UK cars.
Quality is questionable in places, with some seriously hard plastics and scratchy trim on the doors and dashboard – even the steering wheel is made from rubber, rather than being covered in any kind of stitched synthetic material. But given the starting price, it's easy to forgive these failings; for all its faults, the Spring is likely to stand up well to daily life.
Otherwise, the Dacia's driver's seat is a pretty sparse place to sit. There is absolutely no adjustment for the steering wheel, which makes it difficult to get comfortable. The car's dinky dimensions mean that shoulder and elbow room is restricted too, so you inevitably end up driving with your arm on the window frame – fine in summer, but less desirable when the weather takes a turn for the worse.
Boot space, seating & practicality
| Length | Width | Height | Boot space (seats up/down) |
| --- | --- | --- | --- |
| 3,734mm | 1,770mm | 1,516mm | 290/1,100 litres |
Practicality is pretty good for a car that measures just 3.7m nose-to-tail. That's shorter than a MINI Electric – for something with five doors and a big boot.
Dacia claims a 290-litre boot on European cars, and it's certainly a usable space. There's a high load lip and nowhere specific to store the charging cables, however – so if you want to take them with you they'll need to sit alongside your luggage.
The five-door body will be useful for anyone carrying passengers on a regular basis, though the doors themselves don't open especially wide and room in the back is restricted. It'll be fine for kids, and there are ISOFIX mountings for child seats, but adults will struggle for both head and leg room.
Reliability & safety rating
Being a brand-new car never sold before in the UK, we've no specific reliability data to hand. However, its relative simplicity should stand the Spring in good stead – electric cars have fewer moving parts, with no oily bits to go wrong.
That said, Dacia doesn't enjoy the strongest reputation with owners of its petrol and diesel models. The maker finished 26th (out of 32 manufacturers) in the 2023 Driver Power satisfaction survey – with customers criticising areas such as road handling, style and quality. Reliability issues affected around a quarter of respondents in the first year, too. On the flipside, Dacia owners praised their cars' running costs, as well as the balance between physical buttons and touchscreen controls.
Safety isn't an area where you want to compromise – even at sub-£20k. But this could be a big area of concern for potential Spring customers, with the electric city car gaining just one star (out of five) in independent crash tests performed by Euro NCAP in 2021.
The car was awarded a score of 49% for adult occupant protection, 56% for child occupant protection, 39% for vulnerable road users and 32% in the safety assist category. The tests are continually becoming more stringent, but for comparison, the Peugeot 208 was awarded four stars in 2019, with stronger ratings in every category. 
Also, with all that being said, it's almost certain the Dacia Spring offers more protection in a crash than, say, a Citroen Ami, with that car's plastic construction offering all the structural rigidity of a lunchbox.