Fiat Centoventi: 'electric Panda' confirmed for production
A production version of Fiat's Panda-inspired electric concept car is in the works; set to join new 500 in the range
Fiat has confirmed that its Centoventi concept, a reimagined all-electric Fiat Panda supermini for the 21st century, is going into production. The car was originally shown at the 2019 Geneva Motor Show. The new car will sit alongside the recently released electric-only Fiat 500 in a revised line-up of the Italian manufacturer's smallest cars.
Speaking to our sister title Auto Express, Fiat's global president Oliver Francois confirmed that development of the new car is underway. "At Geneva last year, we showed our other EV car, our urban baby, we are still working on it – it was not just a flash in the pan." Francois said.
"It's another approach to full electric. So I think we have a bright future in the full-electric approach to city cars, through the 500 and through the more non-traditional approach with this minimalist, lower-priced Centoventi that's very Panda-inspired."
Fiat Centoventi concept car
'Centoventi' is Italian for '120', and the concept was intended to mark Fiat's 120th anniversary. When it was unveiled in March 2019, Fiat said that the car "perfectly expresses the brand's idea of electric mass mobility in the near future" and was intended to 'democratise' electric motoring.
A modular battery system allows owners to extend the Centoventi's range as needed. As standard, the battery gives a range of just over 60 miles, for city use. If a longer journey is planned, up to three additional batteries can be added (either purchased or hired temporarily) boosting range to a maximum of over 300 miles. A sliding rail allows the batteries to be fitted or removed quickly at a service centre.
Fiat says the Centoventi's design ensures its weight distribution and handling won't be adversely affected when carrying the extra batteries. The car's charging socket also incorporates a cable reel, so the cable doesn't have to be stored in a bag in the boot. Exact battery capacity, charging time and power output figures for the Centeventi have yet to be disclosed.
Customisation
Fiat describes the Centoventi as a 'blank canvas' and says it can be customised to owners' tastes – either at the time of purchase or at any point during ownership. The customisation programme is called '4U', which refers to a choice of four different roofs, four different bumpers, four different wheel choices and four external wraps.
As standard, the car will come in a single metal-grey colour. Different colours can then be applied by a dealership as a temporary wrap, which can be removed or changed when desired. For the roof, customers can choose between a polycarbonate panel, a canvas soft top, an integrated cargo box or an integrated solar panel for on-the-go charging.
There'll also be a range of 120 different accessories available on the launch of the production version. Fiat says that six of these (bumpers, roof, livery, instrument cluster, batteries and digital tailgate) will require a dealership visit for fitting, but the other 114 (including the sound system, the dashboard and door storage compartments and seat cushions) will be available to buy online and could be fitted by the customer at home.
Partnership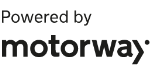 Need to sell your car?
Find your best offer from over 5,000+ dealers. It's that easy.
Fiat even says that some "simply structured" accessories, such as a cup-holder or document holder, could be made with a 3D printer in an owner's home, at a dealership or at a specialist printing shop. As Fiat puts it: "Owners no longer have to wait for new special editions or facelifts, as they can 'change' their cars on any day they like".
Interior
The Centoventi accommodates four people inside its reconfigurable cabin. A 'plug and play' approach sees small holes built into the dashboard; these allow a multitude of additional components and accessories to be fitted using an interlocking mounting system that Fiat compares to Lego bricks.
In addition, the car's flat door panels can be fitted with storage pockets, bottle holders and speakers as and when required, while the cushions and head restraints on the seats can also be chopped and changed. Two options are offered for the instruments: either a docking station for a smartphone (working in combination with a 10-inch screen) or a more familiar digital dial panel, with a 20-inch screen, incorporating displays for blind-spot monitoring, sat-nav directions and charging status.