Osprey opens London electric-car charging hub
The new Croydon location features six charging points capable of speeds up to 175kW and is one of 150 new sites Osprey plans to open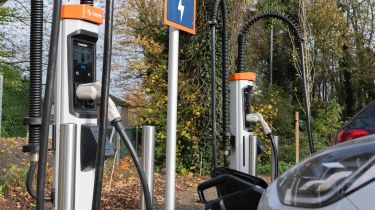 The Osprey (formerly known as Engenie) electric-car charging network has opened its first rapid-charging hub in London, as part of a major expansion plan that includes the construction of 150 new high-powered charging hubs around the UK.
Located in Purley Cross Retail Park, Croydon, the site features six rapid-charging points capable of speeds between 75 and 175kW. Plug in an electric car that can be topped up at 175kW or faster, and you'll add up to 100 miles of range in just 10 minutes.
The Croydon hub is the second of the 150 Osprey plans to open, following the first in Wolverhampton (pictured below) that went live in November 2021. Both are part of a £75 million project that'll see up to 12 150-175kW chargers installed at each of the planned locations, eventually totalling 1,500 individual units.
Construction is already underway at a further eight sites in Banbury (on the M40), Suffolk (on the A14), Essex (on the A127), Glasgow (on the M8), East Lothian (on the A1), Birmingham (on the M6), Crewe (on the A534) and Brackley (on the A43). The full complement of 150 hubs is set to take four years to finish.
Commenting on the opening, Ian Johnston, CEO of Osprey Charging, said: "Our new hub in Croydon – one of the most powerful of its kind in the city – will give current and future EV drivers in London access to reliable and convenient charging. Our nationwide hubs rollout will see large-scale charging infrastructure deployed rapidly, at the scale required to serve the mass market of EV drivers hitting Britain's roads in the coming years."
According to Osprey, all of the 150 planned locations will be "conveniently located on A-roads and motorways, near food and drink amenities". Sites in the first batch are adjacent to major retailers, including Costa Coffee, Lidl, Aldi, Pizza Hut, KFC and Curry's PC World.
The Wolverhampton site was the first in the UK to use charger optimisation technology from Kempower, with the rest of the Osprey sites soon following suit. The company says this technology will allow "every vehicle to charge at its maximum rate throughout its entire charging cycle, without impacting other vehicles". It does this by optimising grid connections, meaning more chargers can be installed per site than traditional chargers, without a need for more power.
DrivingElectric Awards 2024: the winners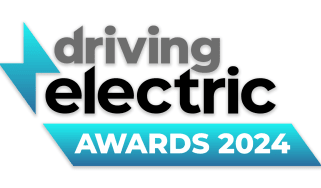 DrivingElectric Awards 2024: the winners
We celebrate the very best products in the EV world
Tesla Cybertruck: pricing and specs for Elon Musk's electric pickup truck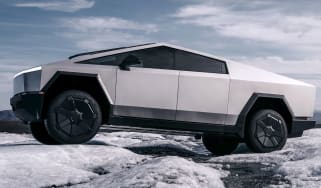 Tesla Cybertruck: pricing and specs for Elon Musk's electric pickup truck
The Tesla pickup truck is now on sale, with a range of up to 340 miles and a starting price of just over $60,000
MINI Cooper Electric: pricing and specs for British-built electric supermini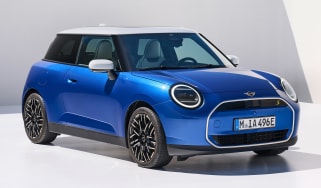 MINI Cooper Electric: pricing and specs for British-built electric supermini
MINI's latest electric hatchback introduces a revolutionary interior design, as well as larger batteries to provide a 250-mile range