What is a CCS charger?
We explain what a CCS electric-car rapid charger is, where to find one, and how to use them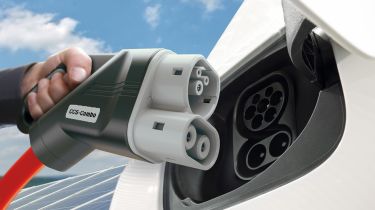 It's a common myth that all electric vehicles come with different plug sockets, when in reality, almost all models sold in the UK and Europe are now fitted with CCS charging ports as standard. The CCS port consists of a nine-pin input that's split into two sections; the upper, seven-pin section is also where you plug in a Type 2 cable for slower charging via a home wallbox or other AC charger.
In other markets the plug is slightly different. In the USA, the upper section consists of a smaller, circular plug with just five pins. This shouldn't be an issue for British buyers though; no matter if the car is built abroad, manufacturers fit the correct socket during assembly depending on where the car is being sold.
You don't need to buy a cable in order to connect your car to a CCS charger. CCS chargers, which are typically found in motorway service stations, petrol forecourts and dedicated charging hubs, all have the cable wired into the station itself. All you need to do is turn up, sort your payment and plug in.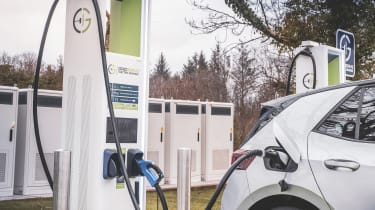 CCS charging is normally only for DC rapid charging of 50kW or more, though less powerful chargers do exist. The two larger, lower pins on the plug enable the Direct Current connection that forces more electricity into your batteries in less time. Some sites now offer charging at 350kW or more, though the current crop of electric cars all top out at less than 300kW; a Porsche Taycan has a maximum peak charging speed of 270kW, allowing for a 10-80% top-up in less than 20 minutes.
It's worth checking which CCS rapid charger you're likely to be using on your journey, since some charge providers currently require you to sign up via an app or website. Doing so in advance can save a lot of hassle.
Where can I find a CCS rapid charger?
There are thousands of rapid chargers dotted all over the country, from Land's End to John O'Groats, and everywhere in between. While it's becoming increasingly common to simply find them at motorway service stations or on petrol station forecourts, there are ways of seeking them out, and even seeing whether they are operational or occupied before you arrive.
Services like Zap-Map, as well as charge-operator aggregators like Bonnet, have the locations of public rapid chargers built-in, and can be accessed free of charge via the corresponding smartphone apps. You can even filter by speed or type – narrowing your search down to specific networks or sockets as you prefer.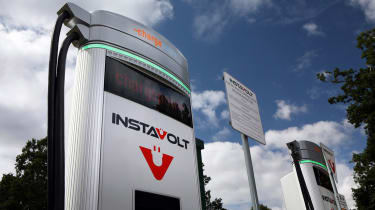 It's always worth checking the feedback scores and owner ratings for individual chargers, as that can give you an idea of whether a charge point is faulty, or not operating as it should. For example, some might advertise 150kW charging speeds, but real-world owners may struggle to achieve more than 50kW – even from a low state of charge (SoC). 
Our annual Driver Power satisfaction survey now also includes charge point operators, allowing you to see which are regarded as reliable, and which you should avoid.
How do I use a CCS rapid charger?
It's becoming increasingly easy to use a CCS rapid charger. Almost all of them now offer contactless payment, which means you simply tap your credit or debit card, follow the instructions on screen and plug in the cable provided, before letting the car do the rest.
Partnership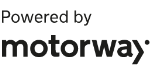 Need to sell your car?
Find your best offer from over 5,000+ dealers. It's that easy.
Others require apps, and even those that don't sometimes offer cheaper or more convenient charging if you're signed up to the relevant network. Being logged in and initiating a charge via the charge operator's app also gives you access to real-time charging information, and can give you receipts once you're finished.
Electric Renault 5: prices, 2024 launch date and teaser images of the MINI Cooper rival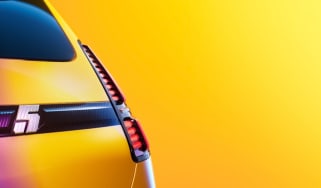 Electric Renault 5: prices, 2024 launch date and teaser images of the MINI Cooper rival
New official teaser pictures for Renault's electric supermini confirm the 5's reveal in February 2024
Big price cut: Electric Renault Megane prices slashed in time for Christmas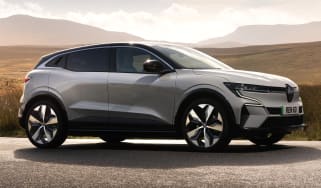 Big price cut: Electric Renault Megane prices slashed in time for Christmas
Renault Megane E-Tech gets a price drop of up to £3,500, bringing the starting price to just £34,495