Osprey charging network to expand with new garden centre partnership
Agreement with British Garden Centres will see Osprey chargers installed at 12 new locations across the UK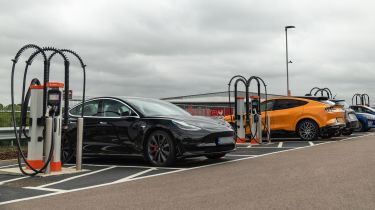 The Osprey electric car charging network has partnered with retail group British Garden Centres to bring fast-charge points to 12 destinations across the UK.
British Garden Centres' Carmarthen store will be the first to benefit from eight new 150kW chargepoints. These chargers are capable of adding 100 miles of range in under half an hour for compatible cars, and Osprey says that matches the typical amount of time customers spend in stores.
Other stores in the 12-strong initial phase include those in Wimborne (Dorset), Braintree (Essex) and Carr Gate (Yorkshire). Not all will be large hubs; the number of chargers will vary depending on the size of the garden centre and power availability.​ The Carmarthen charging hub will open later in 2022.
Recently, Osprey also signed a partnership with real-estate firm Ediston.
Customers of brands such as Aldi, Costa Coffee and Food Warehouse will benefit from 'destination' rapid chargers thanks to the agreement. The initial batch of 10 sites will each host up to six individual chargers; a hub at Haddington Retail Park near Edinburgh in Scotland is the first to begin construction.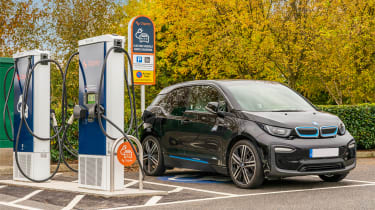 Further sites will begin construction during 2022 and more will be added to the partnership as and when Ediston acquires more retail-park locations. Osprey is covering all costs associated with installing and servicing the points while sharing the profits, thereby minimising financial risk.
Osprey's business development director Patrick Sheriff added: "Retail parks are prime locations for EV charging, allowing drivers to top up while making use of the facilities on site... By 'grabbing the grid' and securing vital connections for rapid EV chargers before its competitors, Ediston is positioning its sites as the go-to shopping destinations for EV drivers."
New Fisker Ocean Sport washes up in the UK: £36k for a 288-mile range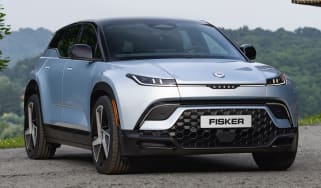 New Fisker Ocean Sport washes up in the UK: £36k for a 288-mile range
American EV startup Fisker has just launched its entry-level Ocean SUV in the UK, with a range of up to 288 miles
First contact: facelifted Kia EV6 will look even more like a UFO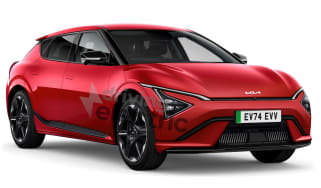 First contact: facelifted Kia EV6 will look even more like a UFO
Kia is readying an update for the EV6 crossover, which is set to include a new face and tech from the larger EV9
Big price cut: Electric Renault Megane prices slashed in time for Christmas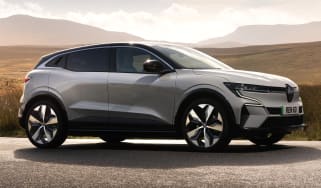 Big price cut: Electric Renault Megane prices slashed in time for Christmas
Renault Megane E-Tech gets a price drop of up to £3,500, bringing the starting price to just £34,495