What is a Type 2 charging cable?
Every electric car sold in the UK uses the Type 2 connector to charge. Here's everything you need to know about charging an EV…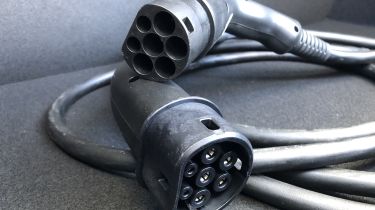 When it comes to electric car charging, Type 2 refers to the seven-pin connector used by every electric car, van or plug-in hybrid sold in the UK and Europe. Type 2 was declared the standard for charging electric vehicles by the European Union in 2013, so it doesn't matter if you drive a zero-emissions Peugeot or Porsche, they all use the same basic charging port.
A Type 2 charging cable features a seven-pin plug at both ends and is the cable you'll use when charging overnight from a home wallbox, or one of the slower AC public chargers which typically offer speeds ranging from 3kW up to 22kW. 
Every new electric car sold in the UK should come as standard with a Type 2 charging cable. If you want to buy a spare, or lose the one that came with your car, a number of online outlets including Amazon sell them for between £100 to £200. 
Most manufacturer-provided cables are five metres long, but eight and 10-metre long Type 2 cables are widely available. These are really useful if your charger and parking space are a bit too far away for the standard cable to reach. Other than creating a potential trip hazard, a longer cable doesn't make any difference to safety or charging speed.
If you're in a hurry or on a long journey, you'll want to use a DC rapid or ultra-rapid charger, which you'll now find at motorway service stations and dedicated charging hubs across the country. The overwhelming majority of these chargers use a slightly different nine-pin connector called CCS, the top section of which is the seven-pin Type 2 socket.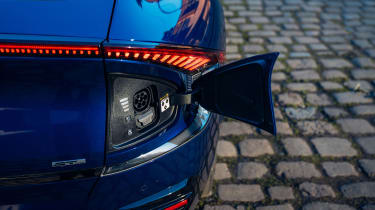 The Nissan Leaf and Lexus UX 300e on the other hand, pair a Type 2 socket for slower charging sessions with a separate CHAdeMO connector for rapid top-ups. This combination is much less common and limited to models from Japanese carmakers, but these brands have now adopted the Type 2/CCS standard.
Rapid charging speeds vary from model to model, but the fastest-charging EVs can reach 230-270kW, while the fastest charging points in the UK can supply up to 360kW. You needn't worry about lugging around a separate charging cable just for using a rapid or ultra-rapid charger, as they all have a CCS cable built-in. 
It's worth noting that some early electric cars like the original Nissan Leaf and Kia Soul EV Mk1 require you to use a five-pin Type 1 charging cable when charging overnight, which interestingly is still the standard used by EVs in places like the United States and South Korea. Thankfully, if your car is an older model, Type 1-to-Type 2 charging cables are available for when you need to use a newer public charging point or wallbox.
MINI Cooper Electric: pricing and specs for British-built electric supermini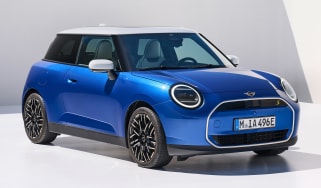 MINI Cooper Electric: pricing and specs for British-built electric supermini
Electric Renault 5: prices, 2024 launch date and teaser images of the MINI Cooper rival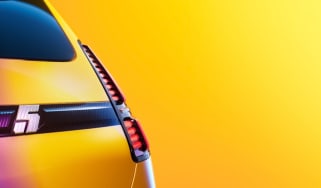 Electric Renault 5: prices, 2024 launch date and teaser images of the MINI Cooper rival
DrivingElectric Awards 2024: the winners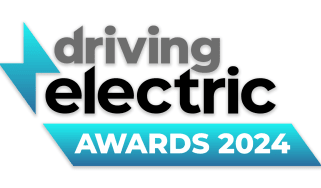 DrivingElectric Awards 2024: the winners
We celebrate the very best products in the EV world
Electric Renault 5: prices, 2024 launch date and teaser images of the MINI Cooper rival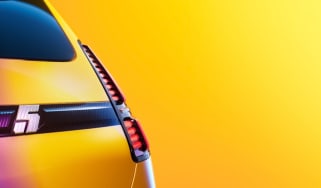 Electric Renault 5: prices, 2024 launch date and teaser images of the MINI Cooper rival
New official teaser pictures for Renault's electric supermini confirm the 5's reveal in February 2024
Tesla Cybertruck: pricing and specs for Elon Musk's electric pickup truck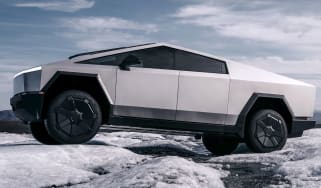 Tesla Cybertruck: pricing and specs for Elon Musk's electric pickup truck
The Tesla pickup truck is now on sale, with a range of up to 340 miles and a starting price of just over $60,000