What is a Type 2 charging cable?
What is a Type 2 charging cable? Here's what you need to know…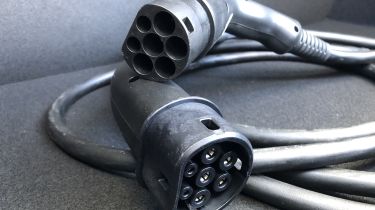 A Type 2 charging cable is the standard type for electric cars sold in Europe. It has a seven-pin plug at both ends and its wide use across the industry makes it easier to use public charging stations and your home wallbox.
Although the seven-pin Type 2 chargers are more standardised, the downside is that they are only capable of a slower rate of charging (up to 43kW). DC rapid charging is much faster, but requires another plug type known as a CCS connection.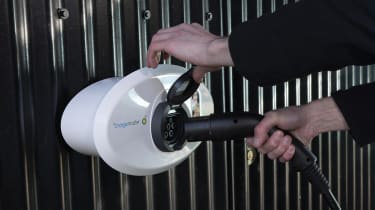 The Type 2 charging cable is best for use at slower 'destination' chargers found in shopping centres, gyms and car parks in town. The exception to this is the Tesla charger, which does use a Type 2 connection for rapid charging, but at their own Superchargers only. This charging network is exclusive to Tesla cars. At regular Type 2 charging points (that includes every chargepoint provider other than the Supercharger network) a Tesla would charge at the same speed as any other electric car using a Type 2 connection.
Type 2 sockets and cables come as standard on all new fully electric vehicles. Although plug-in hybrids also come with a Type 2 socket, manufacturers may charge extra for the cable.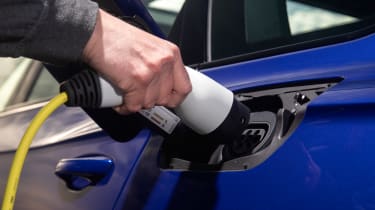 You can also buy a Type 2 cable from a number of reputable online outlets. They normally cost between £200 and £350, and while most manufacturer-provided cables are around five metres long, eight-metre Type 2 cables are also widely available.
These are really useful if you have an awkward distance between your charger and parking space. Other than creating a potential trip hazard, a longer cable doesn't make any difference to safety or charging speed.
Polestar 2 now with 395-mile range and faster charging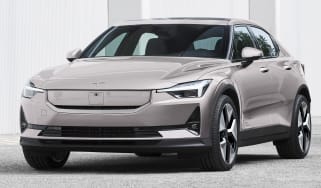 Polestar 2 now with 395-mile range and faster charging
The Tesla Model 3 rival gets major updates for the 2024 model year; order books open now, with prices starting from £44,950
New Peugeot e-3008 electric SUV to offer 435-mile range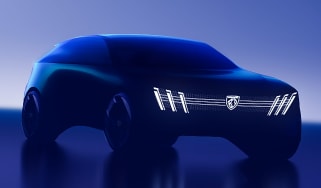 New Peugeot e-3008 electric SUV to offer 435-mile range
Peugeot's first bespoke EV will be available with all-wheel drive and is due to be revealed later this year
First look at new Ford electric SUV ahead of 2023 reveal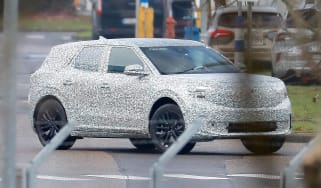 First look at new Ford electric SUV ahead of 2023 reveal
The as-yet-unnamed EV is expected to debut in March and will be built on the same platform as the Volkswagen ID.4 SUV