What is CHAdeMO charging?
CHAdeMO was the original rapid-charging DC standard and allows for quick top-ups in the Nissan Leaf, plus a handful of other models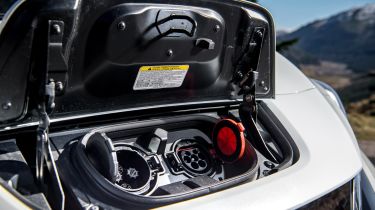 No, we haven't got a problem with our caps lock key; CHAdeMo really is a mixture of upper and lowercase letters. It's an abbreviation of 'CHArge de MOve', or 'charge for moving,' which stems from the Japanese 'O cha demo ikaga desuka,' or 'Let's have a cup of tea while charging.' Got that?
Now that we've established what it means – and you've stuck the kettle on – what does it do? In short, CHAdeMO was the original rapid-charging standard for electric vehicles and plug-in hybrids (PHEVs), established by a group of Japanese companies. Following trials in Japan, a charging infrastructure was commissioned in 2009, coinciding with the launch of the Mitsubishi i-MiEV electric car.
The companies involved – initially Mitsubishi, Nissan, Subaru and Toyota/Lexus, but later Hitachi, Honda and Panasonic – wanted CHAdeMO to become the global charging standard for the entire automotive industry. However, most manufacturers favoured the European CCS (Combined Charging System) rapid-charging standard, with even Toyota, Lexus and Nissan choosing to jump ship.
A key benefit of CCS over CHAdeMO is faster charging speeds. Cars with CHAdeMO inlets can reach speeds of up to 50kW, while electric vehicles with CCS charging capabilities can hit 150kW or more – some even reaching nearly 300kW when fitted with more complex 800-volt architecture. You needn't worry if you're buying a used car with a CHAdeMO inlet, because it's still possible to find DC rapid chargers with both CCS and CHAdeMO connectors.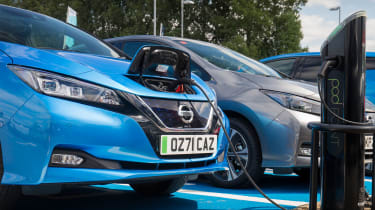 Which cars currently work with CHAdeMO?
As CHAdeMO was created by Nissan, Mitsubishi, Toyota, Fuki and Tokyo Electric Power Company, Japanese carmakers were some of the biggest adopters of CHAdeMO technology. In the UK, the cars that can be rapid charged with a CHAdeMO connector include the Nissan Leaf, Lexus UX 300e, Mitsubishi Outlander PHEV, now-discontinued Toyota Prius Plug-In, Tesla Model S (when fitted with an adapter), Nissan e-NV200, Kia Soul EV Mk1, Citroen Berlingo Electric Mk1 and the platform-sharing Mitsubishi i-MiEV, Peugeot iOn and Citroen C-Zero. A CHAdeMO charging port is also available as an optional extra on the LEVC London Taxi.
However, it is worth noting that those same Japanese brand's latest electric cars – the Nissan Ariya, Lexus RZ 450e and Toyota bZ4X – all feature CCS charging ports. Aside from the UX 300e and Leaf, you'll also find CCS rapid charging ports on all new electric cars sold in the UK from the BMW i7 to the Fiat 500.
The CHAdeMO Association says that, globally, there are more than a million electric vehicles equipped with a CHAdeMO inlet, while another million EVs can be charged with CHAdeMO chargers via an adapter.
How do I find a CHAdeMO rapid charger?
If you've got a slightly older electric car like a Nissan Leaf there are still charging points out there with CHAdeMO connectors. You'll find CHAdeMO connectors on a lot of DC rapid chargers capable of 50kW charging speeds or faster like those operated by InstaVolt, Gridserve and Osprey, among others. However, you find them on the very latest 350kW ultra-rapid chargers as these only use CCS cables. 
Partnership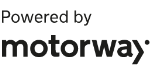 Need to sell your car?
Find your best offer from over 5,000+ dealers. It's that easy.
To find a CHAdeMO charger you can use apps like Zap-Map that let you filter search results by the type of charging port/connector you need, as well as the charging speeds nearby units are capable of.
According to CHAdeMO Association figures, Europe has the greatest concentration of CHAdeMO chargers in the world, with nearly 25,000 charge points. This compares with 8,900 in North America and 7,800 in Japan. Of the 25,000 charge points in Europe, around 4,500 are in the UK.
New Fisker Ocean Sport washes up in the UK: £36k for a 288-mile range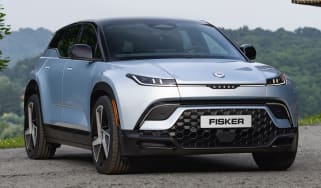 New Fisker Ocean Sport washes up in the UK: £36k for a 288-mile range
American EV startup Fisker has just launched its entry-level Ocean SUV in the UK, with a range of up to 288 miles
Big price cut: Electric Renault Megane prices slashed in time for Christmas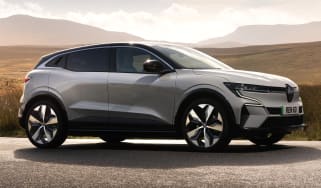 Big price cut: Electric Renault Megane prices slashed in time for Christmas
Renault Megane E-Tech gets a price drop of up to £3,500, bringing the starting price to just £34,495