Energy price cap: what does it mean for electric-car drivers?
Rising energy prices put the economics of electric cars in doubt, but the government's recent price cap means there are still savings to be made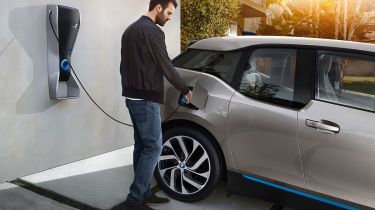 Rising energy bills have been big news in recent months. Wholesale gas and electricity costs are on the up as the world recovers from the Covid pandemic, and troubles in Russia and Ukraine show little sign of easing.
An energy cap was introduced in 2019 to protect consumers from rising prices and to prevent them from paying too much for the energy they used. This was initially up for review every six months, shortened to every three months earlier this year to help energy companies react to changes in wholesale prices, and prevent them going bust.
But that cap was set to rise to unprecedented levels in October 2022 (up by as much as 80%), with average household bills potentially topping out at £3,549 per year. New plans have reduced that, with the government capping household electricity prices at 34p/kWh – more than before, but significantly less than they might've been, had there been no intervention.
A release from gov.uk says: "The Energy Price Guarantee will ensure that a typical household in Great Britain pays an average £2,500 a year on their energy bill, for the next two years, from 1 October 2022."
Why is the cost of electricity (and gas) rising?
In short, energy prices are rising due to global demand outstripping supply. During the height of the Covid pandemic, energy usage was relatively low; entire industries pushed pause and factories shut. Demand has subsequently increased again, with supply seemingly unable to keep up.
In addition, historically at least, a great proportion of global gas and oil has come from Russia, and with the ongoing tensions in Ukraine, supply to Europe and beyond has all but completely ceased.
Perhaps surprisingly, it is actually the rising cost of gas that has driven up electricity prices. Natural gas still accounts for around 38% of UK energy usage and electricity generation, which is forcing costs to skyrocket. 
Some industry sources have warned that increasing energy costs could hit demand for electric cars and slow down the rapid rate at which EV registrations have increased in recent years. However, a spokesperson for trade body Energy UK said: "it's worth noting that this is an exceptional period. While the consequences will be with us for some time, normality will resume; long term, electricity will be getting cheaper."
Ben Foulser, KPMG UK's head of future mobility, said: "Energy prices are a consideration for those thinking of switching to an electric vehicle. But petrol and diesel prices have also risen to their highest point for eight years. In assessing their outgoings against a rising cost of living on many fronts, it may well be that some people hold off that EV purchase for now and take stock. But others will still make the transition, factoring in total cost of ownership savings and driven by a desire to be more sustainable."
What does the energy price cap mean for electric-car drivers?
The new energy price cap should come as welcome relief for all UK households, but especially those using more electricity than most. Of course, if you own or run an electric car and regularly charge at home, you almost certainly fall into this bracket.
Partnership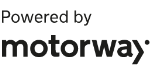 Need to sell your car?
Find your best offer from over 5,000+ dealers. It's that easy.
However, by saying "average" household bills will be capped at £2,500 almost meaningless. The more energy you use, the higher your bills will be – no cap will prevent that. This arbitrary figure is merely calculated on what a normal household might use.
To work out how much it'll cost to charge an electric car at home, we need to look at the price per unit of electricity. The government has announced that "dual fuel customers paying by direct debit will be limited to 34p/kWh for electricity and 10.3p/kWh for gas, inclusive of VAT, from 1 October."
Note, this does not include any daily standing charges, and of course, some people will still benefit from EV-specific electricity tariffs with cheaper overnight rates. The 34p/kWh figure is a theoretical maximum – for the time being.
Using this figure, a Nissan Leaf with a 59kWh usable battery will cost around £20 to fully charge from empty, returning a range of up to 239 miles on the WLTP test cycle. It's roughly the same for a mid-range Volkswagen ID.3, or a little more (£23.80) for a Tesla Model 3 Long Range capable of almost 100 miles more.
That means Leaf drivers charging at home will pay roughly 8.4 pence per mile for electricity alone. For comparison, a Volkswagen Golf TDI doing 50mpg would currently cost around 16.8 pence per mile to run, assuming a diesel price of around £1.85 per litre.
Therefore, if you charge solely at home, running an electric car can still be cheaper than the equivalent petrol or diesel model.
What about public charging prices?
The government has also announced a six-month scheme for businesses and other non-domestic energy users, like charities, schools and hospitals. The Energy Bill Relief Scheme will provide a discount on wholesale gas and electricity prices from 1 October until 31 March 2023, with the fixed rates expected to be £211/MWh for electricity and £75/MWh for gas.
Hopefully, this means that price increases for the UK's public charging networks will be kept at bay for at least the next couple of months, but we'll have to wait and see.
Some public charge providers are already struggling with sky-high energy prices. Osprey announced earlier this month that it now costs £1 per kilowatt-hour to top up an EV on its network – an unprecedented price, and a rise of nearly 40% from before. The 59kWh Nissan Leaf we mentioned above will cost almost £60 to fully charge via an Osprey charging-point – a cost of nearly 25 pence per mile.
Osprey has confirmed that it will be adjusting the pricing on its charging network following the government's scheme was announced, and expects to lower its prices from £1/kWh, but a final figure has yet to be announced.
It's also worth noting that charge operators are subject to higher VAT rates; 20% versus 5% on domestic energy.
New Fisker Ocean Sport washes up in the UK: £36k for a 288-mile range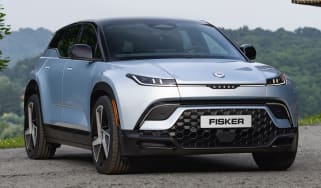 New Fisker Ocean Sport washes up in the UK: £36k for a 288-mile range
American EV startup Fisker has just launched its entry-level Ocean SUV in the UK, with a range of up to 288 miles
Big price cut: Electric Renault Megane prices slashed in time for Christmas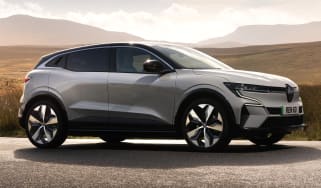 Big price cut: Electric Renault Megane prices slashed in time for Christmas
Renault Megane E-Tech gets a price drop of up to £3,500, bringing the starting price to just £34,495