All Osprey charging stations to receive score for accessibility
Independent body ChargeSafe will give each of Osprey's UK locations a score for safety and accessibility that anyone will be able to view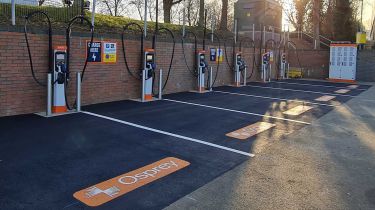 Osprey has become the first electric-car charging network to sign up to have all of its locations across the UK evaluated for accessibility and safety by independent organisation ChargeSafe.
Each charging station will be inspected and given a score out of five based on 63 criteria. These scores will be publicly available, with Osprey to be given the data explaining the scores to help identify how and where they can improve.
ChargeSafe's accessibility criteria was developed to be in-line with the British Standards Institute's (BSI) forthcoming EV charging-point accessibility standard due to be published in September of this year.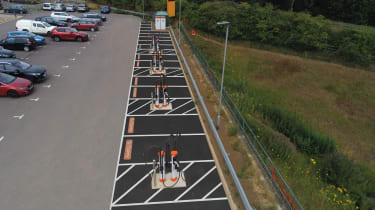 Meanwhile, the firm's safety criteria looks at lighting and CCTV, plus nearby facilities and how busy it typically is. As a result, the rating system for each site should provide drivers with more informed charging options for both day and night.
Osprey CEO Ian Johnston said: "We are committed to providing safe, reliable and accessible EV charging for all. That means well-lit sites, the best chargers and the ability for wheelchairs and anyone with mobility requirements to have the space and access to charge, pay and enjoy our facilities.
"Working with ChargeSafe means we can ensure that accessibility and safety are prioritised at all of our new sites, whilst giving us the insight to rectify other areas of our network that should be upgraded."
So far four of Osprey locations have been evaluated by ChargeSafe, receiving scores between 3.80 and 4.46, the highest of which was for the first of the network's accessible-designed rapid-charging hubs located close to Buckingham opening later this year (pictured above). Osprey unveiled its new charging site design that's more accessible for disabled drivers back in April.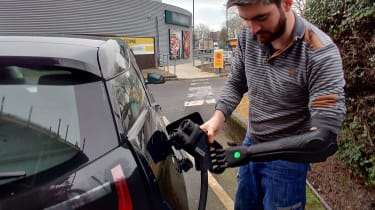 Calls for electric-car charging points in the UK to be made more accessible have become louder over the past year. The demand for charging-point accessibility standards intensified in 2021 after DrivingElectric's sister brand Auto Express launched its 'Equal Access For All' campaign.
This seeks to raise awareness of UK charging networks' lack of accessibility, after research revealed that charging providers were failing to meet their accessibility obligations under the Equality Act – and that the government was slow to intervene.
As we mentioned, the BSI is working on a set of electric-car charging-point accessibility standard, which is sponsored by the charity Motability and the Office for Zero Emission Vehicles (OZEV). Among the key factors set to be covered are the height of chargers, the weight of cables and how easy screens are to read from particular angles and in varying light conditions.
It'll also cover environmental considerations such as kerb heights around chargers, as well as the location, placement and space between units. The standards are being sent for approval on 27 July, before publication on 20 September of this year.
Catherine Marris, head of innovation at Motability, said earlier this year: "It's hugely important that disabled people are not left behind in the transition and that infrastructure providers avoid expensive retrofitting by building accessibility into charging-point design at the start; following best practice and design standards will help."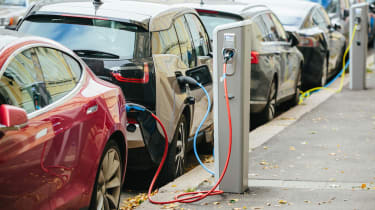 Meanwhile, AA president Edmund King voiced his organisation's support for the new standards at the EV Infrastructure Summit 2022 in January, and has discussed how accessibility standards will help other groups: "Creating new charging posts that are easily accessible will not only benefit disabled drivers but will be a great help to our ageing population and indeed all drivers. 
Partnership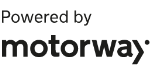 Need to sell your car?
Find your best offer from over 5,000+ dealers. It's that easy.
"We're getting to the point where the uptake of EVs is moving quickly from early-adopters, who perhaps put up with more quirks in the system, to more mainstream drivers who'll rightly want the infrastructure to meet their expectations."
Creating a charging network that is inclusive for disabled and elderly drivers, as well as those with learning disabilities and neurodiverse conditions will be essential approaching the ban on the sale of new petrol and diesel cars in 2030. Research conducted by Motability, which manages the scheme that allows disabled people to lease cars, estimates that there'll be 2.7 million UK drivers or passengers with a disability by 2035, half of which will rely on public charging.
An expert report published in March 2022 also highlighted the importance of charger availability and accessibility for drivers with disabilities, who disproportionately live in homes without private parking, and without reliable access to public charging points will be much less likely to make the switch to an electric vehicle.
BMW i4 facelift to topple Tesla with huge range and tech upgrades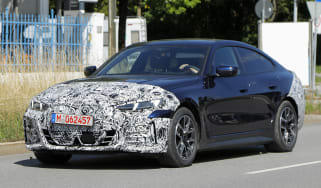 BMW i4 facelift to topple Tesla with huge range and tech upgrades
An updated version of the BMW i4 has been spotted testing, likely sporting a longer range and the latest technology
We've had a ride in the new electric MG Cyberster and it's NOT what we first thought…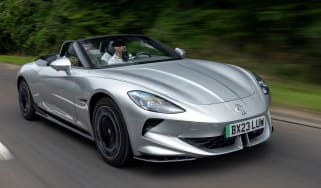 We've had a ride in the new electric MG Cyberster and it's NOT what we first thought…
The MG Cyberster is due to go on sale next year with up to 536bhp and scissor doors – and we've already had a ride in it