Tesla charging stations: a guide to the Tesla Supercharger network
The Tesla Supercharger network is expanding fast, providing reliable rapid charging throughout the UK for Tesla owners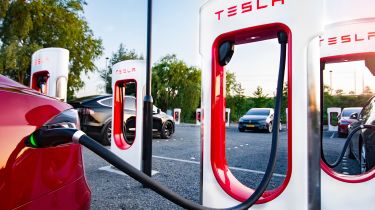 Visit almost any motorway service area in Britain and you're likely to find a Tesla Supercharger station tucked away in a corner of the car park. These unmissable red-and-white posts are showing up seemingly everywhere, with hundreds already in operation and many more on the way. As of March 2021, there are 624 Superchargers at 73 locations throughout the UK; during 2020, 180 new Superchargers in 20 new or expanded locations were added.
Right now, the network can only be used by Tesla vehicles; the Model 3, Model S and Model X. The upcoming Model Y will also be compatible. Tesla has previously indicated that it was open to sharing its Supercharger network with other brands. However, none has taken up the offer yet, so owners of other electric or plug-in hybrid vehicles can't use Superchargers to charge. In March 2019, Tesla announced it was rolling out a new generation of V3 Superchargers, delivering even faster charging speeds. The first to be installed in the UK was at Park Royal in London.
If you're thinking of buying a Tesla, having a Supercharger nearby could make running one of its cars much easier, especially if you don't have designated off-street parking at home or at work. Keep reading to learn all that you need to know about Tesla's network of charging points.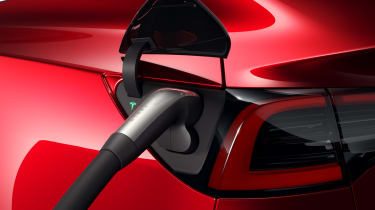 How to use a Tesla Supercharger
Using a Tesla Supercharger is really simple. Just locate a convenient station using your Tesla's infotainment system or the company's app, then park up and plug in: that's all there is to it.
A green light will flash on your Tesla's charging port to indicate that charging has begun, and you can monitor the progress of a charging session on your car's infotainment screen. If you don't want to sit in the car while it charges, you can get the same information on the Tesla phone app.
Tesla Supercharger cable
Tesla's Superchargers are equipped with two cables: a Type 2 cable and a CCS cable. Both enable rapid DC charging, ensuring quick charging times whichever model you drive. The Type 2 cables are compatible with the Model S and Model X, while the CCS cable can be used with the Model 3 only.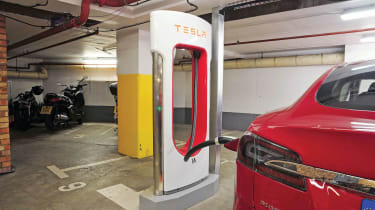 Tesla charging time
Unlike a home wallbox charger – the best of which will typically deliver around 7kW of power – Tesla Superchargers are very fast. Using a DC connection, they deliver electricity at up to 150kW, meaning 10-80% charges take only around half an hour, depending on which model you're driving.
The newer V3 Superchargers can charge at up to 250kW. Tesla claims that could reduce the time you spend charging by up to 50%: "At this rate, a Model 3 Long Range operating at peak efficiency can recover up to 75 miles of charge in five minutes and charge at rates of up to 1,000 miles per hour," it says.
Gains for the Model S and Model X with the V3 Superchargers are more modest, however, as these cars aren't equipped with the necessary CCS charging port. Instead, their maximum charging rate climbs to 145kW when using a V3, which is still very fast in the scheme of things.
Despite these upgrades, the Tesla Supercharger network is no longer the fastest available: the recently launched IONITY rapid-charging network is capable of 350kW charging speeds. However, it's worth bearing in mind that only 40 UK stations are planned and there are currently no cars on sale that can make use of its maximum speed.
Even the Porsche Taycan will only charge at up to 270kW for now. The Tesla Model 3 can use the IONITY network thanks to its CCS charging port, although its fastest charging rate will again be less than the network's maximum 350kW figure.
Tesla also points out that its Superchargers won't always deliver full speed: the rate you experience could drop depending on your battery level (it takes longer to charge the last 20% of a battery than the first 20% from empty), the number of cars using the Supercharger station at the time, and also the temperature on the day; freezing temperatures in winter can reduce charging speeds and make waiting times longer.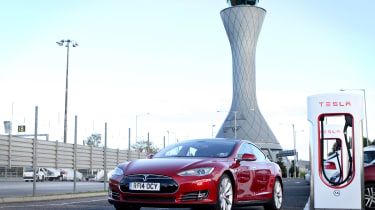 How much do Tesla charging stations cost?
Certain examples of the Tesla Model S and Tesla Model X come with unlimited, free access to the Supercharger network, although it's not always easy to tell which ones qualify, as the company has ended and then reinstated the offer in recent times.
Any Model S or Model X bought before 2 November 2018 came with (and continues to receive) free, unlimited access to the Supercharger network. Cars sold after that date were given an annual allowance which equates to 400kWh of free Supercharging. After the credits are used up, users have to pay to use the network.
However, in August 2019 Tesla reinstated unlimited free Supercharging as part of the Model S and Model X sales package. This continued until the end of May 2020, when the perk was again withdrawn. Our advice would be to check whether free Supercharging is included before you buy the car.
For those who have to pay, charging from a Tesla Supercharger is priced at 24p/kWh, which means a full charge of the Model S Long Range should cost about £25. A full charge of the Model 3 Standard Range Plus should cost in the region of £15, for over 250 miles of range. This is broadly in line with fees charged by other networks, although it's worth noting that charging at home on a typical, domestic electricity tariff will be significantly cheaper.
Your Tesla account needs to be linked to your bank account to use a Supercharger. If you own a Tesla that qualifies for the 400kWh annual charging credits, Tesla will automatically bill your account only when you exceed this threshold. Unfortunately, any excess charging credit left on your account after 12 months won't roll over to the following year.
Tesla Supercharger idle fees
If a Supercharger station is at least 50% occupied, leaving your car plugged in after it has been fully charged will result in an 'idle fee'. In the UK, Tesla charges owners 35p for every extra minute the car is left in the charging bay after it has finished charging.
If a station is 100% full, this rises to 70p per minute. Tesla insists it doesn't want to make any money from idle fees, and that the policy is in place simply to encourage users to free up charging bays for others as promptly as possible. If you move your car within five minutes of reaching a full charge, no idle fee will be charged.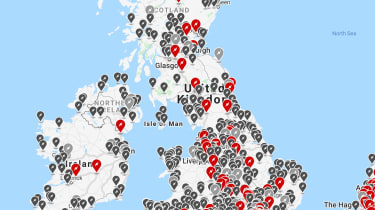 Tesla Supercharger map
Most Tesla Superchargers are located at motorway service stations, which make long-distance, electric-powered travel across the country a very realistic prospect. If you use Tesla's sat nav to plan a long journey, the system will automatically work out the best route to take, factoring in the ideal stations to stop and recharge at along the way.
Globally, there are around 2,000 Tesla Supercharger locations, with 18,000 individual chargers, spread across more than 40 countries. Over 600 of those chargers can be found at sites in the UK, while there's also a host of 'destination' chargers offering slower charge speeds for overnight top-ups. These are usually located in car parks or outside hotels; anywhere you'd expect to be parked for a few hours or more.
Because they're designed to charge Teslas over a longer period of time, the destination chargers aren't as fast as the Superchargers. Anywhere between 7kW and 22kW is possible at AC-connected sites, which means a full charge of the Model 3 Standard Range Plus could take anywhere between three and nine hours.
Top 10 best seven-seater electric and hybrid cars 2021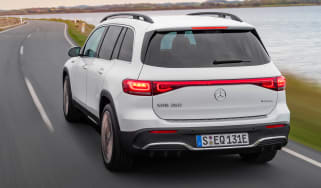 Top 10 best seven-seater electric and hybrid cars 2021
If the regular crop of electrified SUVs and family cars don't provide enough practicality for you, then take a closer look at the range of electric an…
Top 10 best luxury electric cars 2021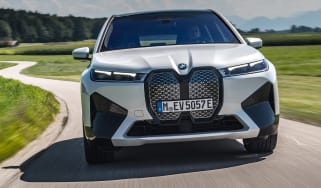 Top 10 best luxury electric cars 2021
From Audi to Tesla, here are our top picks of the most luxurious zero-emissions motoring options on the market right now
Complete guide to the IONITY charging network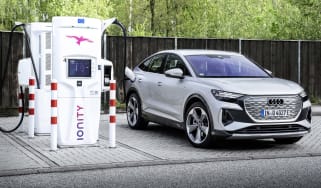 Complete guide to the IONITY charging network
The manufacturer-backed IONITY rapid-charging network is expanding across the UK and Europe – here's all you need to know