Tesla Supercharger network opens to other EVs in the UK
15 stations and 158 chargers across the Supercharger network are now open for other electric-car users in the the UK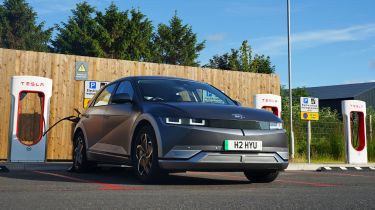 Tesla has officially opened up its Supercharger network to non-Tesla owners across the UK, with a total of 158 rapid and ultra-rapid Superchargers at 15 locations available for any compatible EV to use.
As this is still a pilot programme, only a limited selection of the network's nearly 800 individual Superchargers in the UK are accessible to non-Tesla owners, however those that are open are spread widely throughout the UK. 
Here's the full list:
Aberystwyth, Wales
Adderstone
Aviemore, Scotland
Banbury
Birmingham
Cardiff, Wales
Dundee, Scotland
Flint Mountain, near Chester
Folkestone
Grays (East London/Thurrock)
Manchester Trafford Centre
Thetford
Trumpington, near Cambridge
Uxbridge
Wokingham, near Reading
For a monthly membership fee of £10.99, drivers of non-Tesla EVs can enjoy lower charging rates; non-members will pay on average 60p per kWh. However, prices will also vary between each site, with exact pricing available to view on the Tesla app.
Tesla said when announcing the opening of the network: "It's always been our ambition to open the Supercharger network to non-Tesla EVs, and by doing so, encourage more drivers to go electric. More customers using the Supercharger network enables faster expansion. 
"Our goal is to learn and iterate quickly, while continuing to aggressively expand the network, so we can eventually welcome both Tesla and non-Tesla drivers at every Supercharger worldwide."
The move comes after the conclusion of a 2021 pilot project across 10 of the brand's 54 locations in the Netherlands. Similar pilot projects also took place in Norway, France, Germany, Belgium, Spain, Sweden and Austria, with the full opening of the network in those countries likely to follow in due course.
While European Tesla Superchargers have Type 2 and CCS connectors, those in the US have a proprietary connector, so cars from other brands would need an adaptor to use them – but Tesla CEO Elon Musk has indicated this will be made available.
Concerns have been raised by some Tesla owners of the impact opening up will have on the network, with certain locations in some countries already seeing drivers have to queue. Speaking on an earnings call in 2021, Musk indicated that dynamic pricing would be introduced, charging drivers more for staying longer, in order to encourage shorter charge sessions – and making it more expensive to charge at busier times. Tesla has also said that the locations opened up in the Netherlands and elsewhere will be "closely monitored for congestion".
BMW i4 facelift to topple Tesla with huge range and tech upgrades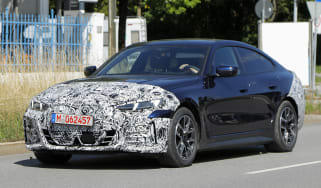 BMW i4 facelift to topple Tesla with huge range and tech upgrades
An updated version of the BMW i4 has been spotted testing, likely sporting a longer range and the latest technology
Electric BMW iX2 is set to take the kidney grille to the next level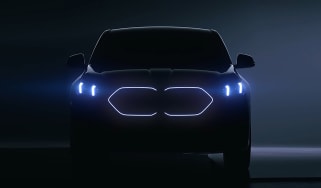 Electric BMW iX2 is set to take the kidney grille to the next level
BMW has teased the highly-rumoured iX2 coupe-SUV, which has been revealed to get enlarged illuminated kidney grilles