DrivingElectric Lockdown Leaderboard
Lockdown getting you down? Put that free time to good use, forget about coronavirus and join us in some friendly racing-game competition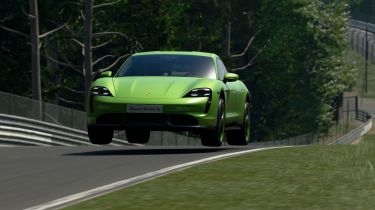 As much of the world's population continues to operate under varying 'lockdown' measures during the coronavirus pandemic, people are finding new ways to stay busy and keep themselves entertained. Things are no different here at DrivingElectric, which is why we've created the DrivingElectric Lockdown Leaderboard.
Inspired by real-life pure-electric car lap records, we've taken to our games consoles in the name of friendly competition – and we're inviting you to join in. There are a selection of leaderboards to tackle, across each of the most popular games consoles.
The first, inspired by test driver Lars Kern and his Nurburgring Nordschleife lap record of 7 minutes 42 seconds in a pre-production Porsche Taycan, is for Playstation 4 owners with Gran Turismo Sport. The production Porsche Taycan Turbo S is available in-game, as is the infamous 'Green Hell' race circuit.
Our second leaderboard – for Forza Motorsport 7 users on Xbox – takes inspiration from the world of Formula E. The game includes a host of Formula E cars from the 2017 season; we've picked the Panasonic Jaguar Racing I-Type 1, along with the only ePrix circuit included in the game, a shortened circuit at Long Beach. The real-life Formula E record here – 57.938 seconds – was set by Sébastien Buemi in 2016 while racing for Renault.
Following the success of our inaugural Gran Turismo Sport and Forza Motorsport 7 leaderboards above, we've added some more to the list. The first of these take us to Brands Hatch, with the Tesla Model S taking on the full Grand Prix circuit in GT Sport on the PS4 and an Audi Formula E car tackling the shorter Indy layout on Forza 7 on the Xbox One.
The fifth and sixth challenges on our list are a little more exotic, with the hybrid LaFerrari taking on Monza, and the futuristic Jaguar VGT Coupe lapping Goodwood (both on GT Sport) in honour of VE Day. Be warned though, these cars can be a bit of a handful due to their prodigious power outputs.   
All leaderboards are active and being updated regularly – so take your pick and get involved.
The rules
To enter your time on the leaderboard, simply follow the instructions for each game below, set a time and post a photo or screenshot on social media using the hashtag #DEleaderboard – only these entries will be accepted and added below.
We won't be keeping track of in-game infringements like corner-cutting, flagged times or similar – but our in-house gaming experts will have their eyes peeled for any suspicious times. The only prize for coming out on top is pride – remember, this is just for fun!
To view each leaderboard and get started, use the navigation links at the bottom of this page.
Tesla Model 3 facelift will be a double-edged sword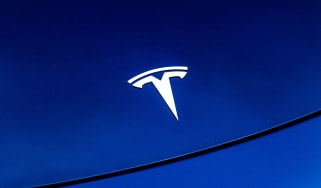 Tesla Model 3 facelift will be a double-edged sword
Tesla's updated EV will have an improved interior, greater range and a more affordable price – as well as one unfortunate drawback
Volkswagen ID. Buzz LWB is a retro, seven-seat electric MPV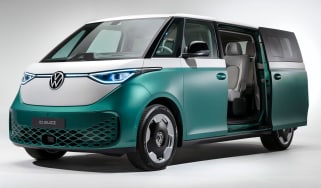 Volkswagen ID. Buzz LWB is a retro, seven-seat electric MPV
Volkswagen has unveiled a larger version of its ID. Buzz EV, boasting more seats and a larger battery with more range
Vauxhall Astra Electric: price, range and video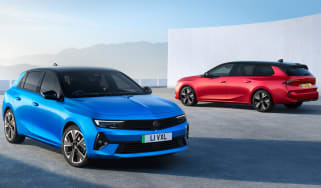 Vauxhall Astra Electric: price, range and video
The new Astra Electric shares its parts with the Peugeot e-308, with first deliveries due soon