DrivingElectric Lockdown Leaderboard: LaFerrari
Lockdown getting you down? Put that free time to good use, forget about coronavirus and join us in some friendly racing-game competition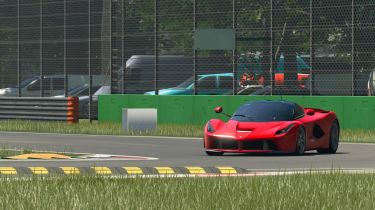 First, make sure you own the LaFerrari '13. You may need to level up or save some in-game credits first.
Next, select Arcade from the top bar in the main menu, then Time Trial.
Find Autodromo Nazionale Monza on the track list. Select Autodromo Nazionale Monza on the next screen – as opposed to the layout with no chicanes – and choose any time of day you like.
Open 'Garage Cars' and find the LaFerrari. Select this and you'll head to the race menu. On the race menu screen, go to 'Driving Options' and select Sports Soft tyres (front and rear). Choose whatever traction-control settings you need – then race!
Gran Turismo Sport – LaFerrari Lockdown Leaderboard
Car: LaFerrari '13Tyres: Sports SoftTuning: NoneAssists: AnyTrack: Autodromo Nazionale Monza (with chicanes)
Top 10 lap times:
Alex Ingram (Auto Express) – 1:45.176
JustSlater (Twitter) – 1:46.473
David Anderson (Twitter) – 1:47.112
Lee Groom (Twitter) – 1:48.308
Matt Shaw (Twitter) – 1:49.315
bcurrall80 (Twitter) – 1:49.898
Richard Ingram (DrivingElectric) – 1:50.722
Adam Binnie (Bauer Automotive) – 1:55.300
Fisker PEAR: first look at £25,000 electric city car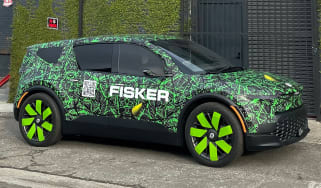 Fisker PEAR: first look at £25,000 electric city car
The cut-price EV is due to be unveiled in the second half of 2023 and offer up to 310 miles of range
New electric cars coming in 2023 and beyond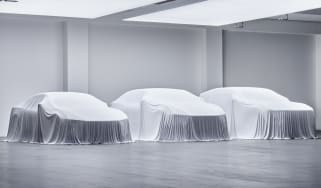 New electric cars coming in 2023 and beyond
With electric cars making up an ever-increasing proportion of sales, the industry is working flat out to launch new models – here's what's on the way …
New XPeng G9 electric SUV: prices, specs and range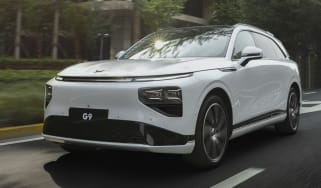 New XPeng G9 electric SUV: prices, specs and range
Chinese flagship electric SUV offers over 350 miles of range and is due to land in the UK by 2025