Audi Formula E: e-tron FE06 livery revealed ahead of season six
Audi's livery for the 2019-20 Formula E season has been unveiled
Like new rival Mercedes, Audi chose the Frankfurt Motor Show to publicly unveil the livery for its Formula E season six (2019-20) challenger, dubbed the e-tron FE06.
Audi is retaining drivers Daniel Abt and 2016-17 champion Lucas di Grassi for the coming season, which kicks off on November 22-23 in Ad Diriyah, Saudi Arabia.
The brand has tweaked its Formula E livery slightly compared to previous seasons; it now makes prominent use of a shade of orange also offered on the Audi e-tron electric SUV road car.
Commenting on the design, Abt said: "I've been keeping track of the visual development over the last few weeks and think the result is brilliant – the car simply looks aggressive and fast."
His team-mate di Grassi added: "The fans are going to immediately recognise our car from the grandstands or on television. Each livery in the five seasons has had its own unique character, but the FE06 is my favourite."
The Audi e-tron FE06 has already undertaken private testing, and the team will travel to Valencia in Spain in October for the series' official pre-season test session, attended by the entire grid.
Audi, which has been involved in Formula E for its entire five-season run thus far, will be joined by fellow German brands Mercedes and Porsche this season. Other manufacturers present on the grid include BMW, Nissan, DS, Jaguar, Nio and Mahindra.
MINI Cooper Electric: pricing and specs for British-built electric supermini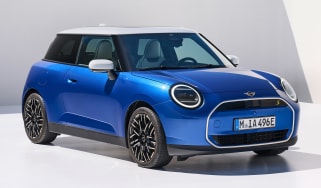 MINI Cooper Electric: pricing and specs for British-built electric supermini
MINI's latest electric hatchback introduces a revolutionary interior design, as well as larger batteries to provide a 250-mile range
The Kia EV9 is DrivingElectric Car of the Year 2024
The Kia EV9 is DrivingElectric Car of the Year 2024
Kia's new electric flagship wins big at DrivingElectric's annual awards ceremony
DrivingElectric Awards 2024: the winners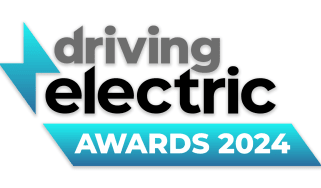 DrivingElectric Awards 2024: the winners
We celebrate the very best products in the EV world