'Why Formula E is great for electric power and motorsport'
BMW Formula E works driver and electric car 'early adopter' Alexander Sims gives his view from the cockpit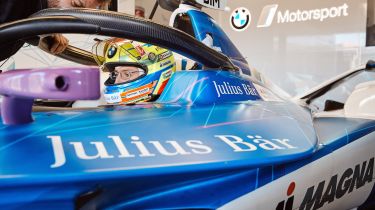 I come from a background of traditional, internal-combustion-engined motorsport: I've spent more than 20 years in petrol-powered karts, single-seaters and GTs. But this season has been a dramatic change, as I began racing in the all-electric ABB FIA Formula E Championship with BMW i Andretti Motorsport. 
For some car and motorsport fans, the switch to electric may go against the things they love and find nostalgic about racing – the sounds and the smells. For me, it feels like a natural progression, as I've been interested in electric mobility, renewable energy and sustainability for over a decade and currently drive a BMW i3, having driven electric road cars daily since 2012.
One of Formula E's most appealing aspects is its sustainability messaging, but it's offering traditional motorsport fans a lot more than that.
The format
With three races each event, the British Touring Car Championship has been packing track sessions into its schedule for some time. Formula E has learned from this approach and one of its most appealing aspects is the race format. Everything takes place in a single day: practice, qualifying and the race.
From a driver's perspective, it's extremely demanding. You finish a session, have a quick debrief and you're back in the car for the next session. You're on your toes the whole time, making it a challenging and exciting atmosphere to work in.
More importantly, this format has a huge advantage for fans and spectators. Those watching trackside see and feel involved in all aspects of the event and get real value for money, while those at home benefit from the sustained excitement and momentum the one-day format offers.
The racing
The regulations mean we don't have enough energy to go flat out for the entirety of the race. This creates differences in strategic approach; whether you decide to start aggressively to get in front, or save it for a final push. Ultimately, it makes for exciting racing. There have been six winners from six races so far this season, proving this point.
Managing the energy adds another interesting challenge for drivers. During the first 10 laps, you get more and more regeneration, so the places where you coast and regenerate on track continuously change. You can do lots of theoretical work, but learning how to both attack and defend efficiently is complicated and changes with each circuit. It can only really be learned in a race situation. 
A unique element is Attack Mode, where you need to drive off the racing line to 'pick up' a power advantage. This gives you a 25kW power boost to help overtake, but it's not an easy pass. Formula E hasn't just created a tool to increase overtaking – it has created regulations that mean every manoeuvre is still an exciting battle between drivers. 
The cars
There's no doubt about it, the Formula E cars are difficult to drive. This encourages mistakes. There's little downforce and drag to give a slipstream advantage. The city street circuits use public roads and are bumpy, making it difficult for the driver to hit the same line and braking points each lap.
The all-weather tyres mean there's less overall grip, so you're teetering on the edge of locking up all the time. All these challenges, on top of managing energy consumption, means that the racing is wide open to human error and therefore interesting racing scenarios.
Fan engagement
Formula E is very conscious of fan engagement. Trackside, the drivers place as much focus on fan activities and media commitments as we do racing. There's great access for spectators, with long autograph sessions, while the Allianz E-Village fan zone is an excellent place to learn about electric vehicles.
Partnership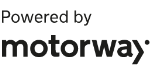 Need to sell your car?
Find your best offer from over 5,000+ dealers. It's that easy.
Typically at race events there are cars on show trackside, but here it's a much more interactive fan area that gives the opportunity to learn about electric cars and electric mobility, educating people about the benefits. It's very different to other championships. 
During a race weekend, the drivers also compete in the 'E-Race', allowing us to challenge esports fans around the world on simulators, which is a unique aspect. Those watching from home can also get involved with FanBoost, which gives drivers a burst of power and energy.
This is additional to the driver's permitted energy and can be used in a five-second window during the second half of the race. It is a brilliant way for fans to feel involved in the racing and make a real difference for their favourite driver or team. 
Electric cars can be exciting
In my opinion, one of the major positives of Formula E is that it's helping to show people electric cars can be fast, sexy and exciting. Changing the perception of the general public and their mindset around electric cars is a huge hurdle to overcome, so anything which communicates that electric cars are a genuine alternative to internal-combustion engines can only be positive.
Progress is being made and we've got to keep spreading the word. The series is doing an excellent job of showing how the technology is coming on in leaps and bounds, and how manufacturers are backing this positive progress. 
Sporting spectacle
What Formula E has done well is to create an excellent sporting spectacle. Regardless of the cars being electric, it stands on a par with – or even ahead of – some series in providing excellent racing and innovative ways for fans to engage with the sport. Everything about Formula E is new and it's being brave in continuing to push boundaries for the benefit of electric mobility and motorsport. More power to the series!
Fans in the UK can watch Formula E live on the BBC iPlayer and Red Button services. Find out more about the championship here.
BMW i4 facelift to topple Tesla with huge range and tech upgrades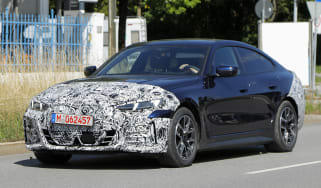 BMW i4 facelift to topple Tesla with huge range and tech upgrades
An updated version of the BMW i4 has been spotted testing, likely sporting a longer range and the latest technology
We've had a ride in the new electric MG Cyberster and it's NOT what we first thought…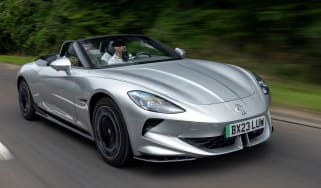 We've had a ride in the new electric MG Cyberster and it's NOT what we first thought…
The MG Cyberster is due to go on sale next year with up to 536bhp and scissor doors – and we've already had a ride in it