DrivingElectric Lockdown Leaderboard: Porsche Taycan
Lockdown getting you down? Put that free time to good use, forget about coronavirus and join us in some friendly racing-game competition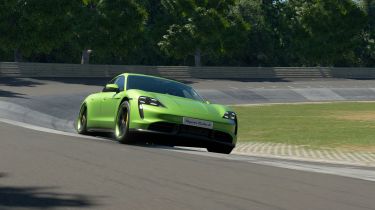 First, make sure you own the Porsche Taycan Turbo S '19. You may need to level up or save some in-game credits first.
Next, select Arcade from the top bar in the main menu, then Time Trial.
Scroll right to the bottom of the track list to Nurburgring. Select Nurburgring Nordschleife on the next screen (the first tile on the left), and choose any time of day you like.
Open 'Garage Cars' and find the Taycan in there. Select this and you'll head to the race menu. On the race menu screen, go to 'Driving Options' and select Sports Soft tyres (front and rear). Choose whatever traction-control settings you need – then race!
Gran Turismo Sport – Porsche Taycan Lockdown Leaderboard
Car: Porsche Taycan Turbo STyres: Sport Soft Tuning: NoneAssists: AnyTrack: Nordschleife
Top 10 lap times
Charlie Fraser (Zero Carbon Racing Driver) – 7:05.239
Adam Suswillo (Williams eSports) – 7:08.196
Alex Ingram (Auto Express) – 7:12.578
Matt Gough (Twitter) – 7:12.849
Kyle Patrick (AutoGuide) – 7:13.816
Andy Teesh (Twitter) – 7:14.521
Jochen (Frozenspeed) – 7:16.626
Antony Ingram (evo) – 7:17.723
Grant Norman (Twitter) – 7:19.935
JustSlater (Twitter) – 7:20.718
BMW i4 facelift to topple Tesla with huge range and tech upgrades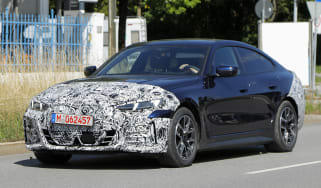 BMW i4 facelift to topple Tesla with huge range and tech upgrades
An updated version of the BMW i4 has been spotted testing, likely sporting a longer range and the latest technology
Electric BMW iX2 is set to take the kidney grille to the next level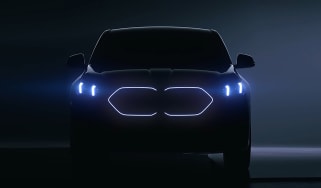 Electric BMW iX2 is set to take the kidney grille to the next level
BMW has teased the highly-rumoured iX2 coupe-SUV, which has been revealed to get enlarged illuminated kidney grilles