DrivingElectric Lockdown Leaderboard: Jaguar VGT Coupe
Lockdown getting you down? Put that free time to good use, forget about coronavirus and join us in some friendly racing-game competition
First, make sure you own the Jaguar VGT Coupe. You may need to level up or save some in-game credits first.
Next, select Arcade from the top bar in the main menu, then Time Trial.
Find Goodwood Motor Circuit on the track list. Select this and choose any time of day you like.
Open 'Garage Cars' and find the Jaguar VGT Coupe. Select this and you'll head to the race menu. On the race menu screen, go to 'Driving Options' and select Racing Super Soft tyres (front and rear). Choose whatever traction-control settings you need – then race!
Gran Turismo Sport – Jaguar VGT Coupe Lockdown Leaderboard
Car: Jaguar VGT CoupeTyres: Racing Super SoftTuning: NoneAssists: AnyTrack: Goodwood Motor Circuit
Top 10 lap times:
Alex Ingram (Auto Express) – 1:02.804
Matt Shaw (Twitter) – 1:04.881
Richard Ingram (DrivingElectric) – 1:06.755
MINI Cooper Electric: pricing and specs for British-built electric supermini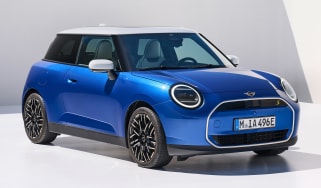 MINI Cooper Electric: pricing and specs for British-built electric supermini
MINI's latest electric hatchback introduces a revolutionary interior design, as well as larger batteries to provide a 250-mile range
Tesla Cybertruck: pricing and specs for Elon Musk's electric pickup truck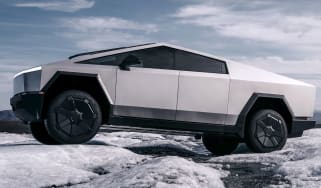 Tesla Cybertruck: pricing and specs for Elon Musk's electric pickup truck
The Tesla pickup truck is now on sale, with a range of up to 340 miles and a starting price of just over $60,000
Electric Renault 5: prices, 2024 launch date and teaser images of the MINI Cooper rival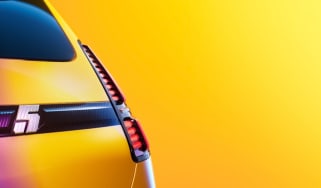 Electric Renault 5: prices, 2024 launch date and teaser images of the MINI Cooper rival
New official teaser pictures for Renault's electric supermini confirm the 5's reveal in February 2024