DrivingElectric Lockdown Leaderboard: Audi Formula E
Lockdown getting you down? Put that free time to good use, forget about coronavirus and join us in some friendly racing-game competition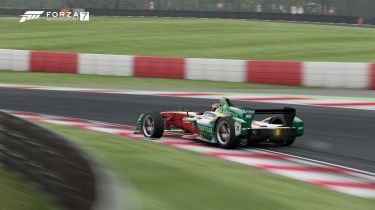 First, if you don't own it already, buy the #11 ABT Schaeffler Audi Sport FE02 in-game. You may need to level up or save some credits first.
Then, select 'Single Player', then 'Rivals', followed by 'Class S Time Attack'. The next screen is a list of tracks – scroll along until you find Brands Hatch Indy.
On selecting this you'll be greeted by a pop-up asking if you want to upgrade your car. In the interest of fair competition, select 'RACE ANYWAY' to carry on with no modifications. Then wait for the track to load, start your race and set a time.
Remember, on the 'Post Race' screen you can press 'X' to view an international in-game leaderboard along with your time.
Forza Motorsport 7 – Audi Formula E Lockdown Leaderboard
Car: #11 ABT Schaeffler Audi Sport FE02Tyres: StockTuning/homologation: NoneAssists: AnyTrack: Brands Hatch Indy
Top 10 lap times:
Dan Collier (Twitter) – 00:47.654
Alastair Crooks (Auto Express) – 00:48.005
Dean Gibson (Auto Express) – 00:48.729
Jason Bartram (Twitter) – 00:48.743
Ahmed Jan (Twitter) – 00:49.863
James Howe (DrivingElectric) – 00:51.584
Jake Weaver (Auto Express) – 00:52.786
MINI Cooper Electric: pricing and specs for British-built electric supermini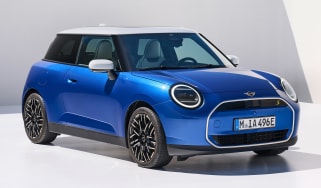 MINI Cooper Electric: pricing and specs for British-built electric supermini
MINI's latest electric hatchback introduces a revolutionary interior design, as well as larger batteries to provide a 250-mile range
Tesla Cybertruck: pricing and specs for Elon Musk's electric pickup truck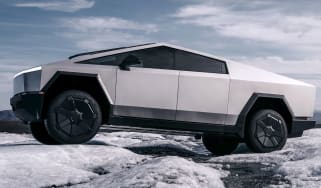 Tesla Cybertruck: pricing and specs for Elon Musk's electric pickup truck
The Tesla pickup truck is now on sale, with a range of up to 340 miles and a starting price of just over $60,000
Electric Renault 5: prices, 2024 launch date and teaser images of the MINI Cooper rival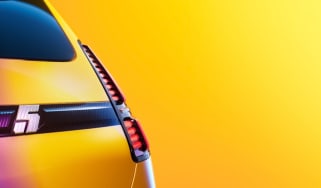 Electric Renault 5: prices, 2024 launch date and teaser images of the MINI Cooper rival
New official teaser pictures for Renault's electric supermini confirm the 5's reveal in February 2024