Q&A: Helen Lees, head of electric vehicles, PSA Group UK
Peugeot, Citroen, DS and Vauxhall are all preparing for electric and plug-in hybrid launches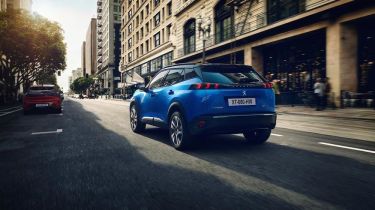 At the recent Oxford EV Summit, DrivingElectric spoke to Helen Lees, head of electric vehicles and connected services for the PSA Group brands (Peugeot, Citroen, DS and Vauxhall) in the UK. All four brands will be launching new electric and plug-in hybrid models in the coming months as the group works towards its stated aim of having an electrified version of everything it sells available by 2025.
Will the PSA brands face the same supply issues that have hit models like the Hyundai Kona Electric and Kia e-Niro?
"There's a lot of talk in the market about battery supply chain problems, but we have secured battery supply for the volumes that we intend to deliver in the short to medium term – we don't have any particular concerns. We're also establishing our own battery centre of excellence at Opel in Germany, so rather than buying in batteries as we've done in the past, we're assembling them ourselves, which gives us much greater flexibility."
Do you expect to see similar lead times for the electric versions of cars like the Peugeot 208 and Vauxhall Corsa as for the petrol and diesel versions?
"I would absolutely hope so – the time for us to get a vehicle out of the factory will be the same. We are seeing a lot of pre-orders coming through for the electric versions, because the market is a bit concerned about supply, so people want to reserve EVs early. Ultimately, we have a certain level of production and the demand will influence lead time.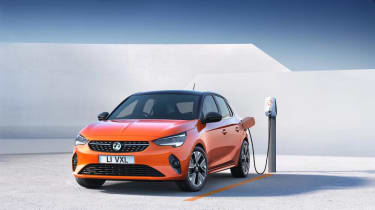 "One of the benefits of our 'multi-energy platform' strategy is being able to get petrol, diesel and electric versions of the cars off the same production line. That means we have more flexibility to build what the market is asking for than if we had a standalone electric car. We have seen with the decline of diesel that the market has struggled to build more petrols and less diesels quickly enough; vehicles coming out of separate plants or on separate platforms can exacerbate that."
Will every dealer in your network be able to sell and service new electric cars like the e-208, Corsa-e and DS 3 Crossback E-Tense from the day they launch?
"Yes, at the point at which the first electric model for each brand launches. That's a step away from where we are today, as we've been in the electric market since late 2010 with quite a low-volume product [the Peugeot iOn]. Initially that was only offered in the big metropolitan cities through a specialist dealer network, which has grown over time, but we're now doing away with that completely and every single dealer will be fully trained and certified on electric cars."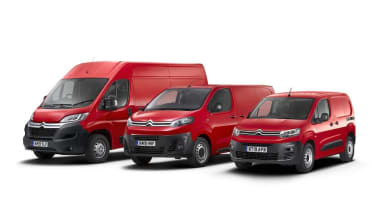 Recently, PSA announced electric versions of the Peugeot Boxer and Citroen Relay 3.5-tonne vans. Why is the focus on this larger end of the commercial-vehicle market for the time being?
"Our strategy is about electrification at an appropriate time for each model; it's not only customer-driven, but also depends on where the model is in its life cycle and when it's due to be replaced. So our small electric vans, the [Peugeot] Partner and [Citroen] Berlingo, have grown sales volumes in recent years, but sit on an older platform that's going to be replaced relatively soon.
Partnership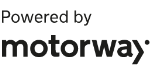 Need to sell your car?
Find your best offer from over 5,000+ dealers. It's that easy.
"With the Boxer and Relay, we're still a few years from them naturally coming up for replacement, so we're working with a third-party converter to be able to deliver something in the short term, because there is customer demand for something in that sector. The electric versions of the Peugeot Expert, Citroen Dispatch and Vauxhall Vivaro coming next year will be full factory solutions, with PSA-assembled battery packs."
Will the current Berlingo Electric and Partner Electric stay on sale until the new models arrive in 2021?
"No, there will unfortunately be a gap in production, probably starting at the end of 2019, which we hope will be plugged by the larger vans. We're seeing a lot of demand in mid-size sector; historically all that has been available has been small electric vans, so that's what everyone has trialled, but obviously there are a lot of businesses running bigger vans that need something."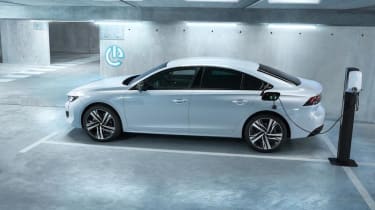 PSA is also launching Vauxhall Grandland X, Peugeot 508, Peugeot 3008, DS 7 Crossback and Citroen C5 Aircross plug-in hybrids in the coming months – are these mainly aimed at fleet customers?
"Our overall strategy is to go fully electric with our small to medium-sized cars and our vans, and to go plug-in hybrid for our bigger cars and SUVs. That's what we feel is most appropriate for each vehicle. I also think plug-in hybrids can help with convincing the mainstream consumer that they can go electric, so I do anticipate relatively large fleet uptake for those models. A lot of fleets are encouraging it and it's a more viable solution for drivers that do higher mileage.
"Ultimately we're about offering choice, depending on the type of driving and mileage you do and where. If a Peugeot 3008 is right for you, you can then decide to go for petrol, diesel or PHEV, based on your driving profile, rather than there being only one plug-in option in a certain size and style of vehicle.
Is there big appetite for pure electric cars among fleet buyers right now?
"Absolutely, certainly for operational and delivery fleets with lots of vans. It's difficult to judge, given that we currently sell pure electric vehicles but not plug-in hybrids, but I see more interest in the former than the latter. Plug-in hybrids are more popular for user-choosers and people who are still a little bit on the fence about making the switch."
New electric cars coming in 2023 and beyond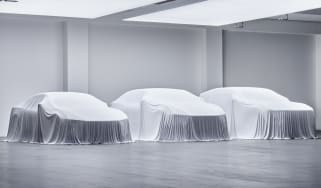 New electric cars coming in 2023 and beyond
With electric cars making up an ever-increasing proportion of sales, the industry is working flat out to launch new models – here's what's on the way …
New Toyota battery tech to deliver 500-mile EVs by 2026; 750-mile ranges to come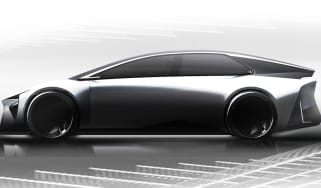 New Toyota battery tech to deliver 500-mile EVs by 2026; 750-mile ranges to come
Toyota has revealed details on its latest battery technology, set to underpin its next generation of EVs
New Fiat 600e SUV prices announced: £3,000 cheaper than a Jeep Avenger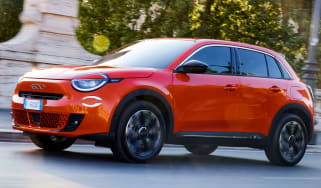 New Fiat 600e SUV prices announced: £3,000 cheaper than a Jeep Avenger
The larger sibling to the Fiat 500e gets a stylish SUV-like design and a 249-mile range