Goodwood Festival of Speed to feature 'Electric Avenue' exhibition
'Electric Avenue – The Road to 2030' is an interactive exhibition featuring everything electric, from zero-emissions city cars to hypercars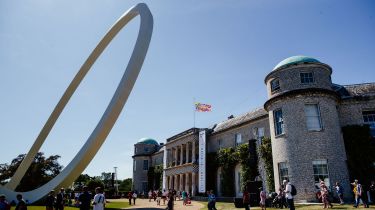 This year's Goodwood Festival of Speed will include a new interactive exhibition of the latest zero-emissions models. Called 'Electric Avenue – The Road to 2030', the attraction will feature a variety of electric cars, from city cars and saloons to SUVs and hypercars.
According to the organisers of the event, the goal for the 'Electric Avenue' exhibition is to make "electric mobility more accessible" and provide visitors with the opportunity to explore and compare models from different brands.
Industry experts will be also on hand to discuss questions any visitors may have on topics like financing and running costs of electric vehicles, as well as concerns about ownership, such as charging times and the realities of range and reliability.
One goal of the exhibition is to empower visitors to switch to electric, with an emphasis on the rapidly approaching 2030 ban on the sale of new petrol and diesel cars.
The Duke of Richmond, who owns the Goodwood estate where the Festival of Speed is held, said of the upcoming exhibition: "The Festival of Speed has always taken a defining position on cutting-edge technology and the future of mobility, and we have long championed electric, connected and autonomous vehicles."
It seems that the limelight at the 2021 Goodwood Festival of Speed will be split between the best internal-combustion-engined creations and the latest electric models appearing at next week's event. 
BMW previously announced it'll be showcasing the new i4 – its rival to the Tesla Model 3 – at its 'Electric Boulevard' exhibit. Meanwhile, Polestar is set to debut the Precept concept car – the Swedish brand's soon-to-be flagship saloon – at this year's Festival of Speed.
Top 10 best electric family cars 2023/2024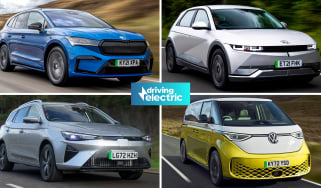 Top 10 best electric family cars 2023/2024
Peugeot E-3008: pricing announced for France's answer to the Tesla Model Y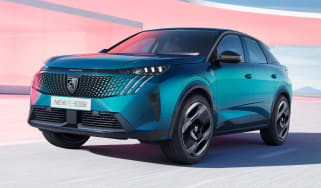 Peugeot E-3008: pricing announced for France's answer to the Tesla Model Y
First contact: facelifted Kia EV6 will look even more like a UFO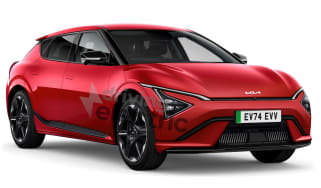 First contact: facelifted Kia EV6 will look even more like a UFO
Kia is readying an update for the EV6 crossover, which is set to include a new face and tech from the larger EV9
New Fisker Ocean Sport washes up in the UK: £36k for a 288-mile range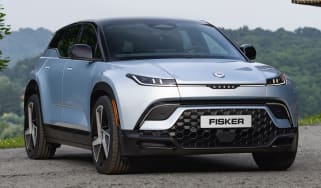 New Fisker Ocean Sport washes up in the UK: £36k for a 288-mile range
American EV startup Fisker has just launched its entry-level Ocean SUV in the UK, with a range of up to 288 miles
Electric Renault Twingo revealed as £17k rival to Citroen e-C3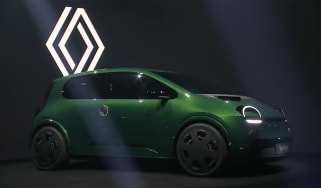 Electric Renault Twingo revealed as £17k rival to Citroen e-C3
Renault has unveiled its smallest EV yet; a sub £20k city car with a claimed high level of efficiency