New Polestar 5 unveiled: luxury flagship to take on the mighty Tesla Model S
The Polestar 5 has officially broken cover, and it's set to hit the road in 2025
The all-new Polestar 5 has been revealed to the world at this year's Polestar Day event in Los Angeles. The all-electric luxury GT car will become the brand's flagship model when it lands in 2025, and go head-to-head with the likes of the Tesla Model S, Porsche Taycan and Lotus Emeya.
We've seen plenty of Polestar 5 prototypes undergoing testing and on display at the Goodwood Festival of Speed, but this is our first proper look at the car's exterior styling. The design remains true to the Polestar Precept concept that inspired it, and carries over several features including the brand's signature 'Thor's hammer' split headlights, a full glass roof and scalloped door sills. The full-length tail light bar also turns down at the corners to join the bumper, just like on the original concept.
It's clear from the placement of the door handles that the 5 features a conventional set of doors, as opposed to the more striking 'coach doors' that appeared on the Precept concept. However, one element from the concept that will reach production is the lack of a separate rear window.
Instead, the car's single-piece glass roof flows back over the rear-seat passengers' heads, behind which is a solid panel. Polestar says this allows for greater boot space, although it remains to be seen how this will work in practice. 
If you're concerned about visibility with that rear panel, don't be. We expect the Polestar 5 will feature a live camera feed to a digital rear-view mirror, just like the Polestar 4 coupe-SUV, while Lidar sensors will also work with the car's autonomous driving technology. 
The 5's interior was disguised during this event, but previous prototypes have given us a good clue as to what we can expect. In line with Polestar's net-zero ambitions, the 5 is likely to be fitted with a range of sustainable materials in place of more traditional leather upholstery. A large Google-powered infotainment and large central touchscreen are sure to make an appearance too.
Underneath, the Polestar 5 will feature a dual-motor setup that the Swedish brand has previously referred to as "a new top-of-the-line electric powertrain", and will deliver 874bhp and 900Nm of torque. No battery size or range figures have been announced yet. 
Pete Allen, head of Polestar UK's research and development, told DrivingElectric in February 2022 that the Polestar 5's bespoke bonded aluminium platform, along with the structural battery, will provide "supercar levels of torsional rigidity." This will help to offer "best-in-class vehicle dynamics", which is a bold claim given that the car will be going competing against cars like the Porsche Taycan.
As a result of the new materials and techniques Polestar is employing, the 5's completed platform and body are expected to weigh less than those of cars in smaller segments. This is expected to benefit the car's range, efficiency and driving dynamics.
Polestar 5: extreme fast charging, range and technology
No exact range figure for the Polestar 5 has been released yet, but speaking to DrivingElectric, Polestar CEO Thomas Ingenlath previously explained that the brand's focus on sustainability will be reflected in its battery, which will most likely offer a range of around 300 miles: "If you're talking about making a car more efficient, that's great," he explained. "If you're talking about packing more and more kWh into the car to make the best range, it's crazy, because that doesn't help us get closer to making a sustainable car."
Partnership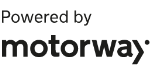 Need to sell your car?
Find your best offer from over 5,000+ dealers. It's that easy.
Some time after the 5's launch, its 800V architecture is set to adopt some new 'extreme fast charging (XFC)' technology that Polestar is developing in partnership with StoreDot. The aim of this system is to allow 100 miles of range to be added to its 'pouch' silicone anode battery in a mere five minutes – a development that should go quite some way towards eliminating range anxiety.
If successful, Polestar plans to showcase this revolutionary battery tech within another prototype of the 5 in 2024.
Polestar Precept concept: details and design
Aside from its striking exterior styling, the Precept concept car includes innovations in sustainable interior materials and HMI (human-machine interface). At the front, the grille has been replaced with a transparent panel called the 'Polestar SmartZone', which houses sensors for the car's driver-assistance and safety systems.
Above this, an integrated front wing accelerates air flow over the long bonnet, improving aerodynamic efficiency and thus range. At the rear, there's a full-width light blade, which extends at its edges into small 'aero wings' – another aerodynamic touch. As on the Honda e and certain versions of the Audi e-tron, conventional door mirrors are replaced by cameras feeding to screens at the edge of the dashboard, while a wide-angle camera on the rear of the car supplies the picture for the central rear-view screen.
Inside, a 3.1-metre long wheelbase ensures generous rear headroom and legroom. There's no separate rear window; the car's single-piece glass roof extends behind the rear seats. Between the rear headrests, the Polestar emblem floats holographically inside a solid piece of Swedish crystal.
Several different types of sustainable materials are used for the interior, including flax-based composites for the panels and seatbacks, 3D-knitted recycled plastic bottles for the seat surfaces, recycled cork vinyl for the seat bolsters and headrests and reclaimed fishing nets for the carpets.
Like the Polestar 1 and Polestar 2 production models, the Precept uses an Android-based infotainment system. There's a 15-inch portrait-orientated central screen as well as a 12.5-inch screen in front of the driver, linked by an illuminated 'blade' that encompasses the whole interior. The system complements the usual touchscreen interface with eye-tracking and proximity sensors to allow hands-free manipulation of the menus.
According to Polestar's head of design Maximilian Missoni: "At Polestar, we see technology as an enabler, as a tool to solve our society's problems and we translated this attitude into a new set of design principles. The combination of sustainable materials and high-tech smart systems opens an entirely new chapter of avant-garde luxury design and shows where Polestar is heading."
Top 10 longest range electric cars 2023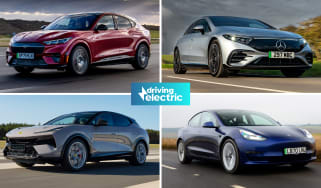 Top 10 longest range electric cars 2023
The new Polestar 4 coupe-SUV has… no rear windscreen?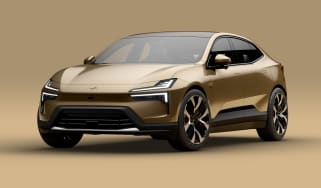 The new Polestar 4 coupe-SUV has… no rear windscreen?
DrivingElectric Awards 2024: the winners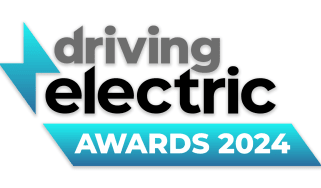 DrivingElectric Awards 2024: the winners
We celebrate the very best products in the EV world
Tesla Cybertruck: pricing and specs for Elon Musk's electric pickup truck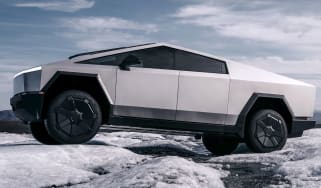 Tesla Cybertruck: pricing and specs for Elon Musk's electric pickup truck
The Tesla pickup truck is now on sale, with a range of up to 340 miles and a starting price of just over $60,000