Top 10 best seven-seater electric and hybrid cars 2023
If the regular crop of electrified SUVs and family cars don't provide enough practicality for you, then take a closer look at the range of electric and hybrid seven-seaters on the market today...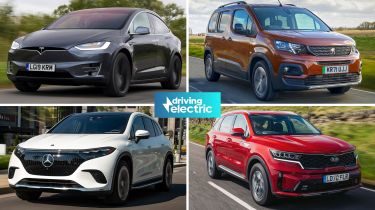 With more manufacturers adopting hybrid and electric-car technology, there's a wider variety of electrified cars on sale in 2023 than ever before. From compact city cars and estates to even seven-seater SUVs and MPVs. The latter are ideal for drivers whose top priority is practicality, but don't want the running costs often associated with petrol and diesel options on the market.
So how do you decide if your seven-seater should be a hybrid, plug-in hybrid or fully electric? EVs are an ideal choice if you mainly do shorter journeys, while a PHEV is a solid bet if you tend to do a mix of long and short trips as there's a petrol engine to fall back on. If you don't have access to a home wallbox, a full hybrid doesn't require plugging in at all, although it can't match the rock-bottom running costs of the equivalent plug-in hybrid or electric car.
It's worth mentioning, though, that while there are plenty of seven-seater hybrid cars on sale, there are very few fully electric models. While there are plenty of more premium options on the horizon such as the Volvo EX90 and the Kia EV9, most seven-seater EVs are van-based offerings like the Citroen e-SpaceTourer and Vauxhall Vivaro Life Electric. Somewhere in the middle is the Volkswagen ID. Buzz which, while it's currently only available with five seats, is due a longer-wheelbase seven-seater model in 2024.
With all that mind, here are our top picks for the best seven-seater electric and hybrid cars on sale right now…
1. Hyundai Santa Fe
The latest Hyundai Santa Fe is available as a full-hybrid or plug-in hybrid, just like its sister model the Kia Sorento. The plug-in version may be the more efficient of the two on paper, with 36-mile all-electric range, but if you can't charge at home, then the regular hybrid still boasts good fuel economy and exceptional cabin quality, plus is cheaper to buy than the plug-in model. The third row of seats is easy to access, but if you don't need them, there's a vast 571 litres of boot space on offer when they're folded down. 
Read our full review of the Hyundai Santa Fe Hybrid to find out more.
2. Mercedes EQB
Derived from the combustion-engined Mercedes GLB and sitting between the smaller EQA and larger EQC in the brand's EV line-up, the EQB was the first electric SUV from Mercedes to be offered with seven seats. Its boxy styling ensures no shortage of passenger space inside, although the manufacturer does admit that the third-row seats "can be used by people up to 5ft 4in tall" – boosted by the fact that it's one of only a handful of cars with ISOFIX child seat mounts in the third row. Both versions of the EQB get all-wheel-drive thanks to a dual-motor setup, plus rapid charging and a driving range of up to 257 miles.
Read our full review of the Mercedes EQB to find out more.
3. Tesla Model X
The Model X is one of the most well-known electric seven-seaters on the road, thanks in no small part to its novel 'falcon wing' rear doors. But it also boasts semi-autonomous driving capabilities, impressive charging speeds and loads of technology. What's more, Tesla updated the Model X recently to bring it in line with the latest Model S. The Long Range is the version capable of 360 miles on a charge, while Plaid gets a 340-mile range, but pumps out over 1,000bhp and can accelerate from 0-62mph in 2.5 seconds. However, as it stands, Tesla isn't accepting factory orders, so if you're interested, it's best to hunt out a good-value second hand model.
Partnership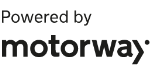 Need to sell your car?
Find your best offer from over 5,000+ dealers. It's that easy.
Read our full review of the Tesla Model X to find out more.
4. Volvo XC90 Recharge
The Volvo XC90 Recharge is another seven-seater that's surprisingly quick when you put your foot down: an electric motor supports a 2.0-litre engine that's both supercharged and turbocharged, resulting in 448bhp and a 0-62mph time of 5.4 seconds. For 2022, Volvo fitted a larger 18.8kWh battery to the plug-in XC90, so the Swedish seven-seater is now capable of returning up to 235mpg and covering 43 miles on electric power. With all seven seats in operation, there are 262 litres of space in the boot, rising to 640 litres in five-seat mode. It's worth noting that the XC90's pure-electric successor – the all-new EX90 – has been revealed and will go on sale later this year.
Read our full review of the Volvo XC90 Recharge to find out more.
5. Nissan X-Trail
Sitting above the best-selling Nissan Qashqai, the X-Trail is available with five or seven seats, as well as Nissan's clever e-Power hybrid powertrain. Unlike most hybrids, the petrol engine is used here to power the electric motor which, in turn, drives the front wheels. This gives the hybrid X-Trail a driving experience that's almost as smooth as a fully electric car, with Nissan claiming it'll return 48.7mpg in combined town and motorway driving. It may not be the most spacious 7-seater on sale, but the X-Trail represents good value for money and is ideal for larger families with young children.
Read our sister publication Auto Express' full review of the Nissan X-Trail to find out more.
6. Mercedes EQS SUV
The Mercedes EQS SUV is the German brand's flagship EV, sitting above the smaller five-seater EQE SUV in the lineup. All models sold in the UK come with all-wheel-drive, an official range of 379 miles and a maximum charging speed of 200kW, so a 10-80% top-up of the enormous battery takes just 31 minutes. Interior quality is exquisite, as you'd hope from an electric SUV that starts from around £130,000, and the technology on-board is among the best in the business, too. The over 2.6-tonne SUV is a bit underwhelming to drive, but it's comfortable and very refined. There's also loads of cabin space, though seats six and seven are best reserved for kids. 
Read our full review of the Mercedes EQS SUV to find out more.
7. Kia Sorento
The Kia Sorento is a large, practical SUV with a bold look all of its own. Like its sister car the Hyundai Santa Fe, the Sorento is available in full hybrid and plug-in hybrid form, with the latter offering an electric range of up to 35 miles. This version is currently not available to order, though we expect it to return to UK price lists in the very near future. 
Meanwhile, the full hybrid can still return a decent 38-41mpg and produces 158-168g/km of CO2. It's one of the largest SUVs we've tested, but is still sharp to drive, and practicality is impressive, thanks to over 600 litres of boot space in both versions when the rearmost seats are folded down. Remarkably, the third row is just big enough for adults to sit in – just be aware that, due to current supply constraints, the Sorento is only available in fully-loaded (and expensive) 'Edition' guise, which does limit its appeal somewhat.
Read our reviews of the Kia Sorento Hybrid and plug-in Kia Sorento PHEV to find out for more.
8. Peugeot e-Rifter
Peugeot's zero-emissions entry into the MPV market is the e-Rifter, which is available in both five and seven-seat configurations. Like its sister models – the Citroen e-Berlingo and Vauxhall Combo Life Electric – the e-Rifter uses a 134bhp electric motor and 50kWh battery for a range of 172 miles. Thankfully, interior space in the e-Rifter hasn't taken a hit with the switch to electric power, with a surprising amount of room on offer in the seven-seater version, even for taller adults in the third row. The driving experience of the Peugeot is also smooth and relaxing thanks to its extremely quiet electric powertrain, while its SUV-esque styling and futuristic i-Cockpit interior helps it stand apart from the closely related Citroen and Vauxhall.
Read our full review of the Peugeot e-Rifter to find out more.
9. Mercedes EQV
A more luxurious take on the 'van-with-windows' recipe, the EQV is the fully electric version of the Mercedes V-Class. Available with seating for six, seven or eight people, it's largely aimed at the private-hire minicab market, but could well make for a very spacious family car. Performance is decent enough thanks to a 201bhp electric motor, while the battery offers enough charge for a 213-mile range. We're particularly fond of the car's whisper-quiet operation and excellent refinement: perfect for a relaxing airport transfer or family getaway. It may be worth holding off on this one, though, as a facelifted model has been revealed featuring Merc's latest MBUX tech.
Read our full review of the Mercedes EQV to find out more.
10. Dacia Jogger Hybrid 140
It's no secret that larger cars with complex hybrid and electric powertrains tend to be rather expensive. However, the Dacia Jogger bucks this trend by offering lots of space and a fuel-sipping hybrid engine for under £25,000. The Jogger's rearmost set of seats are best-suited for children, but the hybrid still offers a decent 212 litres of space with all three rows in place, or 699 litres in five-seat mode. Plus, with a fuel economy rating of 56.5mpg on the combined WLTP cycle, the Jogger Hybrid 140 is as cheap to run as it is to buy.
Read our sister publication Auto Express' full review of the Dacia Jogger Hybrid 140 to find out more.
Top 10 best seven-seater cars to buy in 2023
First contact: facelifted Kia EV6 will look even more like a UFO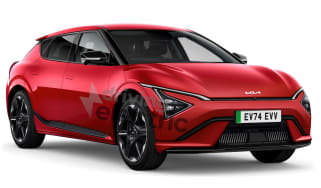 First contact: facelifted Kia EV6 will look even more like a UFO
Top 10 best electric family cars 2023/2024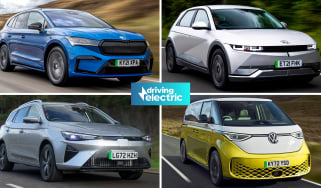 Top 10 best electric family cars 2023/2024
First contact: facelifted Kia EV6 will look even more like a UFO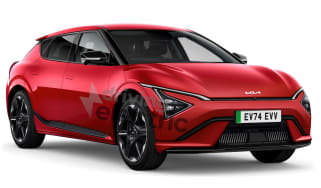 First contact: facelifted Kia EV6 will look even more like a UFO
Kia is readying an update for the EV6 crossover, which is set to include a new face and tech from the larger EV9
New Fisker Ocean Sport washes up in the UK: £36k for a 288-mile range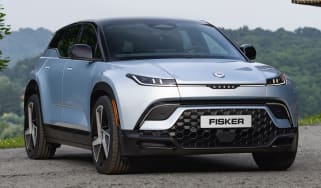 New Fisker Ocean Sport washes up in the UK: £36k for a 288-mile range
American EV startup Fisker has just launched its entry-level Ocean SUV in the UK, with a range of up to 288 miles
New Vauxhall Vivaro Electric is cheaper, yet has more range and tech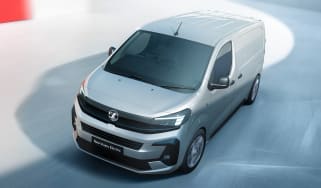 New Vauxhall Vivaro Electric is cheaper, yet has more range and tech
Vauxhall has given its Vivaro Electric panel van a mid-life refresh with a new face and some of the latest tech