Electric van charging guide
Wondering how to charge an electric van? It's a key consideration for new and potential owners, but it's a lot easier than you might think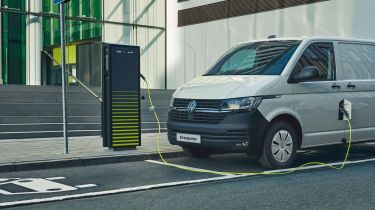 Electric vans are becoming increasingly popular with UK businesses, especially with those operating in urban areas. Right now, electric vehicles are exempt from the London Congestion Charge and electric vans' zero-emissions status will become more important as more UK cities look to introduce clean-air zones.
So, if you're looking at adding zero-emissions vehicles to your fleet or buying one for yourself, you may need to consider a few things – one of the most important being how and where you can charge your electric van. Just like electric cars, electric vans need to be regularly recharged. If you only cover short distances during the day, one option would be to charge overnight. However, many will need topping up during the day – either out and about or back at base.
While this may be inconvenient for some users, the other side of the equation is the significant running-costs savings to be made by using an electric van, both in terms of 'fuel costs' and other expenses such as tax and maintenance. Being seen to 'go green' can be good for a business' image, too, plus there are grants available for installing charging infrastructure on your premises.
How to find a charging point
If you keep your van at your home or workplace overnight, it's important to be able to charge it during that time. Off-street parking, such as a garage or a driveway, can make this much easier, as you can install a home wallbox to recharge the van with. It's definitely worth getting one of these, as they significantly speed up your charging time compared to a standard domestic socket.
For charging while out and about, most electric vans come with a sat-nav that has a database of available charging stations nearby, while you can also use a phone app like Zap Map or Open Charge Map to find stations near you. The app and website shows both the availability of the stations and how much a charge is likely to cost you.
How long does it take to charge an electric van?
How long it takes to charge your electric van will depend on the size of its battery. As you can imagine, those with a larger capacity battery, will take longer to charge. Volkswagen, for example, claims a 7.2kW home wallbox can recharge the eTransporter's battery to full in around five and a half hours – for a real-world range of around 82 miles. But if you're going to be using your van throughout the day, you may have to top it up at a public charging point. Thanks to its CCS connector, the same Volkswagen can charge up to 80% capacity in 45 minutes using a DC rapid charger.
How much does it cost to charge an electric van?
Currently, electricity costs around 14p per kilowatt-hour on an average domestic tariff. Again, using the Volkswagen e-Transporter as an example, a full charge of its 37.3kWh battery will cost a little over £5. Public charging points often cost more to use – with rapid chargers cutting the time it takes to refill your van's battery. The trade off is prices of between 20-40p per kilowatt-hour. Of course, if you can charge at your workplace this could dramatically reduce your running costs, especially if you can take advantage of an off-peak electricity tariff.
What connector types do electric vans have?
Most electric vans today feature a Type 2 charging port. In 2014, the European Commission ruled that all public charging stations should feature a Type 2 connector. For example, the Volkswagen e-Transporter, Renault Kangoo Z.E, Nissan e-NV200 and the Peugeot Partner Electric all have this socket.
Partnership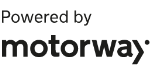 Need to sell your car?
Find your best offer from over 5,000+ dealers. It's that easy.
This same socket is also compatible with a three-pin plug, provided you have the necessary cable to hand. Beware, however: depending on the size of the battery, this can be a very slow way of charging your van. Newer electric vans are also able to use DC rapid charging technology. A 50kW rapid-charging point can give the e-Transporter an 80% charge in around 45 minutes – much quicker than a 7kW home wallbox charger.
Electric Ford Puma could become the UK's best-selling EV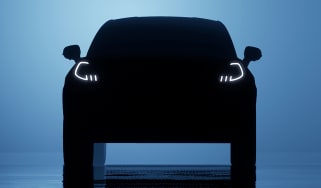 Electric Ford Puma could become the UK's best-selling EV
The Ford Puma EV is set to arrive in 2024 with a range of over 200 miles and a tweaked exterior design
Vauxhall Corsa Electric facelift brings sharp new look and tech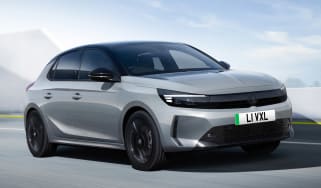 Vauxhall Corsa Electric facelift brings sharp new look and tech
Vauxhall's top-selling electric supermini has been updated for 2023, now getting the 'Vizor' from the Mokka Electric
BMW i5 breaks cover as 5 Series EV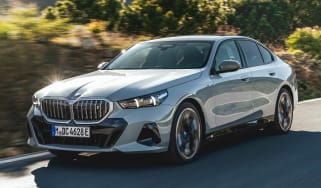 BMW i5 breaks cover as 5 Series EV
BMW has unveiled an all-electric version of its long-running 5 Series, with a range of up to 362 miles