Volvo EX30 review: a new level of Swedish minimalism
Volvo brings its SUV expertise to the lower end of the market with a £31k EV that deserves your attention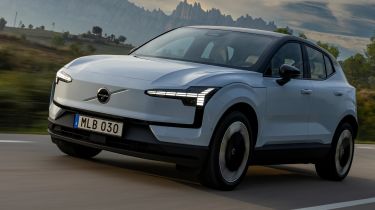 Pros
Low price
High quality cabin
Fun to drive
Cons
Limited rear legroom
Lack of physical buttons
Twin Motor seems superfluous
Volvo EX30 verdict
The EX30 is a fantastic small electric SUV that offers great value for money. It not only drives beautifully and looks stunning but also boasts excellent build quality and a commitment to sustainable materials. While the over-reliance on touchscreen controls is a bit frustrating and the lack of rear space might put off some buyers, the EX30 nevertheless manages to deliver electric SUV desirability at a truly tempting price.
Details, specs and alternatives
We were a little taken aback when the EX30 first launched; we knew for quite a while that a smaller sibling to the Volvo XC40 Recharge was on the way, but we didn't expect it to come at such a bargain price. Starting at around £31,000 for the entry-level Core Single Motor model – roughly £5k less than a Jeep Avenger – the Volvo EX30 really is quite a steal, especially considering the impressive features it offers.
A smaller 51kWh battery that provides a range of up to 214 miles means the EX30 Single Motor is really aimed at city drivers or those looking to use the electric Volvo SUV as a second car. Don't disregard it too quickly, though; you still get the sleek looks, sustainable materials, and top-notch Google-powered tech that the rest of the range boasts.
Likely to be the most popular choice, the Volvo EX30 Single Motor Extended Range gets, as its name suggests, a single 268bhp motor to drive the rear wheels, plus a 69kWh battery to provide an impressive range of up to 298 miles. Priced at around £38,500 in Plus trim, it's a decent option, although it's worth noting that the similarly-priced Tesla Model 3 boasts a more spacious cabin, even more impressive tech and, crucially, more range than the Volvo. For those looking for a fully loaded experience, the top-spec EX30 Ultra model, complete with a panoramic sunroof and 360-degree cameras, comes in at around £42,000.
You might be tempted by the Twin Motor Performance Model, priced at under £41,000, which can reach 62mph in a lively 3.4 seconds, thanks in part to having four-wheel-drive. However, it's worth mentioning that this model sacrifices some range, dropping down to 286 miles from its 69kWh battery. In our opinion, the Single Motor Extended Range, with its 5.1 seconds 0-62mph time and better overall driving experience, is a more sensible choice.
In terms of design, the EX30 showcases the signature Swedish charm we've come to expect from modern Volvos with its Thor's Hammer headlights, pronounced shoulder lines, and high mounted rear lights. The absence of a front grille makes it stand out next to other Volvo models, as does the contrasting roof which works to create a sleeker look by hiding the EX30's boxy SUV dimensions.
The EX30 is initially being built in China, although production will subsequently be moved to Volvo's Ghent plant in Belgium from 2025 as part of the company's sustainability plans. Volvo has also introduced a new agency agreement with dealers, meaning that the EX30 and other Volvo models will be purchased directly from the company. Buyers will still have a range of traditional purchase options, leasing, and subscription plans to choose from.
Range, battery size & charging
| | | |
| --- | --- | --- |
| Range | Wallbox charge time | Rapid charge |
| 214-296 miles | 6-8hrs (0-100%, 11kW) | xxmins (10-80%, xxkW) |
There are two battery sizes available in the Volvo EX30: the 51kWh unit in the standard car and the larger 69kWh pack in the Extended Range and the all-wheel drive Twin Motor versions. The WLTP combined range for the base model is 214 miles, which is roughly the same as what you can expect from a similarly-priced Fiat 500e or Vauxhall Mokka Electric.
Partnership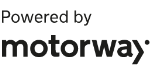 Need to sell your car?
Find your best offer from over 5,000+ dealers. It's that easy.
Mouthful of a name aside, the EX30 Single Motor Extended Range model should offer sufficient range for most buyers, with a maximum of 296 miles. Twin Motor cars utilise the same 69kWh battery pack, however, due to the extra power that's on offer, need plugging in after just 280 miles – or a lot less if you've got a heavy right foot.
In terms of charging, you're looking at 6 hours to charge the smaller battery from flat to full on an 11kW home wallbox, or 8 hours for cars with the bigger pack. If you've access to a sufficiently fast DC ultra-rapid charger, Volvo says a 10-80% top-up is possible in as little as under half an hour for both models.
Running costs & insurance
Despite coming from a premium brand, the Volvo EX30 is one of the cheapest electric cars you can buy, starting from around £31,000. Not only is its relatively inexpensive to buy, it should be cheap to run, too - especially if you top-up at home and have an specific energy tariff.
While insurance premiums are likely to be high given the EX30 is a fast and desirable electric car, company car drivers can jump for joy given the electric Volvo's 2% Benefit-in-Kind tax rating. EVs like the EX30 are also exempt from VED (road tax) and the London Congestion Charge until 2025.
Performance, motor & drive
| | | | |
| --- | --- | --- | --- |
| 0-62mph | Top speed | Driven wheels | Power |
| 5.7-3.6s | 112mph | Rear or Four | 272-42bhp |
Volvo sees the EX30 as being very much bought as a second car for households and used for short trips around town. Our experience driving it suggests it can fill that role very competently, but do a whole lot more as well. It's up with the best handling Volvos we've driven in recent years, which might sound like faint praise but really isn't. 
The powertrain has the user-friendly nature familiar from the best modern EVs, with fast responses and more power available than most drivers are ever going to use. The one-pedal driving function immediately feels natural, the car slowing progressively to a stop when you lift-off the throttle. We enjoyed the elevated driving position – SUVs used in towns do get some stick but the all-round visibility afforded by the EX30 makes it very well suited to urban environments.   
You aren't going to get too shaken-up by this compact Volvo either. The ride is smooth and rarely jarring over the bumps. Despite this impressive compliance, the suspension still manages to disguise the weight of the battery, meaning the EX30 didn't roll too much or lumber through direction changes on our Barcelona test drive route. The strong side bolstering of the seats holds you in place well, too. 
We wouldn't go as far as to call it sporty, though; the steering is pretty light regardless of which drive mode you're in and you'll quickly be made aware of the car's considerable mass if you take corners too briskly. Nevertheless, the EX30 is an enjoyable car to drive and ahead of many of its rivals in this regard. We even ventured off-road onto moderately rough gravel tracks and the multi-talented Volvo lapped it up with no fuss.
Interior, dashboard & infotainment
Inside, the EX30 isn't going to disappoint. Volvo's attention to detail is evident, with high-quality sustainable materials used throughout the cabin. No less than 25 per cent of the car is made from recycled aluminium, 17 per cent is recycled steel, and 17 per cent is recycled plastic.
Buyers have four 'room themes' to choose from, each offering a different feel and utilising various textures, colours, and sustainable materials. Our test drive included models featuring panels made from recycled PVC window frames, as well as a warmer textile made from recycled denim.
Storage has also been carefully considered. There's a deep tray between the driver and front passenger, which also includes wireless phone charging. The centre armrest features slide-out cup holders, one at a time. However, it took us a while to locate the opening for the central glovebox, which is cleverly concealed within the touchscreen.
Speaking of the touchscreen, it's worth mentioning that the EX30 relies heavily on this 12.3-inch display for various controls. While it offers a sleek design and Google-powered functionality, we feel that some functions, such as adjusting mirrors, could have been made more accessible and intuitive.
When it comes to audio, don't worry about the absence of speakers in the doors. Volvo has partnered with Harman Kardon to install a soundbar just beneath the windscreen. This seven-speaker sound system delivers an impressive audio experience with balanced sound and ample power. Volvo has also added a touch of novelty, using sound effects for the indicators that mimic the sound of a breaking twig. That sound is projected through the speakers so that it moves to the right when you're turning right and to the left when you're turning left. It's a nice touch. 
Boot space, seating & practicality
| | | | |
| --- | --- | --- | --- |
| Length | Width | Height | Boot space (seats up/down) |
| 4,233mm | 1,836mm | 1,555mm | 318/904 litres |
The EX30 has a five-seat configuration with the two front chairs offering excellent levels of comfort. Volvo has a great record of delivering really supportive seating in its cars and nothing has gone awry with this lower-priced model.  
That being said, rear passengers may still be uncomfortable in the EX30 due to the limited space available in the second row. While it's suitable for occasional use, taller individuals may find their knees pressed up against the front seats. Installing a large child seat may also pose some challenges, although the wide-opening doors help ease the process. The middle berth is also very narrow, as is the norm in cars of this class.
The boot offers a sensible 318 litres of space, which can be expanded to 904 litres with the seats folded. A false floor is available for hiding cables, or you can store them in the frunk (front boot). Volvo has even conveniently stamped a "will it fit?" graphic on the boot door to help you make informed decisions about what to carry and how to load it.
Reliability & safety rating
All Volvo EX30 models are well up to scratch in terms of safety kit. In terms of active safety technology, there's front and rear cross traffic alert with auto braking, lane departure warning, collision avoidance and a load of other features to intervene if sensors detect an imminent problem. There's also the usual airbags and Volvo's whiplash injury protection system.