Best electric car videos: our most popular videos of 2022
These are the most popular reviews, walkarounds and advice videos we published over the past 12 months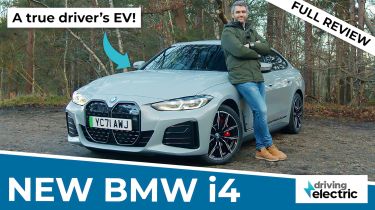 We've made dozens of videos in 2022, including reviews of the latest electric cars and plug-in hybrids on the market, first-looks where we've got up close with the hottest EVs unveiled this year, and even tips and tricks videos about how to live with an electric car.
With the year now drawing to a close, we decided to take a look back over the videos DrivingElectric has made over the past 12 months and share with you a list of our top 10 most popular. The list is in reverse order, and concludes with a world exclusive drive we bagged earlier this year that is certain to get you in the mood for summer.
Make sure to check out the winners of the 2023 DrivingElectric Awards and our list of the best electric cars as well to see what's impressed us the most over the past year – and don't forget to follow DrivingElectric on Twitter, Facebook, Instagram and YouTube for the very latest news and reviews.
DrivingElectric's top 10 videos of 2022
10. Lexus NX
The NX has been one of Lexus' biggest success stories in recent years, offering a strong blend of family SUV practicality, Japanese luxury philosophy and low hybrid running costs in one package. It was completely revamped in 2022 and now comes with the option of plug-in hybrid power. Editor Richard Ingram sampled the new version to see if it still has what it takes to worry premium German rivals…
Read our full Lexus NX 350h review to find out more.
9. Genesis GV60 review
Meet the Genesis GV60, in all its acid-green glory. The distinctive looking coupe-SUV sits on the same platform as the hugely impressive Hyundai Ioniq 5 and Kia EV6, making it the premium Korean carmaker's first bespoke EV. The GV60 is also meant to be the more upmarket sister car to the EV6 and Ioniq 5, with its rivals including the Ford Mustang Mach-E and Tesla Model Y. But how does it stack up against the competition?
Read our full Genesis GV60 review to find out more.
8. NIO battery swap
While your typical EV rapid-charging session can take upwards of 30 minutes, Chinese carmaker NIO has gone in a different direction: battery swapping. Instead of plugging in your electric car, you can have your battery swapped out for a fresh one – almost completely autonomously – in less than 10 minutes. To find out if it is the future of zero-emissions motoring, we tested out one of NIO's new battery swap stations in Norway.
Click here to find out more about NIO's battery swap technology.
7. Peugeot e-Rifter
The Peugeot e-Rifter, along with its sister models the Citroen e-Berlingo and Vauxhall Combo Electric Life, are EVs for those who don't want to compromise on practicality by settling for a typical SUV. Available with seven seats, and offering up to 4,000 litres of cargo space, it has the potential to be the ultimate electric car for families. But is there more to the electric-only MPV than sheer volume?
Read our full Peugeot e-Rifter review to find out more.
6. Kia EV6 GT review
The Kia EV6 is one of our favourite electric cars of the moment, and this EV6 GT range-topper brings incredible performance courtesy of a 577bhp all-wheel-drive powertrain. Is this just an expensive Kia, or is it genuinely a cut-price alternative to the Ford Mustang Mach-E GT and Porsche Taycan? We took the EV6 GT for a spin to find out…
Partnership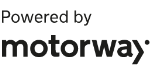 Need to sell your car?
Find your best offer from over 5,000+ dealers. It's that easy.
Read our full Kia EV6 GT review to find out more.
5. Nissan Ariya first drive
In 2011, Nissan launched the revolutionary Leaf: the world's first mainstream family electric car. But times have changed. Over a decade later, the Japanese brand's latest EV, the Ariya family SUV, faces a wide range of established competitors from the likes of Ford, Tesla, VW, Kia, Hyundai and more. So we drove a near-production prototype to get our first taste before the Ariya arrived in UK showrooms.
Read our full Nissan Ariya review to find out more.
4. Mercedes EQB review
Before the Mercedes EQB was launched, if you regularly carry more than five people around, your options in the electric-car market were a few chunky, van-based MPVs and the ultra-premium Tesla Model X. But is that third row of seats enough to justify the more than £50,000 starting price for the latest addition to Mercedes' EQ range? Watch our in-depth review to find out. 
Read our full Mercedes EQB review to find out more.
3. Hyundai Tucson Plug-In review
We were already big fans of the hybrid Hyundai Tucson, handing it our Best Hybrid Family Car award last year. Now we've got our hands on the plug-in hybrid version, which promises to be even more efficient – claiming 202mpg economy and electric range of over 30 miles. So is the Tucson Plug-In now the electrified family SUV to beat?
Read our full Hyundai Tucson Plug-In review to find out more.
2. Subaru Solterra walkaround
Subaru is finally launching its first-ever EV: the all-new Solterra SUV. It uses the same EV-specific platform as some new Toyota and Lexus models, but Subaru hasn't forgotten its adventurous roots, giving this electric family car permanent all-wheel drive and plenty of off-road-ready features to help you get off the beaten track.
Click here to find out more about the Subaru Solterra.
1. BMW i4 review
Fun-to-drive saloons are BMW's bread and butter, but now the premium German brand has added electric power to its hugely popular company-car formula to create this: the i4. The zero-emissions four-door is quite possibly BMW's most important EV to date, and not just because it goes toe-to-toe with the Tesla Model 3. The i4 is also our first chance to see if BMW can make a pure-electric driver's car.
Read our full BMW i4 review to find out more, and check out our triple test between the i4, Tesla Model 3 and Polestar 2.
BONUS: Exclusive MINI Electric Convertible drive
The next-generation MINI Electric is arriving in 2023, with a convertible version due within two years. To prove it's worth the wait, MINI has taken a tin opener to its zero-emissions hatchback and created a one-off drop-top EV just in time for summer! There's only one in the world, and DrivingElectric editor Richard Ingram has been behind the wheel for an exclusive drive.
Read our full review of the MINI Electric Convertible to find out more.
First contact: facelifted Kia EV6 will look even more like a UFO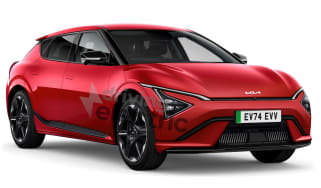 First contact: facelifted Kia EV6 will look even more like a UFO
Top 10 best electric family cars 2023/2024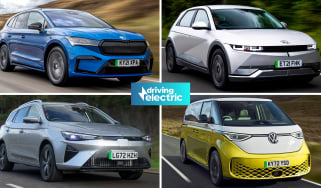 Top 10 best electric family cars 2023/2024
Peugeot E-3008: pricing announced for France's answer to the Tesla Model Y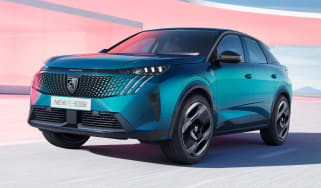 Peugeot E-3008: pricing announced for France's answer to the Tesla Model Y
First contact: facelifted Kia EV6 will look even more like a UFO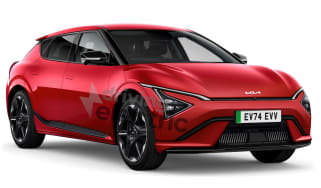 First contact: facelifted Kia EV6 will look even more like a UFO
Kia is readying an update for the EV6 crossover, which is set to include a new face and tech from the larger EV9
New Fisker Ocean Sport washes up in the UK: £36k for a 288-mile range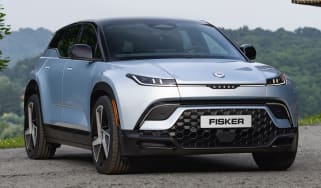 New Fisker Ocean Sport washes up in the UK: £36k for a 288-mile range
American EV startup Fisker has just launched its entry-level Ocean SUV in the UK, with a range of up to 288 miles
Electric Renault Twingo revealed as £17k rival to Citroen e-C3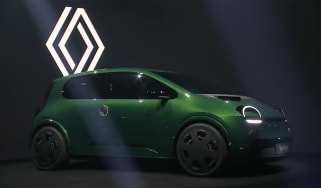 Electric Renault Twingo revealed as £17k rival to Citroen e-C3
Renault has unveiled its smallest EV yet; a sub £20k city car with a claimed high level of efficiency