Electric car sales UK: electric cars outsell plug-in hybrids in January 2021
Electric and plug-in hybrid cars enjoyed impressive market-share growth in 2020; the trend looks set to continue in 2021 despite a drop in overall registrations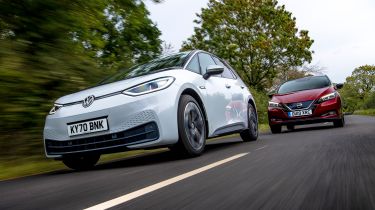 According to the first set of figures released in 2021 by the Society of Motor Manufacturers and Traders (SMMT), just 90,249 new cars were registered in January – the slowest start to the car-sales year since 1970. However, despite the overall dip caused by widespread showroom closures in lockdown, sales of electric, hybrid and plug-in hybrid cars are up 7.9% year-on-year, with a market share of 21.3% for these types of vehicles.
In January 2020, 4,054 pure-electric cars were registered, but in January 2021, despite the pandemic, the corresponding figure was 6,260. This 54.4% increase was greater than that for plug-in hybrids (28%) and the polar opposite to petrol and diesel, whose sales were down 50.6% and 62.1% respectively.
However, mild hybrids (MHEVs) seem to be going some way towards replacing purely combustion-powered cars, most likely thanks to manufacturers offering the technology across their ranges. A 40.2% increase for petrol MHEVs (from 6,298 to 8,832 cars) and a 26.5% increase for diesels MHEVs (4,918 to 6,221) was reported. 
For now, however, the largest market share still belongs to purely petrol-powered cars, with a 49.8% share in January 2021. Diesels were next, with 12.3%, followed by MHEV petrols (9.8%) and then, each with a 6.9% share, MHEV diesels and pure-electric cars.
There were no specifically electric cars in the top sellers list for January, although a number of models listed are available with electric or plug-in hybrid drivetrains. These included the Vauxhall Corsa in first place, the Volvo XC40 in fifth, the Mercedes A-Class in sixth, the VW Golf in seventh and the Kia Niro in ninth.
Electric, hybrid and plug-in hybrid registrations in 2020
UK new-car registrations dropped to their lowest level since 1992 in 2020. Overall sales figures show a 29.4% decrease in new-car registrations year-on-year, but the good news is that electric and plug-in hybrid cars made up a larger proportion of cars sold than ever before.
Pure-electric sales were up by 185.9% versus 2019, while plug-in hybrid sales were up 91.2%. The total share of the new-car market taken by pure-electric cars in 2020 was 6.6%, with 108,205 electric cars sold; plug-in hybrids had a 4.1% market share, with 66,877 new registrations.
A number of electric models found their way into the list of top sellers in December 2020, which bodes well for the segment going into 2021. The Tesla Model 3 sold strongly through lockdown and was the best-selling car in December, followed by the Volkswagen ID.3 in fourth place.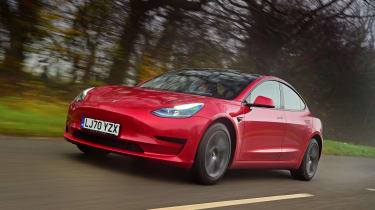 The Vauxhall Corsa (now available in pure-electric Corsa-e guise) sold strongly all year and came second overall for 2020 – although the bulk of these will have been conventionally powered. Other models in the overall top 10 for 2020 also available with electric or hybrid powertrains include the Mercedes A-Class (fifth) and Volvo XC40 (10th). The Volkswagen Golf (third) is now available as a plug-in hybrid GTE model.
Elsewhere, pure-hybrid cars still saw a rise in sales despite a general move towards plug-in variants by most manufacturers. Total sales were 100,117, versus 98,237 in 2019 – a 12.1% increase. This seems a modest increase when compared to the plug-in hybrid figure, however.
For context, diesel-car registrations fell by a staggering 55% year-on-year, while petrol cars dropped by 39%. However, these figures don't take into account the industry's move to mild-hybrid (MHEV) technology: MHEV diesels saw a 79.6% increase in registrations, while petrol mild-hybrid variants saw a 184.1% increase.  
Despite some brief signs that the UK car market was beginning to recover from coronavirus-enforced shutdowns, car registration numbers overall were down 29.4% by the end of 2020 – that's 680,076 fewer cars than last year.
Volkswagen ID.3 convertible being considered for production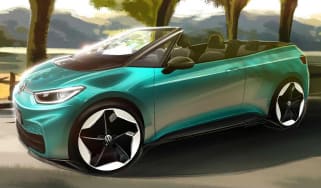 Volkswagen ID.3 convertible being considered for production
Best plug-in hybrid cars 2021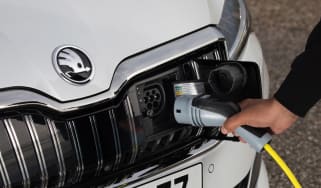 Best plug-in hybrid cars 2021
The best plug-in hybrid cars offer great fuel economy and very low running costs as long as you keep their batteries charged
Aston Martin plans for 90% electrification of its range by 2030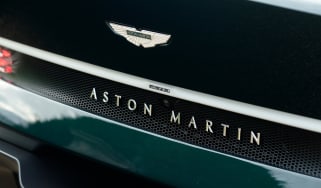 Aston Martin plans for 90% electrification of its range by 2030
British luxury brand confirms that it has plans for an electric car and plug-in hybrids as 2030 ban looms