Electric car sales UK 2023: EVs account for 13% of new car sales in January
After record sales for EVs in 2022, electric car market share grew compared with the same period last year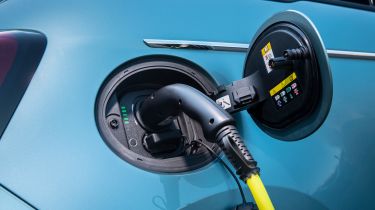 More than 17,000 new electric cars were sold in the UK in January 2023, with EVs accounting for just over 13% of total registrations in the first month of the year, according to the Society of Motor Manufacturers and Traders (SMMT).
Petrol cars continued to account for the majority of car sales – 44.7% to be exact – while hybrids made up 14.4% of total registrations in January. A total of 17% of new cars sold in January 2023 were mild-hybrids, and just under 7% were plug-in hybrids.
The best-selling car in the UK last month was the MG HS family SUV, followed by the Volkswagen T-Roc and Nissan Qashqai – the UK's most popular overall car in 2022 – in second and third place respectively.
Within the top 10, three models were available as pure-EVs, though none are electric only. The Kia Niro (fourth), Vauxhall Corsa (fifth) and MG ZS (eighth) are all offered with zero-emission powertrains, alongside their petrol, diesel or hybrid siblings.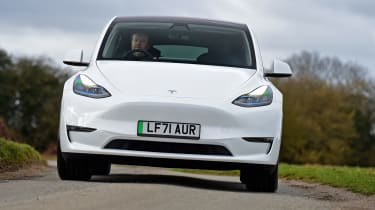 Electric, hybrid and plug-in hybrid registrations in 2022
More than 260,000 electric cars were sold in 2022, with EVs accounting for 16.6% of new car sales last year, making them the second most popular fuel type behind petrol-powered models.
Petrol cars continued to take the lion's share of sales, accounting for 56% of registrations in 2022, while hybrid cars made up 11.6% of sales and plug-in hybrids (PHEVs) 6.3%. However, despite the growth of EVs' market share, new car sales overall dropped to 1.61 million, down 2% on 2021 and making it the worst year for UK car sales since 1992.
The Nissan Qashqai topped the UK sales chart, ahead of the Vauxhall Corsa – 2021's best-selling car – while the Tesla Model Y came in third. The Ford Puma and MINI Hatch rounded out the top five. 
The Model Y was the only pure-electric car to crack the top 10, but seven of the cars featured in the list are available with either electric or plug-in hybrid powertrains.
Tesla's Model Y was by far the UK's best-selling electric car overall in 2022, with over 35,000 examples registered, compared to a little over 19,000 of the second best-selling EV, the Tesla Model 3. The Kia e-Niro (which was replaced last year by the Niro EV) completed the top three, with just over 11,000 examples registered.
Top 10 best selling electric cars in 2022
Top 10 best selling cars in 2022
Top 10 best electric cars 2023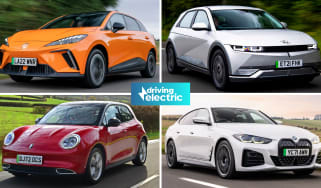 Top 10 best electric cars 2023
New Zeekr X electric SUV revealed; could land in UK by 2025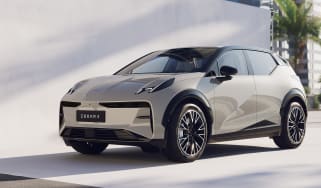 New Zeekr X electric SUV revealed; could land in UK by 2025
New electric cars coming in 2023 and beyond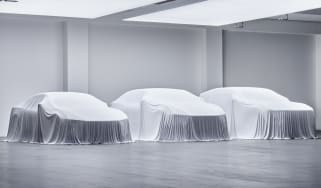 New electric cars coming in 2023 and beyond
Fisker PEAR: first look at £25,000 electric city car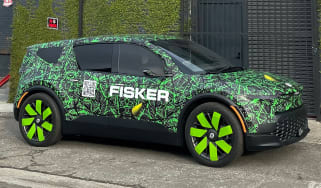 Fisker PEAR: first look at £25,000 electric city car
The cut-price EV is due to be unveiled in the second half of 2023 and offer up to 310 miles of range
New electric cars coming in 2023 and beyond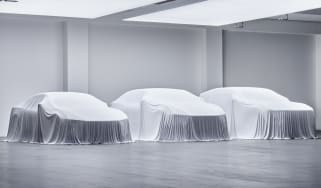 New electric cars coming in 2023 and beyond
With electric cars making up an ever-increasing proportion of sales, the industry is working flat out to launch new models – here's what's on the way …
New XPeng G9 electric SUV: prices, specs and range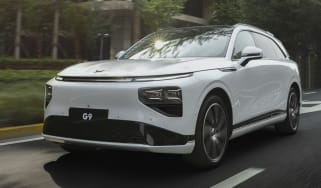 New XPeng G9 electric SUV: prices, specs and range
Chinese flagship electric SUV offers over 350 miles of range and is due to land in the UK by 2025