Electric car sales UK 2022: EVs place second behind petrol cars
UK new-car registrations in 2022 were down 2% on 2021, but the market share for EVs continued to grow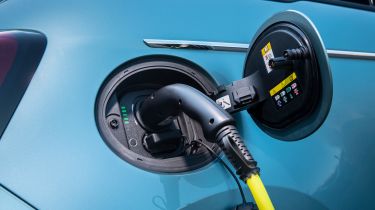 More than 260,000 electric cars were sold in 2022, with EVs accounting for 16.6% of new car sales last year, making them the second most popular fuel type behind petrol-powered models.
Petrol cars continued to take the lion's share of sales, accounting for 56% of registrations in 2022, while hybrid cars made up 11.6% of sales and plug-in hybrids (PHEVs) 6.3%. However, despite the growth of EVs' market share, new car sales overall dropped to 1.61 million, down 2% on 2021 and making it the worst year for UK car sales since 1992.
The Nissan Qashqai topped the UK sales chart, ahead of the Vauxhall Corsa – 2021's best-selling car – while the Tesla Model Y came in third. The Ford Puma and MINI Hatch rounded out the top five. 
The Model Y was the only pure-electric car to crack the top 10, but seven of the cars featured in the list are available with either electric or plug-in hybrid powertrains.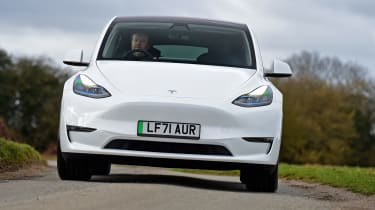 Tesla's Model Y was by far the UK's best-selling electric car overall in 2022, with over 35,000 examples registered, compared to a little over 19,000 of the second best-selling EV, the Tesla Model 3. The Kia e-Niro (which was replaced last year by the Niro EV) completed the top three, with just over 11,000 examples registered.
Mike Hawes, chief executive of industry trade body SMMT which compiles the registration data, warned that the slow introduction of charging points may impact the adoption of EVs. "Infrastructure is the major challenge," said Hawes. "Charging anxiety is the biggest obstacle.
"Even taking the government's lowest target of 300,000 charge points by 2030, that requires more than 100 new chargers to be installed every single day. The current rate is around 23 per day. The user experience may get worse before it gets better."
2023 is expected to see an easing of the supply issues hitting the auto industry, which should enable car makers to work their way through back orders. Car sales are projected to hit 1.85 million this year after December 2022 saw the fifth consecutive month of growth.
Top 10 best selling electric cars in 2022
Top 10 best selling cars in 2022
New XPeng G9 electric SUV: prices, specs and range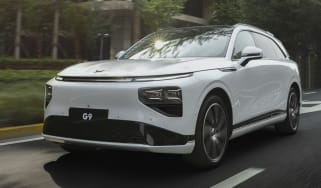 New XPeng G9 electric SUV: prices, specs and range
Fisker PEAR: first-look at £25,000 electric city car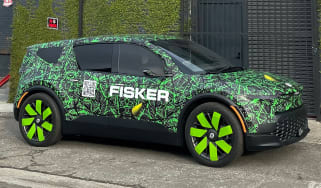 Fisker PEAR: first-look at £25,000 electric city car
Top 10 best electric SUVs 2023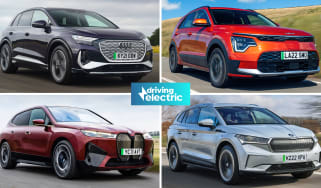 Top 10 best electric SUVs 2023
Electric SUVs combine style and practicality with low running costs, making them a very popular choice in the UK. Here are our top 10 favourites to bu…
Polestar 2 now with 395-mile range and faster charging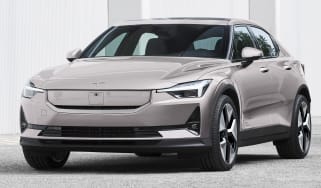 Polestar 2 now with 395-mile range and faster charging
The Tesla Model 3 rival gets major updates for the 2024 model year; order books open now, with prices starting from £44,950