Citroen e-C3 Aircross could be the cheapest electric 7-seater you can buy
Citroen has teased the larger sibling to the e-C3 hatchback which could offer up to seven seats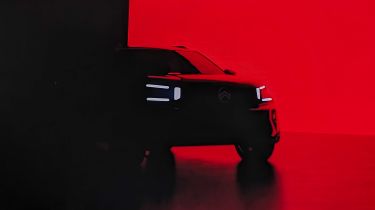 Almost all electric seven-seaters are incredibly expensive, with the only relatively 'affordable' options being somewhat spartan-feeling van-based MPVs. That may soon be about to change, however, as Citroen has teased the upcoming e-C3 Aircross which has the potential to become the cheapest electric seven-seat SUV you can buy.
Discreetly shown in several promotional images at the launch of its smaller sibling, the Citroen e-C3, the larger Citroen e-C3 Aircross will be much larger than the petrol-powered model it'll eventually replace, morphing into a small seven-seat electric SUV to rival the likes of the Citroen e-Berlingo, as well as hybrid options like the Dacia Jogger.
Undoubtedly the headline feature of the Citroen e-C3 is its quoted 'under £23,000' price tag; while the e-C3 Aircross won't be quite as inexpensive, we could certainly see it starting from under £30,000, with the next-cheapest seven-seater electric SUV being the £55k Mercedes EQB.
Key to this low starting price will be the inclusion of a lithium ferro-phosphate (LFP) battery pack. These types of batteries are cheaper to produce than traditional lithium-ion packs and utilise fewer precious metals. Unfortunately, they are less efficient in extreme temperatures than their lithium-ion counterparts, meaning that range figures are likely to tumble during cold British winters.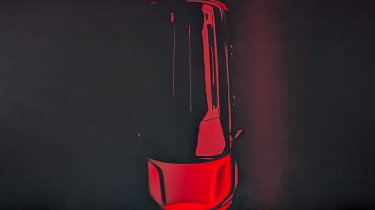 Speaking of range, the Citroen e-C3 Aircross is expected to get the same 44kWh battery as the smaller e-C3 which, in that car, provides a range of up to 199 miles. Of course, due to the larger size of the Aircross, we can expect this figure to be slightly smaller – however, a larger battery pack could be an option to increase range, given the Aircoss may use a longer wheelbase (the distance between the front and rear wheels).
Visually, Citroen's electric seven-seater SUV will take several design cues from the smaller e-C3, with the same upright boxy stance and tri-segment exterior lighting. Speaking to DrivingElectric,  'Smart Platform' boss at parent brand Stellantis, Renaud Tourte, said that the underpinnings of the e-C3 Aircross could support cars "at the smaller end of the C-segment", indicating the electric SUV could be as long as 4.4 metres and possibly even offer a third row of seats.
So when can we expect the Citroen e-C3 Aircross to hit showrooms? Well, Citroen told us the e-C3's larger sibling will arrive "early next year (2024)", following the e-C3 hatchback going on sale in January. Both Citroen models are the first of several new EVs set to arrive over the next few years that are to make use of the brand's low-cost 'Smart Platform', including an all-new all-electric Fiat Panda.
The Kia EV9 is DrivingElectric Car of the Year 2024
The Kia EV9 is DrivingElectric Car of the Year 2024
DrivingElectric Awards 2024: the winners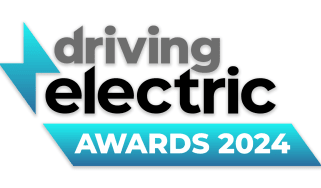 DrivingElectric Awards 2024: the winners
We celebrate the very best products in the EV world
Tesla Cybertruck: pricing and specs for Elon Musk's electric pickup truck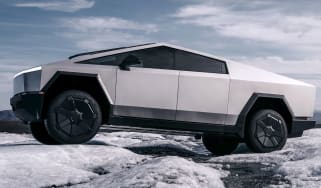 Tesla Cybertruck: pricing and specs for Elon Musk's electric pickup truck
The Tesla pickup truck is now on sale, with a range of up to 340 miles and a starting price of just over $60,000