New Citroen e-C3 could be even cheaper than an MG4
Citroen is preparing to unveil an all-new electric supermini next year, designed to undercut the Vauxhall Corsa Electric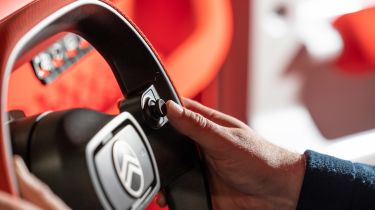 The Citroen C3 is set to be reimagined as a budget-focused electric car with a starting price of as little as €25,000 (£21,000) – over five grand less than the price of an MG4.
Speaking exclusively to DrivingElectric, Citroen's CEO has confirmed that an all-new electric supermini, set to be named the e-C3, will arrive at the start of 2024, boasting an all-new cost-effective EV platform, as well as what the French maker calls a 'fair deal' pricing structure that removes haggling to create a much lower starting price.
Starting from well over £30,000, the Vauxhall Corsa Electric and its mechanical sibling, the Peugeot e-2008, both utilise parent company Stellantis' e-CMP underpinnings. The Citroen e-C3 will instead, however, sit on the brand's more cost-effective 'Smart Platform', which has thus-far only been used for models within the Indian market.
Despite using cheaper components, CEO Thierry Koskas reassured us that the e-C3 will have a range of more than 300km (186 miles) and will occupy similar dimensions to the outgoing petrol-powered C3. He remained tight-lipped in regards to its exact battery and electric motor specifications, though.
Aside from its penny-pinching parts and underpinnings, the key to the Citroen e-C3's low price will be its aforementioned 'fair deal' pricing. An obvious attempt to fend off the oncoming onslaught of cheap Chinese EVs expected to arrive in the UK over the coming few years, Koskas confirmed Citroen's new approach to sales will still provide "room for some manoeuvring".
"Our goal with fair pricing is to be transparent, so the price you see listed for the vehicle is not very far away at all from the real price paid by customers."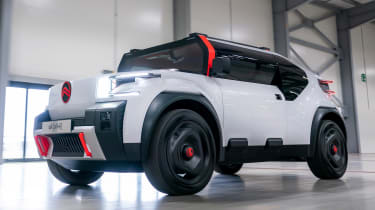 It's unknown what the new Citroen e-C3 will look like, but it's not unreasonable to expect that it could take some inspiration from the recent Citroen Oli concept car – although, it's very unlikely that the production car will be made of cardboard, too.
With the e-C3 set to arrive in 2024, Koskas hinted the brand is now turning its focus towards building a "B-segment SUV" – much like the Jeep Avenger and Vauxhall Mokka Electric. It's unknown whether this will share the e-C3's Smart Platform underpinnings, though, and is unlikely to arrive before the end of 2024.
BMW i4 facelift to topple Tesla with huge range and tech upgrades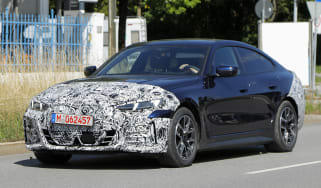 BMW i4 facelift to topple Tesla with huge range and tech upgrades
An updated version of the BMW i4 has been spotted testing, likely sporting a longer range and the latest technology
Electric BMW iX2 is set to take the kidney grille to the next level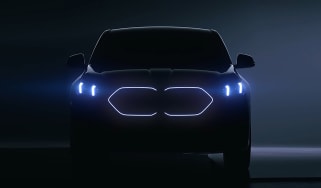 Electric BMW iX2 is set to take the kidney grille to the next level
BMW has teased the highly-rumoured iX2 coupe-SUV, which has been revealed to get enlarged illuminated kidney grilles